Today's nut butter review will be on You Fresh Naturals special high protein nut butters. In this review I'll tell you all about the ingredients, how it stacks up against the competition, and also how the nutrition facts hold up. Basically you're here because you want to know the best flavor of You Fresh Naturals. Luckily for you, I've tried three of these flavors and can tell you all about them. You probably also want to know if You Fresh Naturals nut butter is actually healthy. In this You Fresh Naturals review I'm going to go into all of that stuff too. We'll talk about the ingredients and the nutrition facts. Here is a teaser- some of these nut butters are HEAVY. I'll tell you what exactly that means but I'm sure you can venture some guesses. I'll close out the review with a packaging review, and then we'll round things up with a final review summary. So without further 'review ado', let's start these You Fresh Naturals nut butter reviews.
I think the nut butter reviews are going to become even more numerous on my little supplement review blog.
Actually scratch that. Scratch the 'little' from 'little supplement review blog'.
Because I've reviewed literally hundreds of products on here. You can't say that is just a 'little' task.
From my internet-famous pre workout and fat burner rankings to my fun protein bar reviews- you know you can almost always find the product you're researching right here on FLA.
But enough of my shameless self-promotion. Let's get into some nut butter.
If you're a regular reader of my blog you know that this is my third nut butter review. The first one was on D's Naturals Fluffbutter. In that review I admitted that I wanted those nuts every day. I know. I'm clever. But to give you the sparknotes- D's Naturals tastes amazing, but since it's sweetened with Xylitol, I felt that my stomach got slightly agitated by it. The product is so sweet that you know they must have used so much of the xylitol, thus causing some stomach discomfort. But D's Naturals tastes so dang good that it's actually worth a minor stomachache to eat it. I know that sounds crazy but if you try some you will know what I mean.
The second nut butter review I've done was the Buff Bake reviews. I go in-depth on several of their flavors, and I quite frankly fell in love with their white chocolate flavor. Unfortunately I have not yet tried You Fresh Naturals white chocolate flavor for comparison. But I HAVE tried both Buff Bake and You Fresh Naturals chocolate chip flavors.
To give you a brief head to head to head comparison- You Fresh Naturals takes the cake on flavor. Yeah. I said that. Don't get me wrong. I LOVED D's Naturals Taste. And some of Buff Bake's flavors are out of this world as well. But one bit of You Fresh Naturals Birthday Cake and you will understand what the fuss is about.
But hold the phones. Don't buy 10 jars just yet because there are a few things you should know about You Fresh Naturals.
The first is that this stuff gets stuck in your teeth. Like. Alot. I don't know for certain, but I think it might be the whey protein getting clumped together and causing a sort of gummy candy type situation where you're jamming your fingers into your mouth trying to free up the trapped chunks of goop. At first I thought this might be isolated to one of the flavors, but after trying the Glazed Donut, Carrot Cake, AND Birthday Cake, I can tell you that all three flavors got stuck in my teeth. It's not a deal breaker. But it's definitely something to be aware of.
The second thing that you should know about You Fresh Naturals high-protein nut butters is that even though they may be high protein, they are also high calorie- especially the cashew ones. Both the birthday cake and the glazed donut flavors are made from cashew butter- which is crazy caloric. We're talking 170 calories per 2 Tbsp serving for the birthday cake, and 180 calories for the glazed donut. That's pretty serious stuff. So while we are on the topic, let's give out an ingredients grade.
You Fresh Naturals Ingredients Grade: 8.9
I'm going to give You Fresh Naturals Nut Butters very near an A on their formulas because they DO use natural ingredients. I mean. With a company name like You Fresh Naturals, you BETTER use fresh ingredients. But the thing about these nut butters is you really wonder just how healthy they are. Let's take the birthday cake for example. This nut butter supposedly has just 2 grams of sugar per serving. But I swear when I tried this nut butter it was unbelievable sweet. I'm 90% sure there is way more than just 2 grams of sugar per serving in this nut butter. I mean. There are actual sprinkles in this stuff! It all sort of makes sense when you think about what a small company You Fresh Naturals is. They honestly might not even be able to afford to have proper nutrition facts analysis done on the product. The funny thing is that I'm not going to complain because I pretend that these facts are right. 'Hey I can deal with 2 grams of sugar!'. LOL. It's like a mental thing. But. I don't know. I feel like Buff Bake is healthier versus this one. And then D's Naturals is least healthy of the three. But let's talk TASTE.
You Fresh Naturals Flavor Grade: 10
What is going on with me these days? I just gave Layne Norton's Carbon Prep Pre Workout a perfect 10 on the formula, and now I'm giving something a 10 on taste? I must be going soft!
But if anything was ever deserving of a ten, it is You Fresh Naturals high protein nut butters let me tell you in mouth-watering detail what I thought of each of the three flavors that I had the pleasure of trying.
Carrot Cake High Protein Almond Butter: This was somehow my least favorite of the three You Fresh Naturals nut butters I tried. I say somehow because carrot cake is my actual favorite dessert. This nut butter, while sweet and cinnamon-y, actually doesn't taste anything like actual carrot cake. This is to be expected, but I was secretly hoping they were going to pull it off. Someday.
Glazed Donut High Protein Cashew Butter: The Glazed Donut flavored protein butter seems to be the best-seller on the You Fresh Naturals site, but I'm actually going to rank it behind the birthday cake. This flavor, to me, just tasted like sweetened cashew butter. And this one also got stuck in my teeth the most. OH! You now what? I wonder if it's not the cononut bits that are getting stuck in my teeth. Or maybe it's coconut flakes mixing with the protein powder and getting stuck in my teeth. Whatever it is, it is so annoying.
Birthday Cake High Protein Cashew Butter: This is my favorite flavor of You Fresh Naturals by leaps and bounds. The sprinkles give it some texture, and the whole concoction is simply delectable. There is a tremendous amount of sweetness, like I mention above. But the best part of this flavor is that you can actually taste the cake flavors. It really does taste like birthday cake! If you end up buying some You Fresh Naturals you should get this flavor.
You Fresh Naturals Packaging Review Grade: 8.0
Ok so this is another area where you can sort of tell You Fresh Naturals does not have that big budget to play with. The labels and packaging are somewhat amateurish. Now. I have seen worse. I've seen much worse. Just read my Nutrabio Thermofuel V9 review. Now THAT is some horrible packaging. But for You Fresh Naturals I really think they can do so much more with this packaging. Their nut butters have the ability to take on a very distinct look that matches the delicious product inside. But they have missed out on this in my opinion. The designs aren't all that bad though. They do a nice job of including bold image graphics to help relate the flavors to you. The glazed donut flavor, for example, features a stack of donuts right there on the label. You are practically drooling just looking at it. They also do a nice job with some classy looking fonts and descriptive, tantalizing adjectives. So overall not horrible but definitely some room for improvement.
You Fresh Naturals Review Summary:
You Fresh Naturals Ingredients Grade: 8.8

You Fresh Naturals Flavor Grade: 10

You Fresh Naturals Packaging Review Grade: 8.0

You Fresh Naturals Value Grade: 9.8
When you churn everything about You Fresh Naturals into one comprehensive view- here's what you see: A reasonably-priced, unbelievably delicious, relatively healthy high protein nut butter. That is good enough for me every day of the week. I am a fan of You Fresh Naturals.*
You Fresh Naturals Final Score: 9.7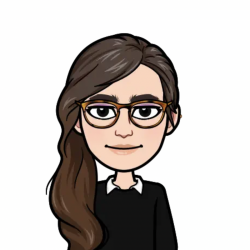 Latest posts by Allie Lewis
(see all)