1st Phorm Vegan Power Pro Reviews are coming your way and they are phenomenal! In this review, I'm going to to do some awesome stuff. I'm going to get you all the information that you could ever need, including an overview of flavors and how those are, a full breakdown of the ingredients and what's in this vegan protein, and finally a synopsis of the packaging and labeling. I have tried several 1st Phorm products in the past and had mixed results- so I was eager to see how this vegan one stacks up. If you want to know EVERYTHING about 1st Phorm Vegan Power Pro, then you are in the right place. Let's begin the review.
1st Phorm, or 'First Phorm' is one of the top traditional supplement companies in the US today. They have all kinds of products, ranging from pre workout energy products (the Megawatt line), to weightloss products (21 Royal Queen) and others. They have finally dipped their toe in the vegan market, and I have been chomping at the bit to get my hands on it. I ordered a tub each of each of the three flavors of 1st Phorm's vegan protein, and gave each a really close review. Let me start by going over the flavors. 
1st Phorm Flavors Are Pretty Average. 
1st Phorm has unlimited experience with flavoring these supplements, but after reviewing their vegan offering, it was clear to me, once again, that these vegan products are just really hard to flavor properly. I think that the vanilla, chocolate, and chocolate peanut butter flavors of 1st Phorm Vegan Power Pro are both equivalent in flavor and that really one of them is not better than the other. My boyfriend did like the chocolate peanut butter a little bit better than the others, and I suppose I would tend to agree. 
As far as texture, all three flavors definitely have a little bit of that 'chalkiness' that most of these vegan proteins usually have, but maybe the vanilla one was a touch smoother, just because cocoa bitterness sometimes seems to add some chalkiness texture. 
The sweetness of each flavor did vary, but I think the vanilla protein was, again, a little bit sweeter. I don't know if my palette agreed perfectly with vanilla flavor though. It has almost this, well, I guess chlorine-y taste that just seemed unpleasant at times. 
The last thing I will say is that both chocolate flavors of 1st Phorm's proteins DID have a good cocoa flavor. Yes, there is also pea and some 'earthy' notes with each, but at the end of the day I could tell that the chocolate flavors were high quality. So. That's the flavoring but let's look at the formulas and ingredients now. 
1st Phorm Vegan Power Pro Ingredients Are as Expected. 
Some of these vegan products are getting super sophisticated in their ingredients and formulations. I actually reviewed one the other day, the Synchro Genesis product, that had some really neat bells and whistles like turmeric and chlorella. 
1st Phorm has tried to include SOME of these fancy things, but they have not really done a great job of it. Let me list out the main ingredients: 
Pea Protein Isolate 
Cocoa Powder 
Brown Rice Protein 
Natural Flavors 
Xanthan Gum 
Stevia 
Superfood Complex (100mg)  
Phytonutrient Complex (50mg) 
NOTES: There actually isn't a ton to report here on the ingredients. The 1st Phorm Vegan Power Pro is mostly pea protein isolate. Like. Almost only pea- and you can tell that because in the chocolate flavors, the rice protein is listed AFTER the cocoa powder. And you know the cocoa powder is only included in relatively small-ish quantities.
There are a few fancy ingredients in the speciality complexes listed at the end of the ingredient lists, but you will also note that I included the quantities of those blends as well- and in TOTAL they equal 150mg. Which is literally like, nothing. So that folks, is what we call 'label dressing'. Label dressing is when the company will put some fancy-sounding ingredients on the label, just to get it on the label. But it is not included in high enough quantities to actually do anything for you. 
And that's really my biggest gripe about 1st Phorm Vegan Power Pro– the label dressing is not really ethical, and on top of that, the fact that it's almost all pea is disappointing. Speaking of disappointing- look how bad the packaging is…
1st Phorm Vegan Power Pro Packaging is Painful.
I do appreciate some of 1st Phorm's packaging, but this product looks truly horrid. The white tub is a boring backdrop to an underwhelming graphics package. The classic 1st Phorm blue lets you know that this product came straight from the same factories that churn out the brand's pre workouts. You just do not get a warm, fuzzy, natural vibe from 1st Phorm's Vegan Power Pro. I guess there is something to be said for the consistency of having their vegan protein look the same as the other products in their line, but I guess that is really the only positive thing I can say here. And that's really it guys. Let's wrap this 1st Phorm Vegan Review up. 
1st Phorm Vegan Power Pro Review Summary
– 1st Phorm's Vegan protein comes in three flavors that all taste pretty comparable. The chocolate flavors are a little bit better than the vanilla
– 1st Phorm vegan protein has a super basic ingredient list that is not terrible impressive. It is primarily pea protein isolate
– 1st Phorm's packaging is uninspired and looks cheap. It does match the rest of their line, but it doesn't impress me
At $50 for a tub, I think 1st Phorm's vegan protein is neither a good nor bad deal, but given how basic the formula is, I do think the price should be a bit lower. In this day and age, there are much better vegan options to choose from.*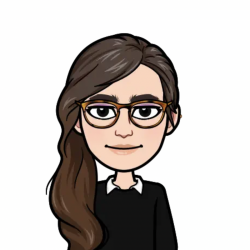 Latest posts by Allie Lewis
(see all)