1Up Nutrition Vegan Protein Reviews are a little tricky to find since 1Up literally just launched them, but I have a great deep dive coming your way. In this 1Up Vegan Protein review, we're going to look at a handful of different things. The first thing we'll look at are the flavors. Which is the BEST of the two 1Up Vegan flavors? I'll let you know. The second thing we'll talk about is the actual formula and ingredients in the 1Up Organic Vegan Protein. IS this protein well-made, and how does it compare to other Vegan protein? I'm going to answer that for you. The last thing I'll discuss is the 1Up Nutrition packaging- which isn't the MOST important thing but it's still worth discussing. Let's get this review started!
1Up Nutrition is one of those brands that tend to crop up on my Instagram from time to time. If my memory serves, they have several popular fitness models that promote them. I actually hadn't seen much from 1Up in a few months but just last week I did see a handful of them promoting the new 1Up Nutrition Vegan Protein. I knew that I had to get my hands on them and do a good old-fashioned review for you guys. I ordered both flavors of the 1Up Vegan protein and waited patiently. Within a few days I had both tubs in hand and set about trying them. So. Why don't I start by breaking down both flavors and letting you know which I found to be the best. 
What is the Best Flavor of 1Up Nutrition Vegan Protein? 
I tried both flavors of 1Up Vegan protein, in two different arrangements. The first thing I tried were both proteins mixed into water. I like to get a really true sense of what protein powders taste like in just water because you know you are tasting only the protein flavors with no assistance. 
The Chocolate flavor of 1Up Vegan protein powder, mixed into water, is actually below average, relative to some of the other Vegan proteins that I've tried. And I actually have tried quite a few Vegan protein powders in the last several weeks. The 1Up chocolate protein is not sweet enough in my opinion, nor is the depth of flavor as good as some of the others. I honestly might be a little spoiled just because I just had some really well-made vegan options like Ora Organic and Alani Nu, but from a big company like 1Up, I did expect more. 
The Vanilla flavor of 1Up Nutrition Vegan Protein is equally as underwhelming. This one also needed more sweetness, but I thought the vanilla flavor was a little bit better, relatively speaking, than the chocolate. Vanilla 1Up Vegan protein does actually taste like Vanilla, and my boyfriend liked this one better than the chocolate as well. So that's worth something right? Lol. So we both agree that the best flavor of 1Up Vegan Protein is the vanilla flavor. 
When mixed with almond milk (I just used store brand unsweetened), I thought the 1Up Vegan proteins did taste a LITTLE bit better, but still, it isn't up to par with some of the other Vegan proteins that I've tried recently. So. On flavor I'll give 1Up Organic Vegan an 8/10. It's really not terrible, but it's not special. Let's look at the ingredients now. 
1Up Nutrition Vegan Protein Ingredients:
Here is the full list of ingredients in the 1Up Nutrition Vegan Protein: 
Organic Non-GMO Protein Blend (Organic Pea Protein Isolate, Organic Sunflower Seed Protein & Organic Pumpkin Seed Protein), Organic Natural Cocoa, Organic Coconut Oil, & Organic Stevia Extract.
Notes: I think this formula is actually pretty good. You can see that much like other vegan protein options, the majority is from pea isolate. Pea protein is one of the smoother-tasting vegan materials and is most often used as the backbone of these formulations.
Similar to the Alani Nu protein, we see pumpkin seed protein listed as well in this 1Up formulation. I think that is an interesting addition to these Vegan proteins but I personally think it's mostly a marketing ingredient.
Speaking of marketing ingredients- I also see coconut oil listed as an ingredient in 1Up Vegan protein. But looking at the macros, I only see a few grams of saturated fat listed. That means that the coconut oil just can't be included in very significant quantities. So why include it at all? I'm not entirely sure but I think it's mostly for marketing purposes. But speaking of macros, let me list those off for you: 
1Up Nutrition Vegan Protein Macros: 
Per Serving: 
Calories 125
Total Fat 2g
Sat Fat 1g
Cholesterol 0mg
Sodium 300mg
Potassium 45mg
Total Carb 3g
Dietary Fiber 1.5g
Sugars 0g
Protein 24g
So in terms of macros, the 1Up Nutrition Vegan Protein is pretty standard. Not a TON of calories, a good bit of protein at 24 grams, and not a whole lot of anything else. The sodium amount is interesting at over 300mg because that represents a pretty good deal of your daily intake. But. Despite that rather large quantity of salt, there's not much to say about the 1Up Vegan protein. It's a very standard formulation that is primarily pea. Let's talk about the packaging now a little bit. 
1Up Nutrition Vegan Protein Packaging is Alright. 
You've heard me say it before in my other 1Up Nutrition reviews, that I'm just not that crazy about their packaging. I think the 1Up Whey protein actually looks okay, but for the most part I'm just not overly impressed with this brand, aesthetically speaking. The name is tired. The 1Up Nutrition branding is tired, and frankly this sort of 'old-world' supplement branding doesn't REALLY lend itself to the whole 'all-natural' Vegan style. It's like they've set out to try and create a brand similar to Ground-Based or Ora Organics, but in my opinion, 1Up will always just be one of those old school bodybuilding style brands. And it's obvious by trialing their Vegan proteins that 1Up just is not very well suited to make these all natural products. I appreciate that they chose some green accent colors and plenty of icon usage, but in my opinion it's just not enough to create something visually pleasing. And so. That's that. Let's wrap this 1Up Vegan review up. 
1Up Nutrition Vegan Protein Review Summary
– The formulation is very basic. Mostly pea protein and not much else. 
– The flavors are both average, but vanilla is the better flavor of 1Up Vegan protein.
– The 1Up Nutrition Vegan Packaging is an okay effort, but doens't REALLY make me a true believer. 
– At $47 / tub, I just don't think 1Up Nutrition Vegan is your best option. But it's alright. 
1Up Nutrition is a very traditional bodybuilding supplement brand. And while it's an admirable effort on their part to make a natural, clean product, I think 1Up has fallen a bit short on it's Vegan protein.*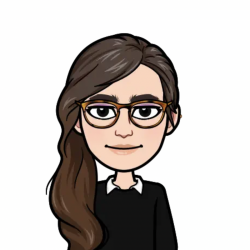 Latest posts by Allie Lewis
(see all)