Legion Thrive Reviews are everywhere as the Legion Athletics brand continues to become more and more popular, but is this brand new Vegan offering from Legion worth a spot in my supplement cabinet? We're going to find out as I go in-depth on one of the current 'Instagram darling' companies' plant-based offerings. In this review, we'll discuss the flavor of Legion's new 'Thrive' Vegan protein, we'll also chat about the formulation. Most of these vegan proteins are very similar, but sometimes they are unique. We'll see which category Legion falls into. At the end of the review I'll talk to you about the Thrive packaging. So. Yeah. Let's GET this LEGION VEGAN REVIEW crackin'!
Legion usually does a good job on their products so when I learned that they slid a Vegan product into their line-up, I got pretty excited. As you guys know from the last dozen or so protein reviews that I've done- they have ALL been Vegan.
Eh. Actually you know what I haven't gone COMPLETELY Vegan because I still love my Chik Fil A on Saturday nights, but, I have gone vegan for most of the week. And so I'm currently trying to find my favorite go-to Vegan protein. I got my hands on Legion Thrive Vegan because I literally loved their fat loss product that I reviewed a few years ago. In fact I still have some Phoenix when I'm feelin a little 'cushy'. But my cushiness is neither here nor there. Let's get down to business and tell you about Legion Thrive Vegan protein. I'll start with the most important thing:
THE LOOKS.
Just kidding the looks aren't the most important. The taste is. That's what she said. Lol. Jk. Jk. But we are going to talk about this packaging real quick. I like the way Legion uses different themes for each of its products. The Thrive Vegan protein theme is a yellow, almost 'honeycomb' theme. I think it's pretty neat looking. The classic Legion honeycomb pattern actually does look like a honeycomb when it's put in a yellow hue. The Thrive product title is rendered in a big, beautiful font that has an almost 'celestial' look to it. There are light rays emanating from within the letters. It's cool. I don't love that the packaging is all black because it is just a tiny bit, well, 'dark' for such a healthy product, but I suppose it does look handsome enough. The traditional Legion 'icons' sit proudly across the bottom quadrant of the jar, and a simple 'milk chocolate' badge communicates the flavoring. Speaking of flavoring. Why don't we discuss the way Legion Thrive tastes.
Does LEGION THRIVE Taste GOOD? Or Bad?
This section is going to be relatively easy for us. You guys know I really enjoyed the Legion Pulse product and flavors, and I did like the FORMULA of the Legion Whey product, but the taste for me was a let-down. I was really curious to see if the Legion Thrive Vegan product was going to be the same story.
It was.
I tried one scoop of Legion Thrive in about 10 ounces of almond milk and frankly I wanted to die. The taste was not gag-worthy, but it was definitely approaching Jameson-shot shivers. Lol.
Okay maybe that is being dramatic. But I did not love the taste. Remember though. This is a Vegan, all natural protein powder. There are not many of these Vegan proteins that I truly enjoy the taste of. The Ora Organic protein was average. The 1Up Vegan protein was bad. The PEScience Vegan protein was worse. And then there was that Tropeaka Lean Protein which was pretty good.
The new Alani Nu protein by Katy Hearn was okay. And I think the Legion product was maybe just a little bit short of Alani Nu.
The texture was fine, but the FLAVOR itself was not great. I'm always confused why some of the chocolate flavored vegan proteins don't taste better because it seems like they should. It seems like the chocolate should mask some of the other flavors, but this one just didn't have a very deep chocolate flavor at all. Thrive Vegan protein tastes a LITTLE bit chocolate-y, but not nearly rich enough to be something you look forward to drinking. The sweetness was okay, but I was getting a sort of bitter aftertaste from it that I didn't love. But. Anyways let's chat about that formula now.
Legion Thrive Vegan Protein Formula is Impressive.
Legion, if nothing else, always seems to put together a very robust, and well-thought-out ingredient panel. Each product, from their Pulse Pre Workout, to the afore-mentioned Phoenix fat burner, to their Whey Plus protein, has been packed with high quality, research-proven ingredients. You just can't argue with the fact that Legion makes rock-solid supplements ingredient-wise.
So I don't love the way this protein powder tastes, but I was expecting to see that Legion Thrive Vegan Protein is a fabulous product within. Let me list out the ingredients for you and then share some of my thoughts.
Legion Thrive Ingredients:
Pea Protein Isolate
Brown Rice Protein Concentrate
Hemp Seed Protein
Quinoasure Quinoa
Beta Alanine
Creatine Monohdyrate
Taurine
Inositol
Bromelanin
Papain
Protease
Amylase
Erythritol
Natural Flavors
Cocoa Bean Powder
Stevia Leaf Extract
Xanthan Gum
Tapioca Starch
Notes: So that's quite the formula. Comparing that to something like the Superfood protein, which is basically pea protein with some creative additions, this protein has pea protein yes, but then also some creative additions that you don't always see in Vegan proteins. Looks at that creatine. Look at that taurine. And even Beta Alanine. So odd! These are ingredients you are used to seeing more often in pre workouts than in Vegan protein powders. It's strange.
I think Legion does a great job with their formulations, but this Thrive Vegan formula is just strange. And not necessarily in a good way. I mean. Creatine monohydrate? In a vegan protein powder? I just don't want that in my vegan protein. Nor do I want beta-alanine in my vegan protein powder. They just aren't things that I want in there. Speaking of things I don't want in there- let's look at the Legion Thrive macros because there is something odd to be found in there too:
Calories 160
Total Fat 3g
Saturated Fat 0.5g
Total Carbohydrate 14g
Dietary Fiber 3g
Sugars 1g
Sugar Alcohol 6g
Protein 25g
Do you see it? I know I do. Sugar alcohols. 6 full grams of it. I don't know about you guys, but those sugar alcohols make me SUPER gassy. Like. Very gassy. I don't want to go on a date after a scoop of Legion Thrive. I'll tell you that much right now. And you can definitely feel it after your shake. So if there are any Legion Thrive side effects, awkwardly, it's that it could be a little bit gassy.
And so for those reasons, I'm giving Legion a B minus on Thrive's formula.
Legion Thrive Review Summary
– The flavor is not great
– The formula IS good, but has some awwward additions like creatine, beta-alanine, and sugar alcohol
– The packaging, like all Legion products, is pretty good
Legion Thrive Vegan Protein Final Score: B-
Legion Thrive is probably my least favorite Legion product that I've reviewed. It's GOOD, but there are several missed opportunities that keep it from being one of my favorite Vegan proteins.*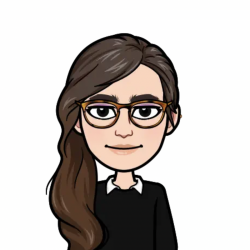 Latest posts by Allie Lewis
(see all)