Finally. A Tasty Whey Review. Adaptogen Nutrition is a brand new up-and-coming sports nutrition company and I am actually super excited to review some of their products and let you know how they compare to some of the others I've done. Adaptogen has an entire line of supplements, but today I want to focus on arguably their most important. I'm talking about Tasty Whey, the Adaptogen Science Protein powder. In this Adaptogen Tasty Whey tasty whey review, I'm going to do several things to give you a feel for the product. First, I'm going to tell you how this protein powder tastes. The taste of protein supplements should almost be the featured element because honestly today's protein powders are all so similar in terms of formula that the taste is the chance for the product to set itself apart from the competition. You can be sure in this Adaptogen Tasty Whey review I'm going to tell you absolutely about the taste. I tried three flavors of Tasty Whey and I'm going to tell you which is the tastiest. Aren't I clever? LOL. Sure Allie. Ok so after we talk about flavors we'll discuss the formula in Tasty Whey so that you know if it's actually a good product or not on the INSIDE. Because it's what's on the inside that counts. Or something. Definitely doesn't apply to men. The last I'll cover in my Tasty Whey review is the label and package design. Because I know you are just itching for another of my design rants. So. That is quite the intro but hopefully you know what you are getting into! Ok? Ok. Let's get going on this Adaptogen Science Tasty Whey Review.
Adaptogen Nutrition was a company that I was completely and totally unaware of until a few days ago when I was browsing the new products section of everyone's favorite supplement superstore, bodybuilding.com. If you don't get your supplements from bb.com these days, it's safe to say that you are an alien or a caveman. Most likely a caveman. And yes I said 'man' because I KNOW all my fitties out there (female kin) are smart enough to order from da best supplement site out there. But yeah there I was searching around for a new protein and WHAM there were like twenty new products called Adaptogen Scence this and Adaptogen Science that. Super overwhelming and exciting all at the same time. I know. Supplements excite me ok? Geez. LOL. So. I actually went a little overboard with my purchase and ended up getting THREE tubs of Tasty Whey (which is a fabulous product name, by the way). In just 48 hours time (I know, I think they deliver by drone), I had my big beautiful box full of protein. I ripped it open and set about making one of each flavor shake. So. What is the best flavor of Adaptogen Tasty Whey?
The Best Flavor of Adaptogen Tasty Whey: 
Vanilla Creme: I don't know what this world is coming to, but this is like the third consecutive protein that I've tried where the vanilla is better than the chocolate. Actually scratch that. I recall the vanilla flavor of IdealFit Ideallean being absolutely rancid. But. With others such as Metabolic Protizyme, the vanilla does rank higher than chocolate. The vanilla creme flavor of Adaptogen's Tasty Whey gets a super respectable 8.8 from me on taste. I feel like I've had so many delicious protein powders lately that it's tough to give out 'A's left and right anymore. But this flavor is definitely on point. It's sweet, and what I like most about it is that the vanilla is super authentic tasting. It's very natural but at the same time sweet enough to qualify as a 'treat' after your workout. Well done, Adaptogen Science!
Rich Chocolate: The rich chocolate flavored Tasty Whey is not bad by any stretch of the imagination. It has some nice, honest chocolate taste that I would cateogorize as 'milk chocolate' if I had to. There isn't enough bitterness or richness to put me in that chocolate-y bliss state that I crave. This flavor is sweet, but not quite as sweet as the Vanilla Creme. I give the Rich Chocolate an 8.5 on taste. It's drinkable and pleasant, but not the best I've had.
Strawberry Creme: Well Adaptogen really likes their 'Creme's' don't they? I sort of wish they had named them differently because while the Vanilla Creme really does have a ceaminess to it, the Chocolate and Strawberry really don't. I found the Strawberry to be the worst-tasting Tasty Whey flavor because I didn't find the flavor as smooth or as bold. I like to really be hit in the face with flavor with these protein powders, and in my opinion, Adaptogen has a way to go with their Strawberry before it's on the same level as the Vanilla. I give the Strawberry Creme flavor a 7.8. Not the best. 
So that's what I think of the flavor. There is quite a range spanning from the best to the worst flavor of Adaptogen Tasty Whey. The Vanilla is really good, while the Chocolate is very middle of the road, and the Strawberry is below average. I'm going to give an overall flavor grade of 8.8. 
Adaptogen Tasty Whey Formula Grade: 8.5
I'm giving Adaptogen a 'B' on the formula because it's right on the edge of being just normal and above average. There are some things that I do like about this formula, and then some that I'm not as fond of. The things that I like about Adaptogen Tasty Whey are: 
Plenty of Protein Per Serving:

Yes, at 20 grams, this protein is delivering plenty of muscle recovery and repair. Some proteins these days with 12-14 grams just don't cut it for me after a tough workout

Cold Filtered Whey

: I've started paying more attention to the KINDS of protein going into these shakes, and while some are using very generic whey isolate or concentrate, some companies like Adaptogen are going above the call and adding the more expensive filtered whey. I do appreciate this level of purity in my protein!

Coconut Powder:

This is going to be on my pros AND cons list oddly enough. The 'pro' or benefit of having the coconut powder in here is that it does add those MCT's (medium chain triglycerides), that can help your body ward off injury and boost repairs.
Here are the CONS of Adaptogen Tasty Whey: 
Coconut Powder:

Well hello again! The cons of having the coconut powder in here is that it really does boost the calorie content, mostly via added fat. I know it's good fat. But still. In a diet like mine where every calorie is precious, I'd rather decide where and when I get my MCT's from. But some people won't take issue with this.

 

Artificial Sweetener:

This one is also sort of a small 'nit-picky' thing, but I would have preferred if Adaptogen used a natural sweetener for Tasty Whey. I think they still could've made it taste superb with a monk fruit or something.

 
So those are the key elements of this protein powder at least from a Nutrition perspective- now let's have some fun and discuss Tasty Whey packaging and label design!
Tasty Whey Packaging Grade: 9.4
Not bad. Not bad at all! Adaptogen Science has actually done a pretty good job with their packaging and labeling. "You sound so surprised, Allie!". Well, yeah. I kind of am! I feel like 19 of the last 20 products I've reviewed have look awful! From the hideous black and pink of Ideallean to the drab 'construction zone' look of Layne Norton's new supplement, there has been a surplus of negativity in this section as of late.
But Adaptogen is surely breaking the streak with their refreshing take on the protein powder label design. What I like the most about Tasty Whey design is the overall individuality that EACH flavor takes on. I really like when companies make up different labels for different flavors. I think it shows an extra level of attention to detail that as a customer makes me delighted. Unico Nutrition is a good example of a company that does this.
Let's take the Vanilla Creme as an example to discuss since I liked the taste of this one the best. The blue is a really pretty shade. It's not that generic, tired royal blue, but rather a nice medium somewhere between classic 'blue' and 'baby blue'. It's super pretty and in a weird way this color represents how the Vanilla Creme tastes. It's smooth and pure like the blue. The other thing I like a ton about Tasty Whey's design is the consistent usage of gold as a secondary color. Borrowing from the gold standard of protein powders by Optimum Nutrition, this color conveys luxury and legitimacy while providing some subtle contrast to the feature color of the design.
Another design element that I like on Tasty Whey is the diagonal layout of the 'Tasty Whey' name. It's stylish but still easy to read. It also flows nicely adjacent to the stylized Adaptogen logo that doubles as a background graphic. The blue example uses a slightly lighter shade of blue on this graphic, and it looks very handsome. Overall I love this design. It's crisp, clean, but unique enough to reinforce and build strength in the Adaptogen brand.
Adaptogen Tasty Whey Protein Review Summary: 
Tasty Whey Packaging Grade: 7.8

Adaptogen Tasty Whey Formula Grade: 8.5

Tasty Whey Packaging Grade: 9.4

Adaptogen Tasty Whey Value Grade: 8.8
I'll give Tasty Whey an 8.5 on value because it has a fair price point given what I know about it. And here IS what I know: Tasty Whey is a reasonably priced, pleasant-tasting, well-formulated (even if a bit caloric), and devilishly handsome protein powder. I would recommend it to a friend any day.*
Adaptogen Tasty Whey Final Review Score: 8.8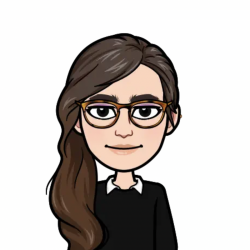 Latest posts by Allie Lewis
(see all)