Today's Wild Friends Nut Butter review is going to surprise some of you. Because on the outside, everything about Wild Friends Nut High Protein Peanut Butter is perfect. The label is beautiful, the nutrition facts are on point, and heck even the cute little squirrel is adorably winking at you. What's not to love? In this review, I'll tell you exactly if there is something to…not…love? LOL. Nice sentence structure, right? Ugh I can tell this is going to be a long review. Or a short one. We'll see how long I can stay coherent. But. Yes. Let me give you brief outline of what we are going to cover in this, our THIRD protein nut butter review. Or is it our fourth? I forget. Now I remember. It's our fourth. In this Wild Friends review we're going to start by talking about the nutrition facts and label. Then lastly we'll build up to the taste. At the very conclusion I'll tie things together in one comprehensive Wild Friends Protein Peanut Butter Review Summary. And that's when we'll award a final score to this high protein nut butter. So let's get started. Here is my official Wild Friends Protein Peanut Butter Review.
Today's review should be quite interesting. I've reviewed now four of my favorite high protein nut butters, and I hope you've found them quite informative.
As you know, in 2016 I'm going to do my first ever high protein peanut butter Top Ten list, much like I do with my pre workout category and also with the fat burners.
I think I'm also going to release my first ever protein powder top ten list. But getting back to Nut Butters- I've tried three different ones: Buff Bake, You Fresh Naturals, and D's Naturals.
While I've loved them all for different reasons, I'll give you a quick sparknotes. They ALL have certain flavors that I love.
For Buff Bake, I love their white chocolate. For D's Naturals I love the maple vanilla. And for You Fresh Naturals I love, well, all of them. If I had to rank just those three right this second I would say it goes D's Naturals followed by You Fresh Naturals followed by Buff Bake. But it's SO close. I was super interested to get my hands on Wild Friends and see if this one would also win my affection. Let's start with an area where it certainly did- the label and packaging.
Wild Friends Protein Vanilla Peanut Butter Packaging Score: 9.4
The Wild Friend's branding and packaging is pure genius. The little squirrel is so fun and quirky and lends itself to nut butter so much. It's really incredible. The colors are all fun and playful. The protein peanut butter has a white label over a clear jar, and then has a white plastic lid on top. The fonts are all familiar and relatable. The word 'PROTEIN' is pasted across the front area like a proud announcement of 'hey, look we're cute but we also have a ton of protein!'. I think that's part of what I like about this packaging is just that super cool juxtaposition. Sort of like Buff Bake, where the name, and having a high-protein products is quite serious and sporty and even a bit masculine (the name, anyways), whereas then the packaging is quirky and fun. I really like Wild Friends even a bit better than Buff Bake from a packaging perspective because, well, Wild Friends has a cute little squirrel. You can't top the squirrel. Lol. Last words of praise for this label are the big, bold '50% more protein' callout, which is perfect and sort of misleading (50% more than what? The competition? A glass of water?). But it's clever marketing. I'll never fault a company for that. Alright so Wild Friends Protein Nut Butter checks out in the looks department. Let's dig a little deeper into this review. (so clever, aren't I?)
Wild Friends Protein Peanut Butter Nutrition Facts / Ingredients Score: 9.4
Whew. Another super high score on another nut butter category. There are literally only 6 ingredients in this protein nut butter. They are:
Roasted Peanuts

Whey Protein

Clover Honey

Peanut Oil

Organic Vanilla

Sea Salt
That sounds like a recipe from Heaven, doesn't it? Like. My mouth is watering even typing out this ingredient list. And the product only gets better as you get into the Nutrition Facts. There are 180 total calories per serving. Then there are only 2 grams of saturated fat (that's low for a nut butter). On top of that, there's just a touch of salt (55mg is low for sodium), and then only 2 grams of sugar to boot! The clincher is of course the 12 grams of protein, most of which comes from the whey since peanuts are not terribly high in protein.
But yeah. That's what you're working with from a health and nutrition standpoint. Wild Friends Protein Peanut Butter is literally the healthiest high-protein nut butter around when you are judging from a nutrition facts standpoint. If I were judging it against the other nut butters I've tried, I say this is the number one healthiest high protein peanut butter, followed by Buff Bake, followed by D's Naturals, followed by You Fresh Naturals. That's my ranking on the health side of things. Ok. Time to bring the hammer down. Sorry little squirrel friend!
Wild Friends Protein Peanut Butter Flavor Grade: 7.0
Ouch. I guess it was going too well. Wasn't it? You had unbelievable marks on labeling and nutrition facts. But it's all about to come crashing down for my little Wild Friends and their protein nut butter. Because here is the fact of the matter: Wild Friends Protein Vanilla Peanut Butter tastes absolutely disgusting. Trust me. Nobody wanted to love the taste as much as me. This IS the healthiest of all the protein nut butters. And it also tastes the worst. By alot. I had the vanilla flavor and to be honest there is not a single bit of vanilla taste in here. All you taste in Wild Friends Protein Nut Butter is a horrible over-cooked nut taste. I don't know if maybe I just got a bad batch or what. But it was so bad that I literally had to spit it out after my second mouthful. It was enough to make me nauseous. It's not that this nut butter is just OK tasting- it literally tastes terrible. It tastes chemically, and like something was left in the oven too long. The obvious explanation is that the nuts were over-roasted. But after reading another review, it seems that my jar was not an anomaly. There is literally no sweetness to be tasted, and also very little salt to balance things out. Wild Friends literally makes the worst-tasting high-protein nut butter in the world. I'm sorry little squirrel friend. But in this case, your wink is just a deceptive little smirk and it's not cute. I will throw you away. I really will. Yuck. Let's wrap this review up.
Wild Friends Protein Nut Butter Review Summary:
Wild Friends Protein Vanilla Peanut Butter Packaging Score: 9.4

Wild Friends Protein Peanut Butter Nutrition Facts / Ingredients Score: 9.4

Wild Friends Protein Peanut Butter Flavor Grade: 7.0

Wild Friends Protein Vanilla Peanut Butter Value Score: 7.0
This protein peanut butter tastes so bad that even brilliant packaging and it's super healthy formulation can not overcome the negative taste. The value grade also suffers because of the taste. I mean. I literally wouldn't pay half price for Wild Friends Protein Peanut Butter. You would actually probably have to pay me to eat this peanut butter again. It's totally disgusting. But hey. It looks good, right?*
Wild Friends Protein Vanilla Peanut Butter Final Grade: 7.0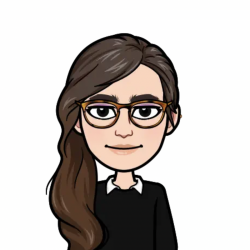 Latest posts by Allie Lewis
(see all)