BiPro Protein is one of those proteins that you'd never hear of in your whole life unless you followed the Fit Life Allie supplement review blog. Which you do. Because you are a rockstar. Even if you don't know it you. You are. But is BiPro a rockstar of the Protein Powder world? I'm going to tell you. That's right. I'm going to tell you if this silly little jar of Strawberry flavored Bipro Whey Isolate protein powder is a sound choice and belongs in your little cupboard of supplements. Because we all have one of those. Right? Lol. In this review, we're going to do a handful of things. The first thing we'll do is talk about the BiPro Protein flavor. I only tried Strawberry, but I think it's a good representation of what this protein powder is all about. I want to tell you not only about flavor, but also formula, and even packaging. And I do what I want. So that's exactly what I'll do. Let's do this. Prepare for Bipro!
Bipro is apparently some kind of special athletes protein. At least that's what the website told me when I went to do a little bit of research on it. This BiPro Whey protein has 'the look' of one of those type products. You know. That type. The one that looks like crap but all the old-school coaches and trainers that everyone respects, tout the crap out of it. It's the type of product that Layne Norton would promote if he didn't have is own line of crap. You know what I mean? It's that Beverly International swag. It's horrible looking so let's get that part out of the way right here and now. Like literally let's get the label grade over with: 
BiPro Looks Brutal. 
Brutal is a strong word. But in some instances it can mean aggressive and serious and capable. I guess if you filled an empty BiPro jar with cement and rocks and poked nails out of the sides, and then put it at the end of a 9 foot long chain, and then put a handle on the other end and swung the BiPro jar around like Kratos from God of War, then, yes I suppose BiPro would look 'brutal' in the positive interpretation. 
But I didn't do that. So I just mean it looks ugly. It's boring guys. Let's just face it. But some of the best products in the world look 'boring'. Nobody spends hours praising the appearance of a Miller Lite can. But it's still one of the world's best products. Yeah I'm that chick. LOL. Sometimes. But yeah. I give BiPro a 'C' on packaging. It's a snooze. But how about taste? That's what really matters…
BiPro Protein Tastes Alright. 
WHAT? Just alright?? Yeah. Just alright. BiPro isn't going to knock your socks off. It's just alright. Really. I had it twice now. The first time I mixed it into water, and the second into milk. The water shake was like…not a sour grapes face, but I was definitely not beaming from ear to ear after each sip like the chick in the Folgers commercial. It was just drinkable in water. Not bad, but certainly not great. In whole milk, BiPro Whey Isolate becomes much more pleasant, even crossing over into enjoyable. I'm still reaching for something like Apollo Pure Protein every time over this one, but, yeah. It's not so bad. Keep in mind I've never been crazy about strawberry flavored proteins too. I give it a B minus. Let's talk formulation now. 
BiPro Protein Has a Simple Formulation. 
20 grams of protein, 90 calories, not much of anything else. it's one of those protein powders that you actually feel good drinking. A bunch of the other protein powders out there taste like absolute magic, but behind the scenes they are really not the best thing for you. I think biPro probably has a sterling reputation for being a super clean protein. That means BiPro is in a similar category as something like Ascent Native Whey or maybe Clutch Bodyshop protein. Oh. There was another silly naked one too. Was it just called Naked NKD Protein? Maybe. But. Yeah. Guys. This BiPro protein is made from just 6 ingredients:
Whey Isolate 
Strawberry Powder
Natural Flavor 
Citric Acid 
Sunflower Lecithin
Stevia Extract
And that's all. I'm having deja vu because there are several products I've tried that have this formula. But that's what it boils down to. Nothin' fancy. No artificial flavors or colors. It is dairy-based for all you vegan weirdos out there. JK you aren't weird. I'm just jealous that I can't live a happy life that doesn't depend on the slaughtering of animals. Sigh. Okay let's wrap up this BiPro review. 
BiPro Review Summary 
Taste: B-
Formula: A-
Packaging: C+
Value: D-
D minus. Ouch. That brings the final score down quite a bit now, doesn't it? Sure does. Want to know why? Because SIXTY bucks for a 2 pound tub of protein is INSANE. Like. Literally INSANE. I can't even believe that wasn't a typo. So. Yeah. What a blunt way to end an otherwise positive review other than to say that BiPro is a solid product that is grotesquely over-priced.*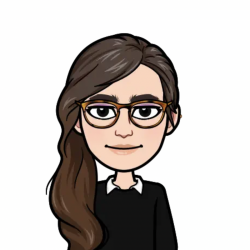 Latest posts by Allie Lewis
(see all)