Cute Nutrition Meal Replacement Reviews have been floating around the web lately so I figured I'd put my two cents down on virtual paper and let you know my thoughts! In this amazingly eloquent and beautifully constructed protein shake review, we're going to discuss the Cute Nutrition benefits, drawbacks, flavors, labels, that's right- basically EVERYTHING that you could ever wish to know about Cute Nutrition Protein. I think you'll find this review quite helpful, and hopefully it will help you decide if Cute Protein is the right one for you. Let's get this Cute Nutrition Protein review underway.
Cute Nutrition is yet ANOTHER protein powder that I had never heard of, hailing from the U.K. as you know from y She Supps Protein review, I have not really been a fan of ANY of these protein powders that claim to be for women. They have been relatively cheap, thin formulations that, well, just aren't as good as our American brands that we're used to. And my oh my. Just how many of these European brands are going to crop up? From my perspective, 'Cute Nutrition' is literally a clone of all five of these brands: 
Maybe LDN isn't QUITE the same, but holy cow those other ones…it's legitimately the same exact branding all the way down to the clear plastic bottle. But. Maybe I'm wrong. Maybe Cute Nutrition Protein would be different from it's lookalikes. 
What's the Best Flavor of Cute Nutrition Protein? 
I've tried all three flavors of Cute Nutrition's Meal Replacement shakes, and both flavors of their whey protein shakes. I can now tell you for certain whether or not Cute Nutrition knows what they are doing from a flavor standpoint. 
Cute Whey Flavor Rankings: 
Strawberry Daiquiri
Porn Star Martini 
Cute Meal Replacement Shake Rankings:
Chocolate 
Strawberry 
Vanilla 
I really found the whey protein shakes from Cute Nutrition to overall better-tasting than the meal replacements. The whey shakes were sweet, smooth, and had pretty good balance of sweet and then flavor. 
I loved the Strawberry Daiquiri flavored Whey. And I usually don't love strawberry flavored protein powders so this is saying something that the Strawberry really vibed well with my picky taste buds. I didn't really enjoy the the Porn Star Martini as much, but thought that if nothing else, it's tropical flavor was, er, interesting and unique. I wouldn't want to drink it every day though. 
The Cute Nutrition Meal Replacement shakes were actually much worse tasting. I don't know if it's because of the mineral-y taste from the added vitamins, or just that standard maltodextrin "supplement taste" that was coming through here…but I was SUPER not a fan of the Cute Nutrition flavored meal replacements. If I HAD to pick out my favorite, it was easily the chocolate. It was bearable. Not 'good' by any stretch of the imagination, but it was actually drinkable. The strawberry Cute Nutrition meal replacement was super artificial tasting, and then the vanilla, somehow, was absolutely gross. It was the most artificial tasting thing I've ever had. And somehow that flavor had like no sweetness at all to it. 
So overall, the Cute Nutrition Whey Protein tastes pretty good, whereas the Cute Nutrition Meal Replacements tasted really quite bad. Let's look at the formulations now. 
What is in Cute Nutrition Meal Replacements? 
I know the focus of this review is on the meal replacement shakes, so why don't we just focus on them. Cute Nutrition whey protein is super basic and is just whey with some artificial flavorings. Nothing out of the ordinary. The meal replacement shake industry in general is annoying to me from a formulating standpoint because they are predominantly empty carbohydrate. They list oat flour on the label, but then also maltodextrin right after it. We don't know how much of each of those ingredients is actually in Cute Nutrition Meal Replacement protein shakes since they don't have full label disclosure, but we can guess that it really isn't all that much oat flour and could very well be mostly maltodextrin– an empty, cheap, filler carbohydrate. I also don't like that out of the 30 gram serving size, there is only 10 grams of protein powder per serving. That is not acceptable at all for a meal. You should have over 20 grams of protein in a meal replacement shake that you are paying good money for. And at about 2 dollars per serving, you are certainly paying good money for Cute Nutrition Meal Replacements. I'm giving them a 7 out of 10 on formulation, and it could easily be much less. Especially since they use artificial sweetener in here. 
Cute Nutrition Meal Replacements Look Cute. 
You know why I think Cute Nutrition is made by the same folks at Women's Best and Protein World and all these other places? Because they ALL follow the same recipe. They all are garbage products filled up into beautiful packaging. It's a tried and true recipe clearly. And then they get the pretty Instagrammers to post with it, and viola. A booming business!
Now. I don't pretend to be Mother Theresa. But I can tell you one thing. These companies, like She Supps, and now Cute Nutrition…they will be gone within a few years. Because good looks only last for a few years. It's the same as that hot guy I dated last Spring. Once you get over those looks and realize what's inside, you easily become detached. And so yes. Cute Nutrition is cuter than a puppy dog. The lips are awesome. The fun little 'Cute' font is awesome. The colors, the fonts, the words chosen 'body sculpt' 'tone'…all these buzz words. It's all artfully curated. But at the end of the day, it is all just meaningless. Your body is not getting sculpted at ALL with Cute Meal Replacement shakes. Not even a little bit. I'll give Sculpt a terrific A on packaging, but please, don't let these looks fool you. 
Cute Nutrition Meal Replacements Review Summary: 
Flavor: B
Formula: C-
Packaging: A
Value: C-
Final Score: C
Well. There you guys have it. I feel like I've written this exact same review five times over. And that's because I basically have. These UK companies keep churning out brands that look fantastic, but on the inside are really sub-par products. So. Make your own decisions, but, especially for us here in the USA, we have SO many better options for protein than Cute Nutrition.*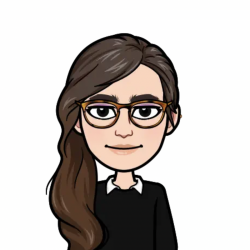 Latest posts by Allie Lewis
(see all)