BPI makes a great BCAA product, we all know that. But it is actually the BEST BCAA? I'll let you know in this BPI Sports Best BCAA review. In this BPI Sports Best BCAA review I'm going to tell you all about the product including what you probably want to know the MOST about it- which is of course what is the best flavor of BPI Best BCAA? Well, I've tied FOUR flavors of BPI Best BCAA and I will tell you what my favorite one was. In this review I'll also cover the formula and let you know what's in each scoop. The last part of the review will focus on packaging, which is also important, since looks are half the battle anyways! I'll make this review detailed but fun and light-hearted so if you are ready for some BPI Sports BEST BCAA review time, than so am I. Let's begin.
BPI names their products so strangely. Not even strangely. More like, very presumptuously. I mean. Who names their product the best and gets away with it? It's like that scene from Will Ferrel's 'ELF' where he is shouting about the 'world's best cup of coffee'. The store just had a generic sign that said 'World's Best Cup of Coffee', but in reality, we can safely assume it probably was not. So. Does BPI do the same thing here? Let's start with the taste. 
What's the Best Flavor of BPI Best BCAA? 
BPI Best BCAA is probably the brands top performing product just because everyone takes BCAA's these days. I chug them by the bottle, and sort of chug them all day. Because they are delicious and awesome. But also because they make your workout go so much better. Endurance with BCAA versus without is like night and day. And that's what many folks are starting to realize. I think that's why BPI does so well with their BCAA's and have been able to roll out so many flavors. I think what we should do now is talk about these flavors. Here are my thoughts on the best flavor to worst: 
Arctic Ice
Green Fusion
Fruit Punch
Passion Fruit
So if you only get one tub of the BPI Best BCAA, I think you pretty much HAVE to get the Arctic Ice. This flavor tastes sort of tropical, and a lot like the light blue Gatorade Frost that we all loved when we were fourteen year olds. I would CHUG that stuff after soccer practice. Like. Actually chug it. So freaking good. Arctic Ice is without a doubt the best flavor of BPI Best BCAA. And then after the Arctic Ice I liked the Green Fusion. That flavor is sweet and tastes like white pear and grape. It's super tasty. The fruit punch is the third-best option, and is a very standard fruity cherry, pineapple, orange flavor. Just like all the rest but BPI does a really nice fruit punch. The fourth best, but still quite drinkable in my opinion, is the Passion Fruit. This flavor was a little bit more sour than the other ones though. All four are really nicely done though. BPI Sports hits it out of the park as you know from when I reviewed the BPI 1MR Vortex pre workout. Their new BPI protein bar is pretty good too. But. Let's talk about formulation now. 
BPI Sports BEST BCAA Formula
Some folks don't quite believe in the BPI Best BCAA formulations- claiming they are a little bit weaker than some of the other companies. I think I agree to an extent. Again, the BPI products that I have reviewed in the past, including their XS Fat Burner, haven't been all that impressive formula-wise. BUT. I think their BCAA is a little bit of a different story. These products have a really nice ingredient deck consisting of specialized forms of the BCAAs called 'Enzymatic Technology' BCAAs. BPI says this technology 'may' act as a better transport vehicle for the BCAAs. It sounds crazy and a little bit like 'hocus pocus' but I think it actually does help. I've had some great workouts with BPI Sports Best BCAA. Here is the full ingredient panel: 
As you can see there are also two other goodies thrown into this product including the CLA Matrix blend, and also some agmatine sulfate to prime the system and probably improve the absorption by increasing vasodilation to a degree. All in all I really like the formula of BPI Best BCAA. Let's look at the packaging now. 
BPI Sports BEST BCAA DOES look Good. 
As you know from my other BPI Sports Reviews, I've always been a fan of BPI Sports packaging. They have a wonderful aesthetic that I think most would agree is on point. The blue, white, and black is just a wonderful color palette. Blue has always been a personal favorite, while white and black add a sense of legitimacy and seriousness. I love how usually they use yellow accents to set off their designs with a splash of loud color. With BEST BCAA they don't use yellow but rather big, colorful flavor splash graphics that get your mouth watering and ready to consume the tastiest BCAA's on the planet. Well. Maybe that's aggressive. But they DO taste really good. I wouldn't be surprised to see these BPI Best BCAAs in the top five of our inaugural Top Ten Best BCAAs of 2017 list, due in January.
BPI Sports BEST BCAA Review Summary
Packaging: 9/10
Formula: 9/10
Taste: 9.3/10 
Value: 9/10
There are literally no weak points in the BPI Sports BCAA product. If you wanted to get super picky you could complain about how it uses artificial sweeteners and flavors and colors, but really who cares about a little sucralose and Blue #1. We're all going to become robots anyways. BPI Sports really does make one of, if not THE BEST, BCAA supplement.*
BPI Best BCAA Final Review Score: 9.2/10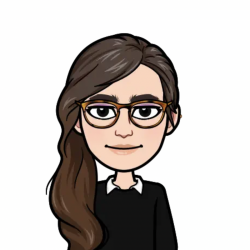 Latest posts by Allie Lewis
(see all)