BPI is one of the companies that is certainly on the up-trend, and when I saw on Instagram that they now have a protein bar, I knew i had to get my hands on it and do a full Fit Life Allie Review on it! I think this company has so much momentum. I've never fallen in love with any of their products, but I think if any of them had a chance it was BPE Best Protein Bars. In this Best Protein Bars review, I'll go over the three flavors in depth- picking out what my favorite is, and then proceeding to give you a full evaluation of the formulation, packaging, and then tie everything together with a comprehensive review summary at the end. I'll make it fun like all my other protein bar reviews, and I'll even do a little comparison on how Best Protein Bars compare to Quest, and some of the other protein bars that I've tried. If that sounds good to you, keep the dial right here and let's get this BPI Best Protein Bar review firing on all cylinders!
I am on somewhat of a protein bar binge these past few days. The worst part about Summer can be the traveling. And the worst part about the traveling can be the diet. My diet goes to absolute heck when I'm traveling. Something that I dearly wish was not the case. But what can you do? Have you ever been to the Chicago Midway Airport? It's like a pig breeding farm. Do I want disgusting cheap Italian food or disgusting cheap Mexican food? Oh wait there's a sandwich joint. Ew. Sigh. So what ends up happening is a just find the nearest Hudson News and get a Quest Bar. I don't know if you're with me on this- but I am totally sick of Quest bar. They are just so basic at this point. And the texture is boring. 
Long story short- I really wanted to see if BPI's Best Bar could become me newest 'go-to' protein bar. I'll be honest with you- my initial reaction upon seeing them on social media was that these are just Quest Bar 2.0. Nobody wants that. Really. There have been more than enough imitators already. But something about BPI Best Bar still intrigued me. So I grabbed all three flavors and methodically went about trying each one. So. What is the Best Flavor of BPI Best Protein Bars? 
The three flavors of BPI Best Protein Bars are Chocolate Peanut Butter, Cookies 'n Cream, and S'mores. I think we all know which one SHOULD be the best-tasting protein bar flavor, but let me describe MY reaction to each of them. Starting with the worst, which was the chocolate peanut butter. 
The third best flavor, AKA the worst flavor, of Best Bar is the Chocolate Peanut Butter. I don't think this protein bar had very good flavor at all. For some reason whenever I have a chocolate peanut butter flavored bar that doesn't have actual peanut butter in it, I just get huge tastes of artificial flavors and sweeteners. Which is weird because I thought this was sweetened with Stevia. But more on that later. All you need to know is that this flavor of BPI Best Bar is not very good. 
The second best flavor of the BPI Best bar is the S'mores. This one actually sort of tastes like the Quest S'mores bar- so in other words it doesn't taste ANYTHING like s'mores. It tastes like just general sweetness. I don't really get it. Shouldn't a S'mores flavored BPI protein bar taste like S'mores? This just tastes like fake maple syrup and corn. It's actually not very good. The peanut butter and this one are pretty much on the same level- as in not the BEST protein bars. 
The best flavor of BPI Best Protein Bars is the cookies 'n cream. I found this flavor to actually be ok. It's not as good as Quest, but it's edible and borderline enjoyable. It has way more vanilla than chocolate, which is a problem, but of the three, your best bet is with the cookies 'n cream flavor. 
BPI Best Bars vs. Quest Bars
I have to take a quick minute to answer this for you. We all know what Quest tastes like. We all know it's flavors, it's textures, and the closest place to get them, at ALL times. Lol. Point being- they are a known quantity. Sometimes we aren't in the mood for them, and want to change it up. But I'm telling you today you do not want to switch from Quest to BPI Best bar. BPI Best Bars are NOT the best bars, and are just not as good as Quest. The flavors aren't as robust, they don't have the same little chunks as the top Quest flavors (like cookie dough or white choco. raz), and just overall they flavors don't shine as bright. Stick with Quest, or better yet check out Oatmega Bars or Good 2 Go Bars. Those two are more natural than BPI as well. Speaking of natural- let's actually talk about the formula in BPI Best Bar. 
BPI Best Protein Bar Formula Grade: 7.0
I'm going to give BPI a pretty low formula grade. And here's why. They use the same sort of funky Isomalto-oligosaccharides as Quest. And for the same reason I don't like this ingredient in Quest, I don't like it in Quest. This 'prebiotic' fiber is some sort of synthetic goop that is designed to give a more favorable fiber reading, but there's something about it that just doesn't sit right in your stomach. You all know what I mean. When you eat a Quest bar you just sort of have that feeling of 'what did I just put in my stomach'. Whatever it is, it's very unnatural feeling, and I don't think it can possibly be that good for you. 
In addition to that, I have a beef with how BPI chose to market the sweeteners. There's nothing 'natural' about how BPI Best Protein bars are sweetened. It actually uses some of the same sweeteners as in their 1MR pre workout- which is sucralose. AKA Splenda, AKA NOT natural. But the biggest thing that bugs me is how BPI then chooses to market it as 'natural' and 'sweetened with stevia'. And then people will think 'oh, so it's naturally sweetened!' But it's not. It also needs actual real sugar, artificial splenda, AND sugar alcohol. Tell me what's natural about that? Yeah. Exactly. 
Now. This isn't me being on my high-horse pointing my finger at artificial sweetener. I love artificial sweetener. But don't try and trick me into thinking your protein bar doesn't use it. 
From a macros standpoint, BPI Best Bar is about equivalent with Quest. You have the standard 20 grams of protein, along with about 17 grams of fiber from the oglio-yuckity-yuck. The total calories weigh in at 230, which is about what you would expect from a Quest-style bar. The fat is a little higher than I would prefer at 70 calories (8g). I also don't care much for the 2.5g of saturated fat, nor the 3 grams of real sugar. But. It's a pretty standard bar from a Macros standpoint. 
BPI Best Protein Bar Packaging Grade: 8.0
Another pretty low grade is going to BPI on this criteria. As you know from my most recent BPI review, which was of their Burn XS fat burner, I think their packaging is ok, but doesn't blow you away. The same can certainly be said for the BPI Best Protein Bars. The same color palette of blue, black, gray, and white is used to give life to the sleeve that contain each BPI Best Protein Bar. They do a nice job of using various flavor graphics to reinforce what each flavor will taste like.
The things that hold this bar packaging back are sort of hard to articulate but I will try. I just think it looks too much like a supplement. I feel like it's a pre workout bar or a fat burning bar. It doesn't make me think it's going to taste all that great. And the funny thing is, it's right. So in that sense I suppose the BPI Best Bar packaging is exactly what it SHOULD look like. But in my opinion something like Oatmega bar is just way more appealing to me visually. 
BPI Best Protein Bar Review Summary
BPI Best Protein Bar Flavor Grade: 8.2

BPI Best Protein Bar Formula Grade: 7.5

BPI Best Protein Bar Packaging Grade: 8.0

BPI Best Protein Bar Value Grade: 8.3
I think it's probably tough to make a bar for everyone. Some people want the most natural thing ever made. Some people want great taste and don't care about anything else. Some people are all about the macros. But no matter WHAT you care most about- this is most certainly NOT the BEST Protein Bar. But it IS ok, and price fairly. So if you're dying to change it up, give it a try. But you probably won't be buying BPI Best bars more than once.*
BPI Best Protein Bar Packaging Grade: 8.2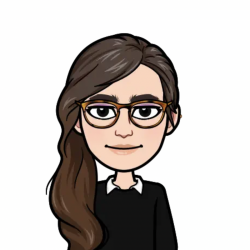 Latest posts by Allie Lewis
(see all)