Hey there. Welcome to my Buff Bake Protein Cookie Review! And actually my second protein cookie review in as many days. I know. Two protein cookie reviews in two days? Who am I? I'll tell you who I am. Someone who loves cookies! Lol. In this Buff Bake protein cookie review we'll talk about flavor, texture, and all things related to what it's like to EAT these cookies, but we're ALSO going to talk about whether or not these cookies are actually healthy, and then again what their value is for the money. Because as you know from some of my other protein cookie reviews, sometimes you are just better off baking some cookies yourself! But we'll go over everything right here, right now in this awesomely delicious Buff Bake Cookie Review.
Buff Bake is best known for their high protein nut butters. So when I learned that they were foraging into protein COOKIES, needless to say I was pretty excited. More than pretty excited. I was VERY excited. I love the white chocolate peanut butter by Buff Bake, and I was super excited to see if their white chocolate peanut butter COOKIE would have the same effect on my taste buds- that is- making them do backflips! SO why don't we start right there by talking flavors. I'll help you figure out what the best flavor of Buff Bake cookies is as well.
What's the Best Flavor of Buff Bake Cookies?
Great question. And I have a great answer. Because it's the RIGHT answer. Below I'm going to list my favorite to least favorite flavors. You'll see that things aren't always very clear with some of the orderings, but what IS clear is that their is CLEARLY a best flavor of Buff Bake Cookies. Here is my ordering from best to worst Buff Bake Cookie flavor:
White Chocolate Peanut Butter

: This is my favorite flavor of Buff Bake cookie. The taste is literally on point. It is dense, as are all Buff Bake Cookies, but it's also got the fabulous flavor to make you not have a car in the world what the macros are. But this flavor has JUST the right balance of sweet and salty- just like their nut butter of the same flavor.

Snickerdoodle

: Nothing will ever compare to the original Lenny & Larry Snickerdoodle (that apparently had like no protein in it!), but this Buff Bake version was alright. It has a much more spicy, 'real' profile versus that Lenny & Larry way of just blasting you with sweetness. Buff Bake has more spice. More clove, cinnamon, and whatever else they use. Maybe vanilla I'm getting? I think it's a nicely composed flavor profile, but still very dense and heavy to eat.

Birthday Cake:

This flavor is tied with Snickerdoodle for the second spot of Buff Bake Protein Cookies. It has some creaminess from the top sort of 'frosting', but it lacks any real 'cake' flavor when you bite into the mass of it. I liked wrapper design though.

Chocolate Chocolate:

The 'double chocolate' Buff Bake flavor was pretty good. I don't think I liked it as much as the Protein Cookie Company Take on Double Chocolate, but Buff Bake did an alright job here with theirs. It did have a bit of dark cocoa flavor that is required to pull off a successful double chocolate. My main problem I think was again, with texture. Buff Bake Cookies are just so dang dense.

Peanut Butter Cup:

This flavor would probably have gotten a better score from me if the white chocolate version had not out performed it. The plain peanut butter version is pretty tasty, but still super dense. For what it's worth, my little sister REALLY enjoyed this flavor. Like. A ton.

Chocolate Frosted Donut:

I wanted to like this flavor. I really, really did. But the fact of the matter is that the name is way more appealing than the reality of the flavor inside. This cookie tastes almost nothing like a chocolate donut- I hate to say it. The one I had was also super dry.

Classic Chocolate Chip

: Similar to my Protein Cookie Co. review, Chocolate Chip gets, well, not the best score from me. The Buff Bake take is also a little bit dry, and too dense. For whatever reason they never can make a regular chocolate chip protein cookie that tastes like a real cookie. It's very strange…but anyways. I thought these were just okay. Not sweet enough and not enough chocolate chips, either.

Oatmeal Raisin:

A well-made oatmeal raisin cookie is hard to beat. Unfortunately, Buff Bake didn't QUITE pull it off here. Their take on the oatmeal raisin has far too much flax taste, and even the oats themselves seem to have a sort of 'sharpness' to their flavor that gives the entire eating experience a rather unpleasant mouth feel. I am not a big fan of this flavor.
And so there you have it. All EIGHT Buff Bake Protein Cookie flavors listed out in order of taste. My overall score for Buff Bake protein cookies is an 8/10. There ARE some good flavors, but they still need to work on texture. Some of my flavors were dry, and all of them were just so dense. Let's look at what's in them and try to figure out why that is.
What's in Buff Bake Cookies? And Are They Healthy?
As you know from my handful of other protein cookie reviews, there are a few things to really watch out for and be aware of when you are dealing with protein cookies. Many times, these cookies won't in fact be all that healthy at all. They will often have TONS of sugar. Or all sorts of oils and fats to keep them moist (which Buff Bake should actually consider ADDING lol).
The macros of Buff Bake cookie aren't all that bad, comparatively speaking. The are better than Lenny & Larry, yet not quite as good as The Protein Cookie Company. Here are the macros:
Calories: 310
Total Fat: 13g
Saturated Fat: 5g
Cholesterol: 60mg
Sodium: 140mg
Total Carb: 39g
Dietary Fiber: 14g
Sugars: 17g
Protein: 16g
That's not GREAT, but, I guess it could be worse. I don't love how much saturated fat is in here…and I really don't like the sugar content at 17 grams. But. I guess to some extent sugar is just unavoidable. You're going to get some sugar in there no matter what or else it will taste terrible.
Let's look at the ingredients list now and see what we can see. Using the Classic Chocolate Chip as an example- here is the ingredients list:
Whey Protein Concentrate, tapioca fiber, chocolate chips (sugar, unsweetened cocoa butter, dextrose, soy lecithin, vanilla), Whole grain oat flour, whole eggs, organic cane sugar, vegetable glycerin, almond butter, honey, vegan coconut oil, coconut flour, natural flavors, lecithin, salt, backing soda.
QUITE the list. But to be honest with you, nothing on there that really turns me off too too bad. I really enjoy the fact that Buff Bake strayed away from artificial ingredients and preservatives. It makes me feel better eating these protein cookies knowing that for the most part, these are very clean ingredients. I give them an 8.5/10 overall on the formulation. The macros aren't perfect, but the ingredients are nice and clean. Let's talk packaging now.
Buff Bake Protein Cookies Look Cute!
Buff Bake has always had a nice look to them. Their Buff Bake Nut butters all have really cute, fun designs, unique to each flavor. They brought that same playful branding and packaging to their protein cookies. I love how they colors match up with the flavors. Pinks and blues for birthday cake protein cookies, browns for double chocolate, oranges for the peanut butter, and so on and so forth. Buff Bake is a great NAME to begin with, and they reinforce the quality of their product with their exceptional branding. I love it. 9.5 out of 10 on the Buff Bake Protein Cookie Packaging. But I know this has been a long Buff Bake Cookie review– let's wrap this up before you start falling asleep on me!
Buff Bake Protein Cookie Review Summary
Taste: 8/10
Formula/Nutrition: 9/10
Packaging: 9.5/10
Value: 8.7/10
Final Score: 8.7/10
I think I have to give Buff Bake an 8.7 out of 10 overall for their final score. I think the packaging is on point. The macros and nutrition, while a TINY bit dense calorically and in terms of sugar, are not so bad- at least all those calories are coming from natural ingredients. But what I really wish they had found a way to do was make the dang things TASTE better. The white chocolate peanut butter is good, as is the double chocolate, but really there is a drop off that makes me hesitant to really give you guys the green light on Buff Bake Cookies, because the fact of the matter is that many of their flavors just aren't worth the calories.*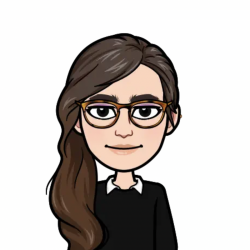 Latest posts by Allie Lewis
(see all)