In today's review we're going to discuss the Protein Cookie Company. This is going to be an article full of fun, interesting insights from yours truly regarding one of the more interesting protein snack companies on the market today. I've been curious to try these guys for quite some time now, and I'm super happy to be able to FINALLY speak to the product with confidence. The Protein Cookie Company seems to have evaded my reviewing prowess for too long now. We're going to change that. We really are. The things that I like about them, don't like about them…all will be revealed in this review. This wonderful, spectacular Protein Cookie Company review. Let's begin.
I've reviewed Lenny & Larry. I've reviewed the ProSupps MyCookie. And this is now my Third official protein cookie review. So how fitting that the company I focus on is the Protein Cookie Company.  This product, and this brand, has an interesting look and vibe. The packaging, frankly, is unimpressive. It legit looks like a funeral home branding. Lol. I don't know what that says about me. Maybe I have a morbid mind but really what is there to like about the way these look? Not much at all. However. Let's not spend TOO much equity on the looks. It's what's INSIDE that counts. But since we're on the topic of packaging…
Protein Cookie Company Packaging is Not Very Good. 
I won't spend a ton of time here, but, eh, I'm not giving them too great of a score on the packaging. I lived next to a funeral home in college that literally looked the exact same way as these protein cookies. I don't think they could have done a worse job branding these cookies to be honest. The fonts are terrible. The copy writing is subpar…
There's a saving grace though. A very small saving grace exists in the fact that these protein cookie wrappers have a picture on the front that really do put a nice smile on your face because you realize what's inside. They look super appetizing in the way they're stacked up, surrounded by the constituents of their composition. Eek. What does that even mean Allie. Such a bad sentence. But it just means they show you what's inside them. So peanut butter Protein Cookie Company wrapper has a picture of the stacked cookies surrounded by actual peanut butter, etc. etc. Overall it's ugly packaging though. C+ in my book. Let's bring the guts of this review to your attention though- What's the BEST flavor of Protein Cookie Company Protein Cookies? 
What's the Best Flavor of Protein Cookie Company? 
There are four flavors that I'll talk about. The four flavors that you would probably guess are the four flavors. Because they're the most popular flavors of cookie historically. You've got your classic chocolate chip, your oatmeal raisin, your double chocolate, and your peanut butter chip. Four great options if you ask me. But which one tastes the best? Let me list them off in order of which I liked best. 
Peanut Butter Chip:

You guys know I'm just a nut butter fiend. I mean. I've reviewed enough protein nut butters here on the site to make that very clear. So it should come as no surprise that Peanut Butter Chip is my favorite flavor of Protein Cookie Company cookies. These cookies are soft, sweet, and have less of a 'cake-like' texture than the others. It was more moist and chewy, which I really liked.

Dark Cocoa Chocolate Chip:

It was tough to pick a favorite between this double chocolate and the peanut butter flavor. The double chocolate has such a grand combination of dark and milk chocolate that in terms of pure flavor intensity, this dark cocoa chip flavor actually wins out over all four. Super tasty. 

Classic Chocolate Chip:

I found these to be my third favorite of the Protein Cookie Company flavors. It had worse texture than my top two in that it was more dry and cake-like. This is the same thing that happens with Lenny & Larry's though. The double chocolate is way better than the regular chocolate chip. 

Oatmeal Raisin:

I don't want this to feel like I snubbed Oatmeal Raisin by any means, but really it's my least favorite of the four. It is not quite as full of flavor as the chocolate or peanut butter ones, and it had a little bit of a cake-like texture like the chocolate chip. I found myself still eating it rapidly, mindlessly, like a fiend, but that's a testament to the overall flavors that Protein Cookie Company was able to achieve. They are all quite tasty, have nice texture, and are addicting. But you might want to know-
What's Better: Protein Cookie Company Or Lenny & Larry's? 
Tough question. And the answer is that Lenny & Larry is down in my book right now. I don't know if I trust them to be honest. I used to eat like four of them a week, and literally I haven't had a single one in like 3 months. You might have heard that they got in TROUBLE for using dairy chocolate chips in their flavors, which meant they were lying about them being dairy free on the label. They also were found to have far LESS PROTEIN than they claimed. Another big no-no. And actually the first few that I bought even after all this Lenny & Larry controversy came out tasted different than the previous ones that I came to love. As if they had scrambled to modify their recipe to have all the protein- which throws the taste off, of course. So. With that in mind, I actually prefer the Protein Cookie Company now. I trust them more, and they taste 90% as good, as the 'new' recipe Lenny & Larry. They're much healthier too. Speaking of nutrition, let's touch on that. 
Protein Cookie Company Are Actually Pretty Healthy. For a Cookie. 
As far as protein cookies go, Protein Cookie Company are the healthiest ones I've found yet. They have just about 250 calories per serving, just 9 grams of sugar (compared to L&L like 30g), and have, get this, over 20 grams of protein. Yeah. All those L&L ones I was eating had like 8 grams. Because they were ripping me off. Let's go ahead and look at ingredients too…
The protein comes from whey sources, which I do like better than the lame vegan ones in Lenny's. I also like that even without using a ton of sugar, these cookies are super sweet. That's because they use stevia, a natural sweetener to bolster that level of sweet. I love that they're free of anything artificial too. In fact, the macros and ingredients in the Protein Cookie Company are actually like my dream. Nothing all that bad so you can literally cheat with total peace of mind. They make a killer pre workout snack, too. Just so full of energy after one of these puppies. 
Protein Cookie Company Review Summary
Taste: 8.5
Formula: 9.5
Packaging: 7.5
Value: 9.0
Protein Cookie Company Final Score: 9.0
So here's the thing. They don't taste quite as good as the old Lenny & Larry's, but these cookies by Protein Cookie Company are superior. They taste almost as good, and are three times better for you. I'm taking that tradeoff all day long, I don't know about you.*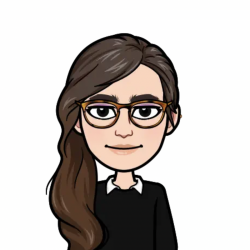 Latest posts by Allie Lewis
(see all)