Hello and welcome to my Run Enter EWP pre workout Review. In this review, I'm going to tell you ALL things related to this pre workout energy drink mix from newly-launched company Run Everything. This company is defined by out-of-the-ordinary product names such as this pre workout, which is called 'Enter With Purpose', and EWP for short. I think it's interesting when company's go out of their way to do SOMETHING different, whether that's in the formulation, or in the the product packaging, or what have you. Luckily for you, I'm going to go over literally every single element of this pre workout and tell you in-depth, how the product matches up to the pre workout competition. While this is not a pre workout ONLY for women, it is a company that was founded by a super popular fitness personality- so this product has tons and tons of instant credibility. I'm here to review it and tell you if that credibility translates into a valuable product worth purchasing. So. What are you about to learn about EWP pre workout? You're going to learn five things. First, you'll learn what the product tastes like. I'll describe the flavor in painstaking detail so that you can get a feel for it, 'taste-wise'. Secondly, we'll be discussing the most important element of any pre workout, which is how it performs in the gym. The third thing you will find out in this review, which is also quite important in my opinion, is what the formula is like. I'll discuss each ingredient to give you the peace of mind of knowing what's in it, and what each ingredient does. The last criteria is of course the often-humorous packaging grade in which I'll discuss the physical appearance of the Run Everything pre workout. Let's start the EWP Review right. Now.
Run Everything EWP Pre Workout Flavor Grade: 8.5
I've got to give Run Everything a middle-of-the-road 8.5 on the flavor grade. I've sampled this product for a total of two workouts now, and the flavor is, well, average. You won't find anything about this flavor that knocks your socks off, but at the same time, you can have much worse-tasting pre workouts. Trust me. The flavor of EWP that I tried is the Tangerine Clementine flavor. This flavor has a nice bit of citrus, and I believe I'm picking up a tiny of bit of a tropical taste as well. It's quite subtle though. Nothing like the orange mango flavored Pre-Jym that I am currently in love with. I do appreciate that Run Everything has decided to get out of the beaten path and off the box (LOL) in choosing their flavor menu though. You don't find many pre workouts with a tangerine / clementine flavor. In fact this is certainly the only pre workout that I've tried with 'Clementine' flavors. The taste itself is sweet, and does kind of have that 'spritzy-ness' of a real clementine. However. In my humble opinion, the product does not 'finish' well. If I'm a wine connoisseur, I would dock EWP for having a bit of a 'shallow' aftertaste. It's like the sweetness and fruitiness sort of falls away at the end, leaving just a bitter, or sour taste. But I'm nit-picking. That's what I do. Overall a decent tasting pre workout. B plus. Let's talk about performance now. 
Run Everything EWP Pre Workout Performance Grade: 8.8
Slightly better performance than taste. That means we're heading in the right direction though. The Run Everything pre workout has been taken twice now by me (cool sentence structure, bro), and I have had two pretty killer workouts. The first workout that I did, I took a scoop and then a little baby scoop of EWP pre workout (1/4) just for good measure. I read that this pre workout is actually pretty strong, so I did want to make sure I was getting a good feel for it, without going way overboard and getting super jittery. 
After about 15 minutes I could feel the beta alanine start to kick in, and the rush of social energy come over me from the caffeine (anyone else get super chatty when they take their pre workout?). I swished the remainder of my last sip around in my mouth as I got on the rowing machine and prepared to work off some serious Thanksgiving calories. (Yes, I'm STILL burning those off, thank you very much).
I decided to row for 8k meters. Or the furthest rowing workout I've ever done. Ever. The first 2k went down without a fight, and I knew either I was in super good shape, or Everything with Purpose was doing a good job. The next 3k meters were right in my money-zone as I felt my body fatiguing, but being carried onward by EWP. The next 2k meters were a real test, and I pushed my body hard to see what this pre workout could make me do. To my surprise I knocked out a really solid time, and even had some energy left to (sort of) sprint home for the last 1k meters. I know I talk about these workouts very casually, but there's nothing easy or casual about my mentality while I'm in that workout. I really thing EWP worked for my energy levels at the outset of the workout, and then allowed me to perform at a high level in the latter stages as well. I will have to give it a solid B plus. I've only had a handful of better pre workouts than this. 
Run Everything EWP Pre Workout Formula Grade: 9.3
Once again Run Everything comes so close to stellar on a BPW pre workout criteria- this one being the formula grade. This product contains a really interesting combination of ingredients that I don't think I've ever seen in this exact arrangement- which is sort of surprising if you knew how many pre workouts I've exposed myself to. On a quick side note, the woman who runs 'Run Everything' Labs is the wife of the dude who makes the Onward Energy Drink – a product that I sort of rag on in my Onward Energy Review. I think his wifey kind of whooped his butt in the formulations department with Onward. Hashtag girl power. Hashtag superior. LOL. But yeah. This formula is pretty cool- here are the key ingredients: 
Beta Alanine Oratate

Creatinol-O-Phosphate

Agmatine Sulfate

Taurine

Betaine Anhydrous

Beta Vulgaris L

Caffeine

Theobromine

Synephrine

ArcoFuel (Arecoline Hydrobromide 98%)
As you can see, this entire ingredient panel is incredibly forward-thinking and reeks of new-age pre workout formulation. You have a heavy influence of COP, which is becoming quite popular again due to promising research. You have theobromine, which is quickly becoming popularized by Layne Norton and his Carbon Prep pre workout. You have Betaine and Taurine- staples of every modern pre. And some agmatine for headaches, I mean pumps. I personally would rather see L-Citrulline Malate, but of course the economics of agmatine are superior. Overall I think this is a wonderfully composed and complete formula. Easily the best aspect of this product.
Run Everything EWP Pre Workout Packaging Grade: 8.4
I kind of wanted to give EWP a better grade than what I am on packaging because you can't really underestimate the value of individuality. And truth be told, this packaging is pretty darn cool. And if nothing else, it IS distinctive. I think there are some things that could be improved about the product visually, but, again, I want to give them encouragement for going off the beaten path. The product name for starters, is totally unorthodox and distinctive. Enter with Purpose. It's cool! I dig it. Visually, this pre workout is equal parts intimidating and edgy. I think as a pre workout for women, it might alienate some of the 'less hardcore' gym-goers. But that's what Advocare Spark and other junky entry-level pre workouts are for. (Not crazy about Advocare Spark as you know from my Spark Review).
EWP starts with a black jar and black label. The lighter graphics that lay over it are white and contrast with force. The whole theme and feel of this design has a sort of 'graffiti' or 'Los Angeles Street Art' theme to it that I think is super cool, but maybe not very appropriate for pre workout. Er. I guess maybe it is. But for an Equinox-going 'basic' fittie like me, I prefer the aesthetics of something like ATHENA much more. But hey. Maybe I'm not the Run Everything demographic. What I would like to see in the next release of EWP is putting more focus on the flavor. You like, can't even tell what flavor this pre workout is when you look at it from the front (or on a shelf). But they'll get it right next time. For a first product release this stuff is really a good achievement in pre workout. 
Run Everything EWP Pre Workout Review Summary:
Run Everything EWP Pre Workout Flavor Grade: 8.5

Run Everything EWP Pre Workout Performance Grade: 8.8

Run Everything EWP Pre Workout Formula Grade: 9.3

Run Everything EWP Pre Workout Packaging Grade: 8.4
I actually really like how I summed things up towards the end of the packaging section there- this pre workout is a tremendous achievement for Run Everything, and a promising sign for the future. To come out and get an 'A' on the BPW with your initial product launch is something to be proud of. Congratulations to EWP and Run Everything on a marvelous pre workout formula. Excited to see where you go from here.*
Run Everything EWP Pre Workout Final Review Score: 9.0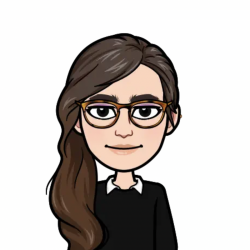 Latest posts by Allie Lewis
(see all)