I'm not the first to do a Garden of Life Raw Meal Review, and I won't be the last. After all, this is one of the first, and most popular meal replacement shakes in the entire world. That makes it hard to believe that I had never ever tried it in my entire life! But the time has finally come, and I couldn't be more excited about it. In this Garden of Life Review, I'm going to entertain you, I'm going to inform you, but most of all I'm going to try and help you make your purchasing decision. I'll tell you if my instincts told ME that this was a good value ($35 on Amazon), and also if there are better alternatives that I've tried recently. As with all my protein and meal replacement shake reviews, I'm going to give Garden of Life RAW MEAL Organic the most comprehensive rundown possible. That means we're going to discuss everything from the label to the taste. And everything in between. So without much more introduction, why not get this review started.
Well I am certainly in fine spirits after drinking this meal replacement shake. I am in a little bit of a squeeze for time this morning as I prepare to head into the city to meet up with one of my best friends ever to grab lunch and here her tell me about her recent engagement. I know. If you're anything like me, ALL your friends are getting married. Somehow each of them has managed to find Prince Charming, too. Don't get me wrong, I couldn't BE more happy for her. But at the same time it makes me feel a little bit like I'm lagging behind. Like. What's wrong with me where I can't maintain a steady boyfriend for longer than like two months? Ugh. But anyways I'm actually really excited to go meet up with Laura. I'll get to the point now lol. And that is since I'm in a little bit of a rush, instead of breakfast, I decided to make up one of these awesome RAW Meal shakes instead of a real meal. And I must say, there are some things I'm really loving about it. But let me start with the most important part- the packaging, of course!
Garden of Life RAW Packaging Score: 9.0
I wasn't kidding! Packaging is not only an important part of any protein powder, but it also happens to be a passion of mine and what I studied in college, so I do like to spend a little bit of time talking about the overall design and appearance of these things. And I guess you could say that Garden of Life RAW Meal is a looker. The entire label is wrapped around the jar, and conveys an overall sense of healthfulness. Let me rephrase. This design SCREAMS 'healthy'. It's seeping out of it's very pores. But it achieves this effect quite subtly. The background graphic contains a soft gradient of blues and greens with 'grass' graphics laying over in front of it. Herbalife uses that same grass graphic on the Prolessa Duo Fat Burner that I really didn't like (Read my full Prolessa Duo Review here). But unlike Prolessa, this design is very sharp. And it's because the name is GREAT. 'Raw Meal' just sounds healthy, doesn't it? But what I like most is the information panel at the bottom half. It contains the flavor and benefits of the Raw Meal. And then of course the 'USDA Organic' and 'Non GMO Project' are pretty awesome credentials as well. I think this design is a success because it gives you all the information you need about the product without overwhelming you or becoming over-designed. My hat is off the Garden of Life on the design. So let's go a level deeper now and look at the ingredients. 
Garden of Life RAW MEAL Ingredient Grade: 9.7
WOW there is alot going on in here. Lol. I guess with a name like RAW MEAL, you can expect that there is a decent amount of add-ins in the product. I think 'Decent Amount' is an understatement. Let's roll up our sleeves and break this formula down. 
Basically the product is made up of SIX different components: 
Protein Blend

Fiber Blend

Flavor Blend

Fruit & Vegetable Blend

Greens Blend

Probiotic & Enzyme Blend
I think this product goes above and beyond when you think about how many different ingredients are in here. I don't have the patience to list them all out for you- but to pick out some highlights- you have organic chia seed, organic tart cherry, organic wheat grass juice, organic spirulina, organic stevia of course, organic raw cacao, organic erythritol, organic pumpkin seed, organic millet, organic quinoa, organic moringa, and on, and on. I have not in my life yet seen a meal replacement shake formula as comprehensive as this one. I can't even imagine how Garden of Life was able to get their costs down with this stuff being as advanced and all-encompassing as it is. RAW Meal is literally the kitchen sink of meal replacement shakes. Unlike some other products that 'claim' to be meal replacements just by adding sugar and stuff (cough, Advocare Meal Replacement, cough), Raw Meal is actually a legitimate meal replacement because it GIVES you all the right nutrients that you would actually get from the foods that you're replacing. So from the formulation standpoint, I have to give Garden of Life an A plus. Super well made. Now for the million dollar question- how does it TASTE? 
Garden of Life RAW MEAL Flavor Grade: 8.3
Everyone and everything has a weakness, right? Of course they do. Mine is chocolate and peanut butter. Yours probably is to, because nothing is better than chocolate peanut butter. It's the greatest invention of modern times. Speaking of chocolate, that is the flavor of Garden of Life Raw Meal that I chose. Other available flavors of Raw Meal include original (whatever that means), vanilla, and vanilla spiced chai. I was a little 'vanilla-d out' coming off my vanilla latte addiction this holiday season, so I decided to go with the standard chocolate. You know from the flavor review section that there is ALOT going on in this product. From fruits to vegetables to probiotics, I don't really know how I expected them to make something that tasted like a McDonalds Chocolate Milk shake. But that's the world that we live in. The McDonald's world. Lol. So I mixed two scoops (I wanted to really get a big hit of the flavors), into about 12 ounces of cold almond milk (unflavored). The first sip struck me immediately as being very sweet. That's because of the two scoops. I tried it and thought, ok, at least I can taste something. But then as I swirl it around my mouth waiting for the flavor to develop, it sort of just didn't. If I close my eyes and think back to those flavors, I recall the sweetness very easily, but then instead of the flavor evolving to chocolate, it just sort of turns into a, well, natural sort of 'muck' flavor. If you've had greens products before you know what I'm talking about. It's not offensive, but it does just taste like dirt and grass and earth. Lol. And then there's the question of the consistency. Since there is so much brown rice protein in here, the texture is a little bit 'filmy' if you know what I mean. And of course brown rice protein means brown rice farts. TMI, I know. But hey, that's why my reviews are the best. Lol. 
Garden of Life RAW MEAL Review Summary
Garden of Life RAW Packaging Score: 9.0

Garden of Life RAW MEAL Ingredient Grade: 9.7

Garden of Life RAW MEAL Flavor Grade: 8.3

Garden of Life RAW MEAL Value Score: 9.0
When you take the 10,000 ft view of Garden of Life's Meal Replacement Shake- it's really a pretty impressive scene. It is one of the few TRUE meal replacement shakes in my opinion. There are SO many great ingredients in here that you won't find in alternative products. And it's ALL organic, which is awesome. Is the taste pretty 'meh'? Yeah. It is. It's quite 'meh'. But that's the price of admission with something THIS healthy. As a whole, I think Garden of Life Raw Meal is JUST short of brilliant. And certainly worth a try.*
Garden of Life RAW Meal Final Review Score: 8.9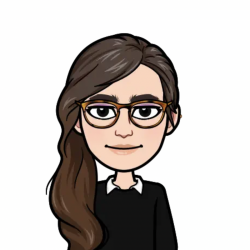 Latest posts by Allie Lewis
(see all)