You know Herbalife Prolessa Duo is all over the place these days. In this Prolessa Duo Review, I'm going to let you know if it's something you should look to add to your supplement cabinet. In this Herbalife review, I'll go over the overall results that I've experienced after having taken the product for just over two weeks now. I'll then go into some detail on the formula and ingredients. What is in this product, and are they effective weight loss ingredients? You're going to find out from the undisputed QUEEN of internet supplement reviews. Yep, that's me. So basically if you've been considering buying yourself the Herbalife Fat Burner, rest assured that you've come to the right place to find out everything you could ever wish to know about the product. Heck, I'll even do a full packaging grade on this stuff. What other Prolessa Duo Review is going to give you THAT level of detail? Yeah. That's what I thought. So settle in and get comfortable, because I have yet another amazing Herbalife Review in store for you.
Herbalife Prolessa Duo is a 'Dual Action Hunger Control and Fat Reduction Powder'. But to be honest with you, today I really wish it was a clinical strength procrastination reduction powder. Lol. I swear to you I've spent the ENTIRE day procrastinating, knowing that I had this review hanging over my head. But guess what? We've finally gotten our head on straight and are ready to flood you with Herbalife Prolessa Duo knowledge. Oh, and by the way, I KNOW that clinical-strength procrastination medicine already exists. Maybe not legally, but it exists. Lol. So before we start the review you should know that none of those alternatives were used in the creation of this amazing and already entertaining Herbalife Prolessa Duo Review. Now that we've wasted enough time of your precious day, I'll get into the meat of the article. Let's start by going over how the last 14 days of my life have gone while taking this fat burner each and every day. 
Herbalife Prolessa Duo Performance Grade: 7.8
Well, you can't win them all, can you? If you've been reading my reviews as of late, you might think that one of my 2016 resolutions was to give every product that I review a solid grade! I mean, you're used to mean Allie. You're used to the OLD Allie. Circa 2013 Allie. Just go read my Chick Pump Review. Yeah, now we're talking. I think it's time to get back to that raw, un-filtered Allie Lewis that you know and love. Herbalife is quaking in it's boots at the sound of this opener to the performance section, but the fact of the matter is that this fat burner isn't all that bad. But the short story is that I did not get much of a fat loss benefit from Prolessa Duo at all. Let me transpose my two week log here for you though to give you a sort of chronological documentation of how the 14 days of results (or lack thereof) have unfolded: 
Day 1: Welp, this is certainly an odd experience for me. I bought the product having NO idea how to use it. As it turns out, you are supposed to ADD this to some 'milk, Herbalife shake, yogurt, or anything else'. So basically this is not just a standalone type product, which is what I'm used to. So since I still have some GNC AMP Women's Protein left, I guess I'll just start adding it it to that. Excited to see what happens!
Day 5: So I've been taking this product once per day now, with my morning meal replacement shake. I don't think I can see any physical changes in my body yet in terms of physique or anything, but I can definitely say that I'm a little bit less hungry than usual after my 11 am coffee break. I think there might be some appetite suppression going on, but again, not much by way of fat loss yet. 
Day 9: Over a week into my trial of Prolessa Duo, and I can safely say that I've seen literally zero benefit to my physique. This is WEIRD because I SWEAR I've been eating less. Or maybe it's just that I seem like I'm less hungry less often for the few hours after drinking this Prolessa Duo shake. Maybe the effects take longer to appear, but I look in the mirror and see the same old 'bod staring back at me. 
Day 14: My trial is at it's end, and unfortunately I stand in the same spot I did when I started. I guess the thing to note is that I haven't been working out, but I HAVE been paying attention to my diet- trying to keep it as clean as possible. With some other fat burners, I've been able to have some really hardcore workouts that probably work in unison with the products. Of course my injuries have prevented that though. 
So as you can tell from my (sort of boring) log with Herbalife's Fat Burner, there doesn't seem to be enough firepower behind Prolessa Duo to automatically help you lose weight if you are sedentary. So if nothing else, I think that's my biggest finding from the trial run. 
Herbalife Prolessa Duo Formula Grade: 8.0
Herbalife churned out a pretty uninspired formula with their Sport 24 Protein Powder that I reviewed a few weeks ago. The product had too much sugar, and too much added preservatives and junk for me to really get behind. I was pretty interested to find out if Prolessa Duo was similarly constructed. My impression of Herbalife to this point has been that they are merely interested in making super low-cost, and low-quality products. That is great for their bottom line (and an impressive one it must be), but at the end of the day, I want a premium product when I pay a premium price. And Herbalife DEFINITELY charges a premium price. Trust me. Here are the ingredients in Prolessa Duo: 
Conjugated Linoleic Acid (Safflower Oil-Derived)

Oat Oil

Glucose Syrup

Sodium Caswinate

Silicon Dioxide

Ascrobyl Palmitate

Sodium Phosphate

 

Soy Lecithin

 

Natural Mixed Tocopherols

Natural Flavor

 
This is one of the most, odd, formulas that I've ever seen. Yes. Most odd. As you can see the primary ingredient in this product is CLA. As you know if you read my Cellucor CLK Review, NDS Censor Review or various other CLA-based fat burner reviews, you know that I've never really had crazy results from those products. I mean. The research is on my side as well. There really aren't ANY legitimate studies showing that CLA is a proven fat loss supplement.
Beyond CLA, you have a variety of other ingredients meant to expand in the digestive system and create the sensation of 'fullness'. The theory here is that you will drink Herbalife Prolessa Duo, and then not be compelled to eat. It's not rocket science. But I'll give it to Herbalife. They HAVE nailed that part of the formula down pat. You DO feel full after drinking something with Prolessa Duo in it. But it just doesn't burn fat. 
Herbalife Prolessa Duo Packaging Grade: 7.7
Yeah, mean Allie is back. But did she really ever leave when it comes to packaging. I think not. Just ask any Rivalus product. Lol. But yeah. Herbalife, for all their talents and resources, still has not really figured out the packaging game at this point. It doesn't seem to be impeding their sales, I know that much. But for a company as big and rich in resources as Herbalife, I'm of the opinion that they should be able to come up with something, well, sexier than this. It's a boring white jar, with a boring Herbalife logo reversed out from a boring green strip along the top. There's a boring 'blade of grass' graphic slapped along the right side of the jar, and that's literally it, graphically-speaking. Sure, they know how to arrange their text in a pleasing way. Who cares. I want emotion. I want something that you look at and just want it in you immediately, that's what she said. Lol. I guess that means I'm getting tired. So you get the drift. Prolessa Duo has lousy packaging. 
Herbalife Prolessa Duo Review Summary
Herbalife Prolessa Duo Performance Grade: 7.8

Herbalife Prolessa Duo Formula Grade: 8.0

Herbalife Prolessa Duo Packaging Grade: 7.7

Herbalife Prolessa Duo Value Score: 6.8
This is my second Herbalife Review, and I can confidently say that I am as equally underwhelmed with this fat loss supplement as I was with their Formula 1 Protein Powder. Prolessa Duo costs $80 for just 30 servings which is LUDICROUS. Just ludicrous. If you need something to make you feel full just eat some veggies. Prolessa Duo is a waste of money. 
Herbalife Prolessa Duo Final Review Score: 7.1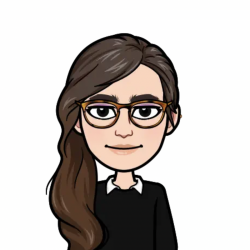 Latest posts by Allie Lewis
(see all)