Okay so I have an awesome new review for you today and it is on the brand new IdealFit IdealLean Protein Bars! In this Idealfit bar review I'm going to tell you ALL about the latest protein bars to hit my Instagram feed. I got them as a little 'pre valentine's day' gift from my BF (isn't he a sweetie), and of course I set about instantly arranging my thoughts for your enjoyment. In this comprehensive review I'll do a few things. As with ALL my reviews, I'll focus a great deal on the flavor. After all, the taste is king with these bars. They all tend to have similar macros and nutritional value (with the exception of a few truly poor ones like cough* soylent cough*) LOl. But yeah I'll talk flavors, ingredients, and of course packaging in this my FIRST protein bar review of the new year. Let's get this Idealfit bar review unwrapped, shall we?
Yes we shall! They shouted, as the bars flew into the crowd. I'm picturing my woman crush, Karina Elle, the Idealfit spokesmodel, tossing IdealLen bars triumphantly from atop a parade float, covered in the pink and black colors of the mighty IdealFit brand. Ugh I'm so weird. I know. But seriously I could see that happening some day. Idealfit seems to be ALL the rage these days when it comes to women's sports nutrition. It's like they are the Fitmiss, with sightly better products. I've tried their IdealLean pre workout, IdealLean protein powder, and BCAAs to this point, and had, well, mixed reviews of those. I'm a fan of their formulations for the most part, but have found the Idealfit line to be a little lacking in the flavor department. So. Did the same trend hold true with their IdealLean Protein bars for women? Let's find out…
What's the Best Flavor of IdealLean Protein Bars? 
Great question. And I've got a great answer, as always. With these protein bars, the top flavor is without a doubt the cookies and cream. I found this flavor to be the ONLY one that had a flavor profile that my taste buds actually wanted to eat again. And I know that sounds harsh. But let me tell you. After my first bite of the chocolate chunk IdealFit IdealLean Protein Bars, I was NOT looking forward to the other two flavors, or even finishing that first one. 
My biggest gripe with these bars are two things. So I guess that would make them 'gripes' plural. 
Texture: The first thing you need to really nail with protein bars, in my opinion, is texture. And unfortunately for us, IdealLean really did not. These bars seem to go the Quest bar route of having one sort of chalky-clay-y texture, but with a real lack of those big chunks that you love in your quest bars. The chocolate chunk KIND OF has some texture, but it's not NEARLY enough. The chocolate mint and cookies and cream are almost totally devoid.
AFTERTASTE: I get that IdealLean wants to be all fancy dancy and 'clean' with using stevia and monkfruit and dish soap and erythritol or whatever else they put in here to sweeten…but holy heck the aftertaste is gnarly. It's that sort of sweetener that you get to an extent with some bites of Halo Top ice cream that just sort of stick in the back of your throat. It's horrible and you get it almost every bit with these.But getting back to the actual flavors- here are my notes on each. Starting with my favorite flavor of IdealLean protein bar:
Cookies 'n Cream:

Like I said- this is the only flavor of IdealLean that you would consider re-purchasing, and that's if you were totally clue-less as to what other options are out there. Because there are probably ten different bars I can name off the top of my head with my eyes closed that I'd rather eat than IdealFit IdealLean Protein Bars. Like those sweet and salty SOURCE Bars that I had a few weeks ago. But yeah the cookies 'n cream has decent flavor. The texture isn't great but you can at least tell it's cookies 'n cream flavored. 

Chocolate Chunk

: The second best flavor of the IdealLean bars is the chocolate chunk. This flavor I guess is also ADEQUATE, but again, nothing you would ever buy twice. It is a flavor dominated by the taste of stevia, with not nearly enough cocoa flavor. Not very good, but edible I suppose. 

Mint Chocolate:

The worst flavor of the IdealFit IdealLean Protein Bars is the mint chocolate, which is ironic because it was the one I've seen on my newsfeed most often. It is not good at all. The texture is bad, the flavor is way too much mint and not enough chocolate, and there also seems to be a lack of sweetness overall that makes you feel like you are just eating a lump of clay. 
The common theme with these IdealLean bars is that the texture is poor, and the flavors are average and meek. Not a particularly impressive foray into the bar scene in my opinion. 
Are IdealLean Bars Good For You? 
So that's my headline to open the conversation about the nutrition facts. And this is the part where I'm going to be a little different in my thinking than most. Some folks will look at these bars and say "oh they're so clean and delicious and nutritious", and they'll keep telling themselves that and suffer through the brutal taste while the rest of us chow down on Lenny's and Larry's cookies. Which are delicious and terrible for you. But nobody cares how healthy they are. And that's my takeaway here. Sure the macros are fine. Over 20 grams of protein, lots of fiber, low sugar, yada yada. They are all like that. The protein sources are whey and soy…also standard. Although I bet there's like 11 grams of soy in here which is gross…what else…oh…lots of sugar alcohol so if you get a tiny stomachache like I did from this IdealLean bar it's because of both that combined with soy, which, did I mention is atrocious for you? Yeah. Hm. So. Formula and ingredients-wise, these really aren't all THAT great. You get a ton of soy, a ton of sugar alcohol, and a big hit of those isomalto-oligosaccharides…yeah I'm sure those are really natural and clean. I think it's made from used tires. C+ on nutritional value is the score for IdealFit IdealLean Protein Bars. 
IdealLean Bars Look Boring. 
Actually they don't look boring, they just look identical to Fitmiss bars, and also Shredz bars, two other sub-par, 'cookie-cutter' protein bar projects that were crapped out by big supplement companies. 
IdealFit IdealLean Protein Bar Summary
Flavor: C+
Formula: C+
Packaging: C+
Value: C+
Final Score: C+
Straight C+'s people. At least they are consistent! But no really. I think their pre workout is okay. There IdealLean BCAAs actually are a great product (not the best taste but a great product), but they missed on the protein bars. Most companies do so there's no shame. But yeah take a pass on IdealFit IdealLean Protein Bars. Way over-priced too.*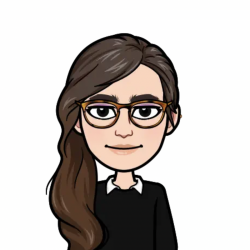 Latest posts by Allie Lewis
(see all)