Ok fine I'll do an IdealShape review. I can't say that this is the best meal replacement that I've ever tried, but there are some things to like about it. In this comprehensive review we'll talk about all of it. The good. The bad. And of course, the ugly. How's that for a bit of foreshadowing the packaging review section? Lol. To introduce you to the flow of this review- this is how it's going to go. The first thing I'm going to do is tell you about the flavor and what my thoughts are on the taste. The next thing I'm going to do is talk about the formulation. This is where we'll discuss everything from the macros to the form of protein used, all the way down to the sweetener. You can be assured that you will know literally everything you could ever want to know about Idealshape Idealshake Meal Replacement Shakes from this very detailed review. The best part about my reviews is that in addition to all this amazing information about the product in question, you'll also get some bonus insight. And it'll have nothing to do with protein shakes at all. Lol. So prepare for my unconventional and informal review style. Are you ready? I bet you are. Idealshape: prepare yourself for an Allison Lewis undressing!
Undressing. Now that's an interesting way to phrase a methodology of reviewing. There are probably more than a few brands out there (see my Isagenix review for example), that wish my review style was slightly less revealing than an undressing. But that's just how I roll. Should I really apologize for it? I don't think so. There are a few things that undressing a protein shake does. The main thing that it does, is take some of the guesswork out of the equation for you all who are awesome enough to find my awesome reviews. So why don't we cut straight to business with Idealshape Idealshake. I found these meal replacement shakes at the gym that I go to, when a super-fit girl took this handsome tub out of her gym bag. Eh. Speaking of handsome. Why don't we actually talk about packaging first. We'll do this Idealshake review backwards. The fun way. 
Idealshape Idealshake Packaging Review: 8.8
It's been so long since I found a product that actually made me feel good inside when I looked at it. I feel like the last few reviews I've done have been like this whole season of the Bachelor. No, I'm not bisexual but the chicks this season have just NOT been good! I'm telling you. The products haven't vibed with me the way that I thought they were going to. But Idealshake…when I saw it I just knew it was going to be a great product to review. This is a product that is bold. It just looks clean, crisp, and bold. The colors are saturated, bright, and warm. I go the chocolate flavor, and was instantly a fan of this protein supplement from the start. The brown is perfectly matched from lid to label- with lovely accents of blue that add just the right amount of 'flair to the appearance. Idealshape demonstrates a mastery of protein packaging with Idealshake. The big, bold flavor picture is a mouth-watering preview of things to come. I was so excited to rip the lid off my tub of Idealshake and mix up my first Idealshape shake. So. Packaging checks out. But before we talk taste, let's explore the backside. 
Idealshape Idealshake Formula Grade: 8.0
…of the label of course! The backside of the label! That's what I meant. Come on. You knew that. Let's talk about this backside. You get 30 servings in each container. In each one of those thirty servings (which is one scoop), you are getting exactly 100 calories. The calories breakdown like this: 
Fats: 3g
Sat Fat: 1g
Cholesterol: 20mg
Sodium: 220mg
Potassium: 220mg
Total Carbohydrate: 11g
Dietary Fiber: 5g
Sugars: 1g
Protein: 11g
Everything looks pretty good here until you get down to the last part there. Which just so happens to be the most important part there. The protein. You NEED protein to be higher than this. The protein content is like half of what I would expect from a protein shake. I know for me personally, a meal is not a meal with less than 22g of protein. That's why in my other meal replacement reviews I always give the ones with over 22g a good score on formula, and of course, products like Idealshape Idealshake with less than that don't fare quite as well.
From an ingredient standpoint, the things that are good with this product are actually the protein sources, and then the digestive enzyme blend. I'm not that crazy about the fact that there is sunflower oil creamer in here, nor am I too crazy about the fact that there is a bajillion different metals in here to get the vitamin content up. Just give me plain old food for my vitamins, please and thank you. But yeah. Idealshake uses Whey Protein Concentrate and Whey Protein Isolate are good, high quality sources. They just should've doubled the amount of these in the product. They did manage to make it taste pretty good though. 
Idealshape Idealshake Meal Replacement Flavor Grade: 9.0 
The best has been saved for last. That's what you could say about my effort level in the gym today, except the last never happened, and so the best never happened, and so my workout was actually terrible. I didn't even have to shower afterwards. I needed an extra scoop of Legion Pulse Pre Workout to power me through. But somedays you just don't have it. The point is that even though I didn't really deserve a post-workout shake, I still made up my mind to have on anyways. Because hey, you guys needed an amazing Ideashape Review. Who am I to get in the way of that? Exactly. 
I went with my standard procedure and recipe of 8 ounces of almond milk, a few ice cubes, and a good nice long blend in my Magic Bullet (best invention of all time). I found that this product tastes incredible from the first sip. Right of the bat you are hit with a wall of tasty sweetness that morphs into slightly bitter, but still creamy deliciousness. I wish I had a better way of describing this shake than that, but I suppose that will have to do. It starts sweet, turns a TINY bit bitter the way real dutch chocolate does, and then finished up nicely with a balance of sweet and creamy. The very last taste is that sort of filmy, dry, chocolate bitter that just begs you to take another sip. I'm going to give the Idealshape Meal Replacement shakes a 9.5 out of 10 on taste because they really are some of the better meal replacements that I've ever tried. One thing to keep in mind is that these shakes DO use artificial sweeteners to help with the taste, so that is always something to keep in the back of your mind. But I would totally love to try some of the other Idealshape flavors to see if they are equally as on point as the chocolate. So. Idealshape. Can you send me some? Thanks. Lol. 
Idealshape Idealshake Review Summary
Idealshape Idealshake Meal Replacement Packaging Grade: 8.8

Idealshape Idealshake Meal Replacement Formula Grade: 8.0

Idealshape Idealshake Meal Replacement Flavor Grade: 9.0

 

Idealshape Idealshake Protein Shake Value Grade: 7.8
The tough thing about Idealshape is really, for me, the protein to price ratio. For $50, and close to $2 per serving…I just HAVE to have more than 10 lousy grams of protein. Because that means an effective dosage for me becomes two scoops aka two servings, and then I'm well on my way to a $4 shake. That's just too much. Sigh. It's too bad because I do like this product. But for me, I don't see enough value in Idealshape Meal Replacement to recommend it to you.*
Idealshape Idealshake Meal Replacement Final Review Score: 8.2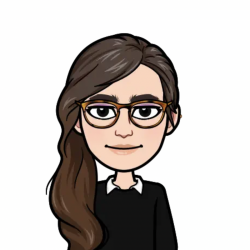 Latest posts by Allie Lewis
(see all)