Kura Be Alive Plant Based Wellness Powder Reviews are actually not that easy to find despite being a presence on Amazon in the vegan protein category. This brand has intrigued me for quite some time and I'm pretty pumped that I get to be the one to do a review for you. In this Kura Nutrition Review I'm going to do a few things that will help you get a GREAT read on their product. First, I'll tell you a little backstory about how I found this brand and how cool they are. Second I'll tell you which Kura flavors I tried and which I like best. Third, I'll go into the nutrition info and tell you EXACTLY what's in this vegan wellness powder. The last thing I'll go over is packaging before wrapping up with a a Kura Nutrition review summary. Let's do this.
Kura Nutrition is one of a whole slew of brands that are jumping into the vegan protein and wellness category along with the likes of YourSuper, Moon Juice, Tropeaka, Ora Organic, and all the other brands that I like to call 'crunchy granola' brands. 
These are the brands at the forefront of the vegan, well, let's call it what it is – a 'movement'. 
There are tons of brands that have come out with a vegan protein, just to have one in the lineup, but only a few have truly embraced everything about the vegan lifestyle like the brands I mentioned above. I was excited to see if Kura Nutrition is going to insert themselves into that conversation of best vegan brand. 
To find out, let's start diving into this product and see what it's all about. And actually. Since this protein is so good looking, why don't we start from the outside. 
Kura Nutrition Protein Looks Fabulous.
Yes. It really, really does. In fact, I might go as far as to say that this is my favorite protein packaging on the market today as far as branding is concerned. It is just gorgeous! I love it in every way. The kraft brown paper label is authentic, and raw. The sustainable packaging echoes the brands core values. The copy-writing is crisp and on the mark. The graphics ring true. It's just brilliant. Simply brilliant. Let's see if the product within is equally as thoughtfully crafted. 
Kura Nutrition Ingredients Rock. 
The packaging doesn't really matter if the product inside stinks. But let me tell you- this product is freakin. AWESOME. It's not often you find a product that looks as good on the exterior as it is on the inside but this one really is. Kura Nutrition Be Alive protein features a protein core of sunflower, pea, and pumpkin proteins. 
I am like, SUPER into pumpkin protein these days. It has a slightly different amino acid profile from the old standard, which is great. This protein has some really great additions on top of the protein that make it an awesome choice for vegans. I'll explain that more in a second but let me list out the main ingredients in Kura Vegan Wellness powder and then I'll discuss it a bit more: 
Kura Be Alive Ingredients: 
Organic Yellow Pea Protein 
Organic Sunflower Protein 
Organic Pumpkin Seed Protein
Acaci Fiber
Dutched Cocoa 
Grape Seed Extract
Kiwi Fruit Skin Extract
Monkfruit Extract
Vitamins*
NOTES: So you will notice a few things here. The first is that Kura, again, uses some really good, quality protein sources. You have pea protein. You have sunflower protein. You have pumpkin seed protein. You have Yellow Pea protein of course. But I LOVE the products that show their formulating intelligence by using multiple sources of protein. 
The other thing I do like so much here is that Kura Nutrition includes some superfoods and vitamins. Grape seed extract is a cool inclusion, and one that you don't see very often in these types of products. It is a popular antioxidant, particularly the proanthocyanidins, which help reduce blood pressure and can prevent illness. 
Like I said, Kura Nutrition also includes this whole slew of vitamins. I will say that the vitamins are not natural, so you have ingredients like methylcobalamin, which is a synthetic b-vitamin. 
I'm just not SURE if I like the premise of getting my nutrients from vitamins that might not quite be natural. I just don't know if that is truly healthy. I know there are some ways to get naturally sourced vitamins into these types of products and I guess in a perfect world Kura would have used some of those. But maybe that is not realistic. 
It's a small complaint. I do think that this product is awesome even with the synthetic vitamins. Let me tell you about some of the FLAVORS that Kura Be Alive Wellness Powder comes in. 
What is the Best Flavor of Kura Nutrition Protein? 
Shoot. I gotta stop calling it just 'protein'. Lol. The Kura folks are adament that their product is not a protein but a wellness powder. So. What is the best flavor of this 'wellness' powder? Let's have a look: 
Fortunately, I was able to try all THREE flavors of the Kura Be Alive Vegan Wellness Powder. I started with the vanilla, then sampled the chai spice. The last flavor I tried was the chocolate sea salt. Let me tell you my initial thoughts on each and then I'll tell you which was my 'fave. (I think you'll be able to tell reading the walkthroughs of each Lol). 
Vanilla: The vanilla Kura flavor had some really nice flavors. I will say that it tasted very much in line with what I expected. After yesterday's MyProtein MyVegan Blend review, Kura had very small shoes to fill. Like. Little penguin shows. Lol. But Kura stepped right over that low bar and actually has GOOD flavors. I was shocked. I was not expecting this wellness powder to taste this good. It was smooth. It was sweet, but not overly sweet. Not many off-notes to speak of. Definitely some pea flavors coming through, but a marvelous start, truly. 
Chai Spice: Sometimes these chai flavors are really hard to dial-in, but Kura has done as good a job as any. The chai spices are evident, maybe even too much so. I get a LOT of clove and that does make it one of those flavors that you have to drink slowly. (I will say I am NOT a through-and-through chai lover so that plays into account here). I think this flavor had equally as good texture, and had maybe just a touch more sweetness. I don't think I would pick this flavor out of the three to get a full tub. 
Sea Salt Chocolate: This flavor has a LOT going for it. It has fantastic chocolate flavors that come across the palette nicely. There are no off-notes. It lacks as much sweetness as I would have liked, but it's an excellent approach to the chocolate flavor. 
In summary, I would actually have to say that the vanilla is the best flavor of Kura Nutrition Vegan Wellness Powder. It has the deepest real FLAVOR, which I was not expecting, but it's true. The vanilla is the way to go. And that's it folks! Let's wrap this freakin' awesome review up. 
Kura Nutrition Review Summary
– Kura Nutrition is a super chic new wellness powder company that draws inspiration from New Zealand and New Hampshire, USA. I love their vibes and vision 
– Kura's Be Alive Vegan Wellness Powder is chalk full of three varied vegan proteins alongside superfoods and vitamins. It's a very thoughtful formulation with no artificial ingredients 
– Kura's three flavors all have nice texture, and the vanilla is my favorite
– Kura Features absolutely brilliant packaging that elevates the brand tremendously
Kura Nutrition has cooked up a TRUE winner in Be Alive. They have captured effortlessly the vibe that so few have been able to- one of healthy, natural, pure-intent. I am extremely impressed with their Be Alive product- especially at the fair price points that they are offered at. I'm firmly on Team Kura and I can't wait to try more of their stuff now!*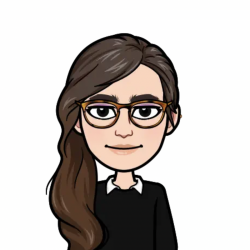 Latest posts by Allie Lewis
(see all)