How ironic I feel like I just reviewed Level-1 Protein from 1st Phorm but it turns out I did not. That was actually the Level Thrive protein that I reviewed the other day. But no. Today, we're going to go on a little bit of a 1st Phorm binge and review their popular protein today, and then their new pre workout later this week. This is a brand that I've been a fan on since I first tried their 1st Phorm Bliss fat burner about one year ago, and I'm pretty pumped to talk a little bit more about them. In this 1st Phorm Level-1 Protein review, I'll talk about the taste, the formulation, and even the packaging (which I'm quite partial to!). My aim is to give you all sort of info about the product and I think that will help you decide if it's right for you. I'll do my best to keep things light and fun- this isn't a research paper or a stuffy subject, this is my blog people! So you're going to hear about a lot more than just 1st Phorm Protein as well- be forewarned. Let's begin.
1st Phorm is one of those companies that has been built the right way. You can tell just in the way they handle their customer service, their social media interaction- literally everything. I love the little things they do to create this super cool black and blue supplement brand. Heck I might even try and join their whole Legion of Boom thing! I usually could care less about interacting with these brands because frankly I don't trust them or much less want to attach my name to them- but there is just something about the 1st Phorm way that makes you want to get out there and embrace it. And I must say my experience with 1st Phorm Level 1 has contributed to that desire. This protein is on point and I think it has a very real chance of poking it's head into the proverbial door that is the BPW Top Ten Best Protein Powders list. Let me start by praising the flavor of this protein supplement.
1st Phorm Level-1 Protein Flavor Grade: 9.0
Very few companies can pull an 'A' out of me when it comes to taste. Even fewer manage to get high marks on both taste AND packaging, but 1st Phorm is doing both with their protein supplement called Level 1. This protein is available in five different flavors:
Chocolate

Strawberry Milkshake

Mocha

Vanilla Ice Cream

Ice Cream Sandwich
Sitting here now on their website I am KICKING myself because I did not even NOTICE that last little flavor at the bottom, as I must have overlooked it when I made my order. This protein comes in ICE CREAM SANDWICH? Who even knew that was physically possible to make. Next time I will get that one for certain, but the flavor I dd end up trying, being the basic bitch that I am, was the Vanilla Ice Cream. I really want to try all flavors of Level-1 so I can tell which the best flavor of Level 1 protein is.
I found this flavor to be on point across all criteria you judge your protein shakes on. The consistency is spectacular- even mixing in your shaker, you never run into any sort of clumping issues with Level 1 Protein by 1st Phorm Athletics. And then you have the taste.
It's like a wall of flavor jumps out the shaker and smacks you across the lips. I know. It's a fantastical visual that I'm creating for you- but you really can FEEL this taste. It's so intense that my only knock on it might be that if you aren't in the right mood it could come off as being 'too much' – but I am really quite fond of the intensity. It's very sweet, and not just 'dumb' sweet- it's super-vanilla-y. If that's a word. It's def. not. But yeah I love the vanilla flavor of 1st Phorm Level 1 Vanilla Ice Cream dearly. The only thing about this protein that isn't 'know your socks off' good is the formulation- but it's not bad by any means.
1st Phorm Level-1 Protein Formula Grade: 8.4
I'm going to talk plenty about the label but at the same time I don't want to breeze through 1st Phorm Level 1 protein from a formulation standpoint. It's easy to do sometimes when so many of these products seem to be quite similar from a formulation standpoint- and this one definitely seems to suffer from a slight case of 'protein boringness' when it comes to the formula. But really at the end of the day, how can you make the formulation THAT different. Here are the macros:
Calories: 138.5
Calories from Fat: 22.5
Total Fat: 2.5g
Saturated Fat: 1.5
Cholesterol: 60mg
Sodium: 130mg
Total Carbohydrate: 5g
Dietary Fiber: 1g
Sugars: 2g
Protein: 24g
I don't have an issue with the macros here. Are the saturated fats and sugars a tad on the high side in First Phorm Level-1? Yeah sure maybe. Same with the sodium? Yeah sure. I'll concede they're a little bit high. But I'm not going to lose sleep about 1.5g of anything. Or 2g of sugar. Whatever. It's fine. Is it really worse than the 6 glasses of wine that I drank on Saturday night? I doubt it. Or was it seven? Anyways. The macros check out fine- 24 grams of protein is a good round number too.
The ingredients in Level-1 protein shake are a little more numerous when it comes to different things added on top of the protein sources themselves- so in that sense it's a bit more of franken-protein than something more basic like Clutch Bodyshop Protein or something like that. Here are all the ingredients:
Cross-Flow Micro-Filtrated Whey Protein Isolate, Low Temperature Micro-Filtrated Whey Protein Concentrate (providing Di-Peptides, Tri-Peptides, Oligo-Peptides and Poly-Peptides), Low Temperature Processed Milk Protein Concentrate, Pure Egg Whites, Sodium Caseinate] Cocoa, Nonfat Dry Milk, Non-Dairy Creamer, Modified Food Starch (derived from tapioca), Natural and Artificial Flavor, Cellulose Gum, Xanthan Gum, Salt, Sucralose, Acesulfame Potassium
So the protein sources are fine- you have whey isolate, whey concentrate, and then some milk concentrate and egg white on top of that. You're getting a nice vafiety of fast and slow-digesting elements to 1st Phorm Level 1 that you don't get in all protein shakes. What I'm not crazy about is alllll the stuff they added EXTRA. But I have the feeling that if they didn't, they would've really sacrificed on the taste, which nobody likes. So. I'm ok with this stuff. Acesulfame Potassium is probably my least favorite of all though. It would've been nice if Level-1 Protein did not include that artificial sweetener in their Level 1 Protein. Let's get back on the positive side though- 1st Phorm Level 1 packaging is really stunning.
1st Phorm Level-1 Protein Packaging Grade: 9.4
Mad props. That's what I give 1st Phorm on their packaging in this 1st Phorm Level One Protein review. "But Allie it's so aggro-looking". I dsagree. Is it serious-looking? Absolutely. Do you really want your protein powder looking like one of those absolutely ridiculous skinny booty Tea Teatox products, or whatever the heck they are? No. You don't. I hate those products. Give me 1st Phorm packaging any day. I love the shade of blue / teal that 1st Phorm uses almost more than I love anything else in the entire world. Ok I'm being dramatic. But look at this? It's lovely design. The eye is naturally drawn straight to the words 'LEVEL-1', which is an absolutely brilliant, bold, attention-grabbing block font with a thin white stroke to make it pop even more. Additional information is aligned strategically on either side of the product name. The 1st Phorm logo is even cool. It's a bold statement of victory and of solitude at the same time. It symbolizes empowerment in my opinion, and is an exemplary instance of good design. Really a top-shelf job goes to 1st Phorm on this individual packaging and really across the board on their brand language.
1st Phorm Level-1 Protein Review Summary:
1st Phorm Level-1 Protein Flavor Grade: 9.0

1st Phorm Level-1 Protein Formula Grade: 8.4

1st Phorm Level-1 Protein Packaging Grade: 9.4

1st Phorm Level-1 Protein Value Grade: 9.4
Level 1 is by no means the cheapest protein on the market. Truth be told none of the 1st Phorm products are cheap. But as you know from almost EVERY review I've done where the product gets a high-mark…you have to PAY to PLAY. You want the BEST? You're going to pay a premium for it. I have no problem with paying the $50 for my tub of 1st Phorm Level-1. It's a quality protein product that you'll probably find in our top ten protein powders of 2017 come January.*
1st Phorm Level-1 Protein Final Review Score: 9.4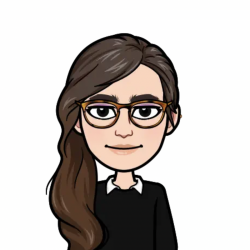 Latest posts by Allie Lewis
(see all)