Pro Jym is the protein powder from Jym Stoppani that I can't even believe that I haven't reviewed until now. Jim* Stoppani is the mastermind behind such wonderful supplements like Pre-Jym and Shred Jym, BOTH of which I'm quite fond of. I had equally high hope coming into this Pro Jym review, and to be totally honest, I was not disappointed in the least. Jim never seems to let me down! So in this Pro Jym review, I will tell you all there is to know about this protein powder. We'll go over the flavors, the formula, and of course, the packaging to find out if Dr. Stoppanis protein is up to par with the rest of his supplements. So, as Mister Jim would say- grab a cup of coffee (or actually he would just pop straight caffeine pills, and let's get cranking on this Jym Pro Jym review!
I actually will not be taking my own advice with the caffeine this evening. Because unlike Jim Stoppani, I'm not a caffeine addict. Right? No. You're right. You're not addicted to caffeine. Definitely NOT addicted, Allie. Lol. As you can tell from my NINETY NINE pre workout reviews and nearly a hundred fat burner reviews as well, I'm definitely not addicted. But Jim is. If you've watched his youtube videos and such, he is totally 100% hooked on the stims. It's like, wild. He'll legit take four caffeine pills straight to the face just because. He'll claim it's for fat burning but really I think he's somewhere between a genius and a psychopath. Either way, he makes some great tasting protein powder!
What is the Best Flavor of Pro Jym Protein? 
I think I have to make a list for you. I had the absolute pleasure of tasting five different flavors of Pro Jym (that's right, I have the hookups!), so I can speak pretty confidently to each flavor. Let's start with the worst and move our way to the top. That's what she said. Lol. Oh boy. Must be late. Keep it together, Allie! 
The worst of the five flavors of Pro Jym protein was the s'mores. I know it sounds like I can't possibly be right. But if you try it, you'll see what I mean. The whole flavor just tasted like Aunt Jemimah's maple syrup to me. I can't explain it any better than that. 
The second worst, (or I suppose fourth best?) flavor of Pro Jym was the cookies and cream! I use the exclamation because, again, what the heck! How could cookies 'n cream not crack the top three? It's simple. This flavor, while much more drinkable than the s'more, was overwhelming after-taste of artificial sweetener. 
The vanilla flavor is my pick for third place when it comes to the best flavor of Jim Stoppani's Pro Jym protein. The vanilla was nicely balanced. Not too sweet, but just right. It didn't rock my world like the top flavor though. 
The best flavor of Pro Jym Protein is the chocolate cookie crunch. I was expecting a basic chocolate flavor, but what I got instead was a very unique sort of experience. The chocolate was not overpowering, and had a unique sort of complexity that I couldn't put my finger on, but it was actually like a sugar cookie, if that makes any sense. It is so, so good. If you're going to buy some Jym Supplement Science Pro Jym protein, you HAVE TO get the chocolate cookie crunch. 
Pro Jym Formula Grade: 9.4
As you would expect, and probably do expect from Jym at this point, the best part of these products are the formulas. After all, the formulator IS an MD. You don't find that very often in the supplement industry! Let's look at the macros first to see what we're dealing with in terms of calories and whatnot: 
Calories: 160
Total Fat: 3.5g
Sat Fat: 0.5g
Cholesterol: 5mg 
Total Carbohydrate: 7g
Dietary Fiber: 1g
Sugars: 2g
Protein: 24g
Calcium: 400mg
Sodium: 70mg
Potassium: 300mg
So these are really solid macros. The only things that are notable here are that the calories are just a TAD higher than you usually get in some of the more simple protein powders like Clutch Bodyshop, or something of that nature- one of those just 'raw' whey proteins. Progenex protein is like that as well. The only other thing to call out is the 2 grams of sugar per serving, which, I personally don't have issue with, but some folks do. 
The ingredient list is quite long, but most of it is just flavoring and texturing ingredients. There really isn't ALL that much going on when it comes to the active proteins though. Similar to Trutein, Pro Jym is a blend of many different source: micellar casein, whey protein isolate, milk protein isolate, and egg albumen. This gives a variety of digestion speeds to keep you fueled up longer. I really can't add much more color than Jym himself. I usually take the man's word when it comes to formulation, so that's exactly what I'm going to do. Listen to the doc! Let's talk packaging really quickly. 
Pro Jym Packaging Review Grade: 8.4
The good doctor knows how to formulate, we'll give him that. But when it comes to the packaging, well, Jym has just never really tickled my feathers. Is that even a word? I don't think it is. But let's just pretend that it is. The Jym Supplement Science branding seems like somewhat of an afterthought in my opinion. There are things that Jym does well, specifically make great products themselves, but his eye for design needs to be torn out and replaced. Whoa. That's a little dark Allie. But not really. The black with the little gray polka dots and the ugly green accents is just not the look that I would have gone with. But guess what? It really doesn't matter in the case of Jim Stoppani's line. His products are so good that the outer appearance is just not going to have an impact on his customers. I think if I were Jym I would mix in just a LITTLE more colors, but of course I'm a girl so I would make it rainbow colors if I could. He doesn't have to make it look pretty because he knows that Pro Jym INSIDE is what counts. So. Whatever. I still love Pro Jym chocolate cookie!
Pro Jym Review Summary
Pro Jym Packaging Flavor Grade: 8.4

Pro Jym Packaging Formula Grade: 8.4

Pro Jym Packaging Grade: 8.4

Pro Jym Value Grade: 8.8
Jym protein not only tastes great, but it's quite reasonably priced when you consider how high standard the formulation is. I think the price per serving is more than fair. And since it tastes so good on top of that, what more is there to say? Pro Jym is just awesome!*
Pro Jym Final Review Scrore: 9.1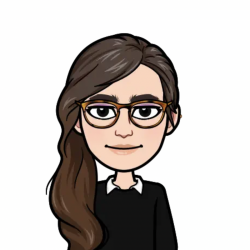 Latest posts by Allie Lewis
(see all)