Today I'm going to do a little Shred Jym review for you. In my Shred Jym review, we'll discuss all sorts of things. The first thing we are going to talk about is the pure effectiveness of the product. I mean my goal is to give you a sense of if this product works or not. I think you'll find that the product is indeed quite effective and will help you meet your fat loss goal. Jym is one of the foremost health and nutrition experts in the entire world, so I think that has alot to do with how effective the product is. Once we cover off on the effects of Shred Jym, we'll discuss the ingredient deck so that you can have a better understanding of what actually goes into this fat burner. Towards the end of the Shred Jym review we'll give the label a good going-over (nice-verb). We'll close with a value assessment and final score. So without much further ado, here it is. My official Shred Jym fat burner review.
Jym is one of my favorite 'fitfluencers' because not only is he incredibly knowledgable, but he is also very very accessible. He maintains a very up to date and informative blog. He consistently posts youtube videos, instagram posts, and bits of knowledge on other social media channels. He has a weekly podcast. Heck he even does google hangouts and answers ad-hoc questions from the masses! I really don't know if Jym Stoppani sleeps. He definitely doesn't. But neither do I. Lol. But seriously I have become a true fan of this guy because on top of everything, he has without a doubt helped me achieve some of my own personal goals. His 'Shred Jym' program (on bodybuilding.com) has actually worked wonders for my physique- and I've only been doing it for like two weeks! I'm going to do my first ever 'workout program' review on this program to give you a better understanding of how good it is. Speaking of workout program reviews- look for this to become a more significant part of the BPW. I'm excited to start sharing some of my own workout experiences with you all! But let's get back on track with Shred Jym. We might as well start with the most important aspect of Shred Jym- does Shred Jym work?
Shred Jym Review Performance Grade: 9.0
It should really come as no surprise that someone as smart as Jym Stoppani creates some of the most effective and well though-out formulations on the market today. His Pre-Jym pre workout is still my absolute 'go-to' when I'm in the weight-room and need something to get me going. The sparknotes of my Pre-Jym review are basically that it tastes amazing and makes you strong as an ox. Enough said.
But with Shred Jym- I really was looking for a different effect. As you know I'm coming towards the end of my Summer 'cut' phase when I really try and tone and define my physique. After taking Shred Jym for a few weeks, I can safely say that this fat burner does quite a nice job of both. I think that alot of the effects that I got from Shred Jym can be attributed to the intense six weeks to cut program that Jym has me on, but I totally think that the Shred Jym pills have accelerated the changes that I've been seeing.
So what are these changes? What benefits has Shred Jym brought to my body? Well first of all, I think that OVERALL my body is just sort of 'drier' looking. Some of these products have certain ingredients that pull alot of water out of the body. That doesn't seem to be the case looking at the supplement facts of Shred Jym- but then again I don't pretend to know absolutely everything about the functions of these ingredients! But getting back to what I've personally seen in the mirror- my abs just have better overall muscle quality and definition. There's like, less 'loose' skin just flying around over the top of everything. (you know what I mean?). That's an impact that I see not only in my abs but also in my lower back and glutes. Easily my favorite aspect of the product so far.
The other impact that I've noticed is pretty simple and it's that Shred Jym really gives you quite the boost of energy. I take it twice a day and have found that I definitely do NOT need my coffee when I'm on it. "Yikes- is it even safe for women?", you ask. Well, according to Jym Stoppani, Shred Jym IS safe for women to take. So I trust his judgement call on this. He is also a very big fan of caffeine so I don't think the thought really crosses his mind that all the caffeine might not be good for you. But I think caffeine is a judgement call that everyone has to make on their own. I guess this would bring me to the only Shred Jym side effect that I've found: 
Shred Jym Side Effects: 
The one and only side effect of Shred Jym that I found was that you can't sleep if you take it too close to bed time. I know. You think I'm pretty dumb for taking it that close to bedtime. But here's the thing: I DIDN'T MEAN TO. LOL. Yeah you heard me right. I meant to take my ZMA caps before bed and was on the phone with my mom and wasn't paying attention so I accidentally took two Shred Jym capsules. Thankfully it wasn't the four or I would've been up all night! But needless to say you don't want to be taking Shred Jym before bed. That's the only Shred Jym side effect. 
Shred Jym Review Ingredients Grade: 9.5
It's difficult for me to give Dr. Stoppani's formulas anything less that an 'A'. After all- he's a doctor, and I most certainly am not. So he knows how to formulate an effective fat burner. That's why this product has worked in a relatively short amount of time for me- because it was actually formulated by someone who has a background in sports medicine. I think many fat burners are formulated by marketing companies and that's why they don't work as well. Here are the key ingredients in Shred Jym fat burner:
Acetyl-L-Carnitine HCI

Green Tea Leaf Extract

Caffeine

Cayenne Pepper Fruit Extract

Synephrine
As you can see it's a relatively basic formula- but I can tell you it's highly effective. Stoppani recommends taking four capsules at a time, so what you sacrifice in diversity and number of ingredients- you more than make up for because you are getting an actual effective dose of each of the ingredients. Of the list above, I think my favorites are the Synephrine (because it gives you some awesome energy in concert with the caffeine), and also the Cayenne Pepper, which I've always had really good fat loss results with. So as we expected, the formula is stellar. But how is the labeling?
Shred Jym Packaging Grade: 8.0
Jym supplements are lot of things- but good-looking isn't really one of them. Shred Jym packaging is obviously alot like the Pre-Jym where it is a basic black color scheme with white, silver, and yellow accents. It's a very basic, very masculine appearance, that in my opinion is a little dated looking. The hexagonal sort of pattern is just tired and overused in the supplement industry these days, and I sort of wish Jym would go to such lengths to differentiate his packaging as he does with his formulas themselves. I didn't score this design lower because there ARE a few things RIGHT with it. His brand name is properly draped across the front of the jar so that you have no doubt who makes this fat burner. The product benefits are also clearly identified just below. From a 'textbook' design standpoint- it's not all that bad overall. But it's just missing the 'wow' factor for me that prohibits any sort of emotional connection. Refresh the look, Jym, and you've got a perfect product IMO.
Shred Jym Review Summary: 
Shred Jym Review Performance Grade: 9.0

Shred Jym Review Ingredients Grade: 9.5

Shred Jym Packaging Grade: 8.0

Shred Jym Value Grade: 10
At just over $0.50 per serving, Shred Jym is one of great bargains in the fat burner category today. It doesn't have some of the 'bells and whistles' like the 'designer' brands do. But what it does have is a beautifully simple formula that is effective at burning fat, fast. I highly recommend it.*
Shred Jym Final Review Score:  9.4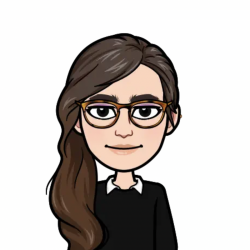 Latest posts by Allie Lewis
(see all)