Cookies cookies are so fun that's why I'm doing a Quest Cookie review for everyONE! That's right. Quest has finally churned out their protein cookie company, and I'm here to give you my thoughts on every single flavor. In this review you'll find out if the Quest cookies TASTE any good, you'll find out EXACTLY what is in them, and you'll also get my professional opinion on whether or not Quest cookies are as good, or even BETTER than the Lenny & Larry's cookies. So if you're ready for some real cookie greatness, let's buckle up our seatbelt and talk about these new Quest Protein Cookies.
Quest protein cookie reviews are literally so hard to find right now just because they came out like two weeks ago. So they are so new that most folks haven't tried them yet. But I'm here to tell you that these protein cookies are finally going to be thrust into the BPW spotlight because I've now had the chance to try all FOUR flavors of Quest protein cookies. I can now tell you exactly what I think of each flavor and even how I would rank them 1-4. Oh. Yeah. There are four flavors. And you know what let's actually talk about taste right away. I think you do need to know that first and foremost. Who knows maybe you just want to know what's the best flavor of Quest protein cookies and you're trying to get out of here. Let's dive in.
What's the Best Flavor of Quest Cookies?
It sounds SO weird even typing 'Quest Cookies', doesn't it? I mean these are the kings, the originators of the protein bar essentially. And now we're talking about what types of cookies they make. That's craziness, isn't it? I know it is. But it's real. Quest Protein Cookies are a thing. But do they taste good? Let me tell you that right about now.
The BEST flavor of Quest protein cookies is, ta-dah, the DOUBLE chocolate chip!! I know. Bet you weren't expecting that. But let me tell you why. I'll describe it briefly. The double chocolate is, in my humblest of opinions, the best flavor of Quest Protein Cookies because it has more depth to it's flavor than any of the other cookies on the menu. I LOVE the fact that it has real, dark chocolate 'bite' to it that gives you the feeling they really wanted to make a double chocolate cookie that TASTES like a real cookie. Sometimes these protein cookies just taste like protein but not this Quest double chocolate. It's very very good.
The second best Quest Cookie flavor is probably the peanut butter. It was a little bit of a toss-up between the peanut butter and the regular chocolate chip, but I did find that the Peanut Butter had a better TEXTURE than the the regular chocolate chip. And I don't know what the deal was with my chocolate chip cookies but they did not have nearly enough chocolate chips in them. So if they had as many as my double chocolate maybe I would say the chocolate chip Quest Cookie is actually superior to Peanut Butter. But so far I'm keeping PB on top, in the second-place spot. I thought it was good and sweet, maybe a LITTLE bit too salty, but definitely a good, true, peanut butter taste.
The third best flavor of Quest Cookies is the regular chocolate chip. Again, I thought this flavor did lack a little bit due to it not having enough chocolate chips to begin with. But it was okay. My grandma actually tried one of these chocolate chip Quest cookies and really enjoyed it. So there's that. Lol.
The worst Quest Protein Cookie flavor is without a doubt the oatmeal raisin. This flavor, similar actually to the Oatmega cookie, just really tasted the most like protein powder to me. It lacked the sort of intense chocolate or peanut butter flavors that made me so enamored by the first three Quest cookie flavors that I tried. I think they should've added much more spice to give them a more realistic taste. In the lack of the right amount of spice, this flavor of Quest cookie fell flat. It wasn't my favorite. So. I think they really need to improve this oatmeal raisin cookie to bring consistency to their menu. I do love this flavor for cookies, I just wish Quest had done theirs a little better. Ok. So flavor-wise, it goes double chocolate, peanut butter, reg. chocolate chip, and oatmeal raisin last. But I AM going to give Quest cookies a 9/10 average flavor grade, which puts them right on par with Lenny & Larry's. Speaking of such things, why don't I tell you briefly whether I like Quest Cookies or Lenny & Larry's cookies better.
Are Quest Cookies Good for You?
Before we can discuss the big matchup, we should actually probably look at the macros and ingredients of Quest cookies first.
On first glance, Quest cookies appear to be rather healthy. But there is a catch. Let's look at the top-level macros and then dig into them:
Per Cookie
Calories: 250
Calories from Fat: 150
Total Fat: 17g
Saturated Fat: 8g
Trans Fat: 0g
Cholesterol 15mg
Sodium: 240mg
Total Carbohydrate: 18g
Dietary Fiber: 12g
Sugars: 2g
Erythritol: 4g
Protein: 15g
Alright. Well. That's not all so bad, right? 250 calories. You can mange that. That's like one glass of wine. Only 2 grams of sugar. Okay that checks out fine. So far so good. A pretty good hit of fiber, which is nothing new for the Quest products. I swear the toilets at Quest HQ must take a punishing with all the FIBER they put in their products. But some folks love fiber so that is fine I guess…Now. Things start to go wrong when we start talking about fat. Especially saturated fat. You should know something. Saturated fat used to be the devil. Long believed to be the cause of heart disease, saturated fats are still sometimes viewed very negatively. While the verdict is still out on exactly which is worse between sugar and saturated fat, I think a general rule of thumb is that you don't really want large quantities of either.
And that's where Quest Cookies raise a red flag. 8 grams of saturated fat. That's a lot guys. And it comes from none other than good old fashioned dairy butter cream. So. I don't know what to make of that. Is the low calorie count and low sugar count enough to make us ignore how much fat is in here? Not for me it isn't. But here is the full ingredients list in the Quest Protein Cookies:
Protein Blend (Milk Protein Isolate, Whey Protein Isolate), Peanut Butter, Soluble Corn Fiber, Palm Oil, Butter (Cream), Erythritol, Water, Calcium Caseinate, Peanuts, Natural Flavors. Contains less than 2% of the following: Sunflower Lecithin, Sea Salt, Baking Soda, Xanthan Gum, Steviol Glycosides (Stevia).
Overall it's not THAT bad, or that long of a list. Again, that butter is tough to get over. But a lot of the rest of it is fine. You'll notice they don't use any artificial flavors or sweeteners, which is good. I also like the protein in it because dairy protein is actually superior for muscle recovery. So. I'll give Quest an 8/10 on the formula. It's really okay except for using so much butter cream. So where does that leave us in the Quest vs. Lenny & Larry's debate?
Quest Cookies vs Lenny & Larry's Complete Cookies. Which is BETTER?
Here are the cliff notes. 
Calories: Quest. Lenny and Larry's cookies have almost 50% more calories per cookie than the Quest cookie. That makes Quest the easy victor when it comes to calories.
Overall Nutrition: Toss Up. Lenny's are Vegan. But way more sugar and way more calories. Quest has a ton of saturated fat from butter. Lenny's has virtually no fat but again all that sugar and calories. I personally would go with Quest. Maybe. Probably.
Flavor: Geez. This one is tricky. OLD Lenny's & Larry's Complete Cookies were like unbeatable. But that was before the controversy where they found out the old ones like didn't have any protein in them! So now you can literally taste a difference in the way Lenny & Larry's tastes. It's not as good. So. I might actually have to go with Quest on the flavor.
Quest Packaging Evaluation:
Quest Cookie packaging is just fine. I think the Oatmega cookies look a little bit better, but honestly these are alright. I think you have to give Quest credit where credit is due on packaging. They adopted a bit of a 'less is more' approach to their cookie packaging and let their cookie graphic speak for itself. With cookies I think you have to do it this way. The packaging of the Quest Cookies is primarily white, and bears a very large, detailed picture of the actual cookie on the outside of the packaging. Each flavor has a slightly unique color bar with information about the cookie macros, which, conveniently leaves out that huge amount of fat. But who can blame Quest Nutrition for not trumpeting it's worst feature. I mean. There's really not a ton to say otherwise about the Quest cookies. They look good. It's good clean packaging that I'm sure will lead to big time sales of Quest cookies. I'll give them an A- on packaging.
Quest Protein Cookie Review Summary
Flavor: A
Formula/Nutrition: B-
Packaging: A-
Value: A-
Final Score: A-
You knew when you heard Quest was making cookies that they would do a pretty good job. In fact an excellent job. Are they perfect? No. But as of right now I think Quest Protein Cookies are some of the best protein cookies around.*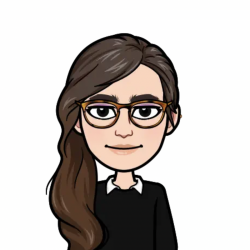 Latest posts by Allie Lewis
(see all)