I'm starting to see Recess CBD reviews come up in all kinds of places and it's pretty impressive to see how big of a splash the carbonated CBD-infused water is making. In my Recess CBD review I'm going to go a little more in-depth than most of these other, more topical articles you've probably been finding. Not only am I going to go super deep on describing EACH flavor but I'm going to tell you what the BEST FLAVOR of Recess CBD is, and which I recommend trying first before the rest. The other thing I'm going to do is talk a little bit about how it felt to drink Recess- basically I want to help you figure out 'does Recess CBD work?'. The answer might surprise you. The last thing I'll do is analyze the Recess CBD packaging before wrapping things up with a final Recess CBD review summary. So get excited because Math class is over and it's time to take a Recess drink review.
Recess, first of all, is the beneficiary of absolutely impressive branding. You guys know from reading my reviews that I get such a hearth-throb from solid branding. Recess CBD does not just have good branding, it has exceptional branding. Why don't we actually analyze the packaging and the can itself first and foremost before we dig a little deeper. 
Recess Branding is the Peanut Butter to My Jelly. 
Yes you read that correctly- I'm literally obsessing over Recess branding so hard that I compared it to peanut butter. That should tell you something because I LOVE peanut butter. 
But. I mean. Just LOOK at these cans. The muted colors. The minimalism. The beautiful typography. The simplicity. It's just. Ugh. I can't even! Not to mention that even though the design is so clean and simple- the back of the can still has these absolutely perfect little icons and descriptions showing exactly WHAT is in these drinks. More on those Recess CBD ingredients later but I wanted to call out that it's super helpful to have that visual and written description of what is going in your body aside from the required supplement facts. So that was pretty awesome to see. Overall I give Recess a 10/10 on branding because it just speaks my language so well. But looks are only part of the equation- let's start to get into some of the nitty-gritty…starting with TASTE. Does this pretty drink actually taste good? And what is the best flavor of Recess CBD anyways? 
What's the Best Flavor of Recess CBD? 
There are three flavors or Recess, and I had the pleasure of trying all three. Let me start with some overall findings that are consistent across the 3-flavor Recess menu and then get into some of my individual thoughts on each.
Recess CBD drink is actually a little bit stronger-tasting than I thought. BUT. Read on because they are not 'strong' in the traditional way you are probably thinking. If you have had any CBD products such as the tinctures..
NOTE: I've reviewed a few of the most popular CBD products including: 
Herbstrong – Full Review Here
Cured – Full Review Here
Onyx & Rose CBD) – Full Review Here
And those products of course have a VERY potent 'hemp' taste. The hemp taste to me is not usually my favorite. Those hemp-tasting products tend to really linger on the palette in a strong way. Not my favorite. But Recess actually doesn't taste that strongly of hemp/cbd. It DOES however, taste earthy and natural. Which isn't a bad thing, but just so you know that you aren't going to get kool-aid type flavors here. I can really taste the ginseng and the schisandra which give it a sort of 'herbal' flavor. As for sweetness, none of the three flavors are particularly sweet. They contain 5-6 grams of sugar, which add a very light sweetness but NOTHING like the teas and sodas we have  been used to drinking for the past 20 years. So. Yeah. All three Recess flavors have similar sweetness but let me describe each flavor profile and pick my favorite. 
Peach Ginger: The Peach Ginger flavor does have a nice peach flavor and a little zing from the ginger. It was my second favorite of the three. 
Pomegranate Hibiscus: I'm not a huge hibiscus gal so I didn't really like that flavor that much but it did have more of a 'bite' from the pomegranate that made it really dynamic and fun. 
Blackberry Chai: My favorite Recess flavor was this Blackberry Chai. The chai notes masked alot of the more herbal notes for me, and made it really enjoyable, especially since the blackberry flavor was still prominent and yummy to round it out. 
So. Which one is the best? As you can tell my favorite, and the best flavor of Recess CBD is the Blackberry Chai flavor, followed by the Peach Ginger. It was actually pretty close between blackberry and peach. So. Take that for what you will. Just get all three! 
Does Recess CBD Taste Good? 
Again- taste is SO subjective but I think that given the bitter nature of the ingredients in Recess- they did a fantastic job and really did make something that tastes quite good. 
Does Recess CBD 'Work'? 
Here's a tough question. CBD is a really difficult ingredient to analyze because it honestly is a lot like straight up THC-containing marijuana. It impacts everyone much differently! 
But here is how I felt when I took Recess CBD. It really did take a few minutes, even up to a full hour before I really felt like Recess CBD was 'doing something' in my body. But when it did seem to set in, I felt slightly more relaxed and found it easier to focus versus prior. I do get pretty bad ADD, so it was nice to have that feeling of being able to dial in and get something done and enter that sort of 'flow state' in which you are able to let the mind settle and be present. 
So from that perspective, Recess did 'work' for me, but despite what I just shared- I MUST note that it was a very subtle effect, and also not one that happens each time I drink Recess. Sometimes I drink it and I do not feel like it is doing much of anything. I think Recess and all CBD is super early in it's stages of what we know about it, and it's interesting to see how this whole thing plays out. Will Recess be as popular as Coca Cola within a few years? Time will tell. Let me break down the ingredients for you guys before we wrap up this Recess CBD review.
What Ingredients are in Recess CBD Drink? 
It's important with any CBD or THC-containing product to understand exactly what you're getting so I aim to share as much as I could dig up on the Recess ingredients. Which means mostly just what they gave me on the can. Lol. But it should be pretty reliable! Here is the full list of ingredients, with my notes below:
Recess CBD Ingredients: (Pomegranate Hibiscus Flavor)
Filtered Water, Pomegranate Juice Concentrate, Lemon Juice Concentrate, Organic Cane Sugar, Organic Hibiscus Flower, Organic Ginger, Organic Lemongrass, Organic Lemon Balm, Schisandra Powder, Ginseng Powder, L-theanine Powder, Full Spectrum Hemp Oil (10mg)
NOTES: As you can see, Recess is actually much more than a CBD product. It has some powerful botanicals working alongside that CBD to give a more dramatic relaxing effect. Look. You have hibiscus and lemon balm- two ingredients often used in relaxing/sleeping teas. Same with L-theanine. Schisandra and gingseng are common nootropics as well to boost mental alertness and energy. Of course then you have your full spectrum hemp extract as well. We actually see many of these brain-boosting ingredients in pre workouts and it is very interesting to see the cross-over into the slightly more mainstream CBD beverage world. Now for one final important ingredient-related question…
Does Recess CBD Drink Contain THC? 
I asked the folks at Recess directly if their Recess products contain THC and they did confirm that NO, Recess does NOT contain any THC. 
How many Calories are in Recess CBD? 
As far as the macros go- Recess is super low-calorie and contains just about 25 calories, attributed to those few grams of sugar. It fits in nicely with just about any diet as most of us have room for 25 calories. 
Sigh. And that's really it guys! There you have my full Recess CBD review. Let's summarize our findings and then put the ball into your hands…will you try Recess CBD after reading my thoughts? I hope so!
Recess CBD Review Summary 
– Recess is one of the trendy new CBD sparkling beverages on the market. It is lightly sweetened with real sugar and contains several other botanicals in addition to the Hemp 
– Recess comes in three creative flavors- Peach Ginger, Pomegranate Hibiscus, and Blackberry Chai. Blackberry chai is the best Recess flavor, followed by the Peach and then Pomegranate 
– Recess is a low-calorie beverage, containing just 25 calories and 5 grams of sugar
– Recess branding is superb and reflects an intimate understanding of Recess team of it's target demographic 
Recess comes in 8 packs for $40, or in a 6-can sampler for $30. The sampler is a great bet if you aren't sure which flavor you like best. As you can tell, and probably as you would expect, Recess CBD is rather expensive…but it's easily the top CBD beverage on the market today, and truly is, as they say on their website, an 'anecdote for modern times'. It often provides a subtle, but welcome feeling of relaxation, and has decent taste. It's the best CBD product that I have tried to date because it is more subtle. And drinking it is just more fun than a CBD tincture! Recess CBD gets a thumbs up from me.*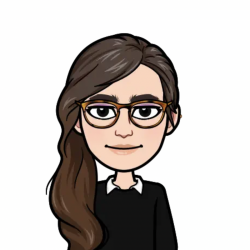 Latest posts by Allie Lewis
(see all)