Run Everything is one of my favorite new companies for a few reasons. One of them being they just don't really conform and play by the rules. In this Run Everything Labs Pro Protein Review, I'll talk all about their protein supplement and give you the full rundown on everything from the flavor to the formula to the packaging. Yeah. That's right. Who else goes into THAT much detail in their supplement reviews? Nobody. Nobody can do what I do and that's a pretty special feeling. I'm the best protein powder reviewer in the entire world. Is that what I used to tell my Mom when I was a kid? 'Mommy I want to be the best protein powder reviewer in the entire world'. No. But it just happened. And in this Run Everything Labs Pro Protein Review, you're going to see why I'm 'da best. I'll keep it fun and entertaining per the usual. Ready to jump in? I am. Boom let's do it!
Run Everything is slowly but surely building out their line of awesome supplements, and I've had a really great time joining in with them as they roll out each product. The EWP, or Everything with Purpose pre workout was really well made, and I was really pretty optimistic going into this protein review. My besties' BF actually works with one of the manufacturers of Run Everything so I was fortunate enough to get hooked up with BOTH flavors of this protein powder. Let me tell you the pros and the cons of each flavor and describe the exact taste sensations that go along with it. The two flavors are chocolate and vanilla (pretty basic), but they are both really quite good. Let me explain to you now…
What's the Best Flavor of Run Everything Labs Pro? 
The best flavor of Run Everything Labs protein has to be the vanilla cream. And here's why: It has such better, more authentic flavors that they CREATE a shake that even has better texture. The flavors are very smooth and real, and what that means is the texture of the shake becomes even better because of it. Some shakes that don't have enough flavor start to taste really 'flat' and lack any real character. With the VANILLA CREAM Run Everything Protein, you get actual vanilla taste. Not artificial. What this does is make your brain think it's actually a REAL shake. Now. I mixed both of my Run Everything Shakes with real 100% Whole Milk- so it actually DID taste like an actual shake. I mixed it with ice cubes too to add some thickness. 
So what about the CHOCOLATE BROWNIE, you ask? Well, let's talk about that chocolate brownie. That sounded dirty. Lol. But really the chocolate brownie is also really good, it just doesn't come across as authentically for me. I found it to be more like a standard chocolate flavored protein powder and less of a brownie taste. There's nothing wrong with it- I don't want to convey any sense that I was disappointed in the brownie flavored Run Everything Pro. I just prefer the vanilla because the flavors were more real to me and it boosted the overall enjoyment I got from it. So if you're going to grab yourself a jar of Run Everything Labs Pro Protein, grab the vanilla. You won't be let down. Lets see what's going on from an ingredient standpoint now. 
Run Everything Labs Pro Protein Formula Grade: 8.9
Each serving of Run Everything Labs Protein contains a mixture of whey proteins that make it a really solid recovery product. Basically whey proteins are going to be the most rapidly absorbed proteins by the body, which will allow the muscles to re-build the fastest. There aren't too many artificial or preservatives in here to go along with the actual proteins, but there are some, I should be very clear about that. But in order to get that great Vanilla Cream taste, they really HAD to use some of that gnarly stuff. It's just the way the game is played. But here is the full list of ingredients in Run Everything Labs Pro Protein:
Whey Protein Isolate
Whey Protein Concentrate
Whey Protein Hydroslate
Cocoa 
Natural and Artificial Flavors
Salt
Cellulose Gum 
Xanthan Gum
Carrageenan
Silicon Dioxide
Soy
Sunflower Lecithin
Sucralose
Acesulfame Potassium
This is pretty standard. You have the three most common forms of whey protein that range form ultra-high-quality (hydroslate) to a more basic low-end (concentrate). These vary in their actual protein content and digestibility/absorption rate.
I have actually been using Run Everything Labs Pro Protein for about a week now and I can tell you that this is one of those rare cases where you can actually notice a difference in your workout when you are taking Run Everything Pro versus when you skip out on it. It's a great product. Again, if you are one of those folks who prefer something more natural, this one might not be the perfect fit for you just because it does use sucralose and also artificial flavors, but, it is what it is. 
In terms of the macros, this is a very standard product. In each scoop you get 130 calories, 2.5 g of fat (1.5g saturated), and very little carbohydrate, except for 2g of sugar. Real sugar. That's a little rare to find these days. But the best part of course is the protein. It has 24 grams, which is above my personal threshold of 22 which is where I actually feel satisfied after drinking it. So to sum it all up, I like this formulation. I really do. It's basic, but it's solid. Let's talk about the Run Everything Protein Packaging. 
Run Everything Labs Pro Protein Packaging Grade: 8.5
I think this is probably a design language that isn't the best choice for Run Everything because while it is distinctive, it is also a little bit polarizing. I know some people who would look at this and be like, ok what is this steroid powder? And I'm not even talking about my more delicate friends. And by delicate I mean naive, or just anyone who doesn't know this industry as well as I do. It's all black and has all these crazy graphics that are like, I don't know how else to explain, but almost like LA street graphics, or graffiti or something. I don't think it's a good look for a protein powder, I really don't. Meh. Well. You know what? It's not that I don't think it's a good look I just think it turns most people off because of how 'in your face' it is. I personally think there's a lot to like about it. The best part is the strip of 'flavor' at the top of the label panel. When your eye starts from the top down, the way it should, those big bold and tasty-looking flavor graphics are the FIRST thing you digest. It's almost too strong of an effect because the whole time you're reading the rest of the label you are still thinking about how tasty those fun flavors look! But that's just the way it is. The fonts are too hard to read even though they look cool, too. So take that into consideration, REL! Ok let's wrap it up. 
Run Everything Labs Pro Protein Review Summary
Run Everything Labs Pro Protein Flavor Grade (avg): 8.9

Run Everything Labs Pro Protein Formula Grade: 8.9

Run Everything Labs Pro Protein Packaging Grade: 8.5

Run Everything Labs Pro Protein Value Grade: 8.9
I'm giving Run Everything Labs Pro an 'A' overall, even though no individual criteria touched the 'A' range, and here's why: It's solid without being too basic and without character. It has it's own personality and it doesn't apologize for it. In some ways I wish more of the other proteins were more like Run Everything PRO. This stuff is great and I can't wait for them to release other flavors of it.*
Run Everything Labs Pro Protein Final Review Score: 9.0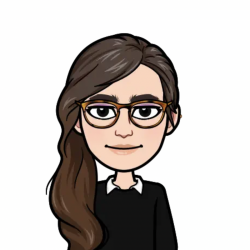 Latest posts by Allie Lewis
(see all)