Optimum Nutrition Gold Standard 100% Plant-Based Vegan Protein Powder Reviews are easy enough to find on Amazon, and other places. But will it stand up to an official BPW review? You're about to find out! Because here on the BPW I conduct the most comprehensive, informative, and well, highly entertaining vegan protein reviews in the world! Today I'm going to tell you what I think of the Optimum Nutrition Vegan product. We'll talk flavors, formulations, and of course packaging before reaching our final conclusion on whether or not Optimum Nutrition Vegan Protein is a winner, or loser. Let's let the review begin!
Sigh. Another day another Vegan protein review. It seems like every day there is a new one. 
I suppose it was only a matter of time before I got around to reviewing Optimum Nutrition's Vegan protein. This Vegan protein comes in two flavors. Why don't we start the review by talking about each of them figure out which is the BEST flavor. 
What is the Best Flavor of Optimum Nutrition Vegan Protein? 
Two flavors. Just two. It seems like a limited menu after the Owyn Vegan protein (check out the Owyn review that I published yesterday!) Owyn had a robust menu, offering 6 different protein flavors. But Optimum has just two. Let me discuss both Optimum 100% Vegan Protein Flavors: 
Vanilla: I expected a little more from Optimum. I'm not going to lie. I find their vanilla protein to be just a tad bit 'chalky' and lacking the smooth texture that some of the best vegan proteins have. This vanilla flavor is definitely sweet enough, and the vanilla flavor IS evident, but, again, the flavors just aren't quite good enough to overcome the texture issue for me. 
Chocolate: The Chocolate flavor of Optimum Nutrition's 100% Vegan protein is better than the vanilla, but in my professional opinion, it still lacks the smoothness to deem a 'good-tasting' vegan protein option. This chocolate flavor of 100% Plant-Based protein has a much more 'soft' chocolate flavor than some other chocolate-flavored protein powders that I've reviewed. I certainly would not consider it a 'dark' chocolate flavor. This flavor is a little bit sweeter than the vanilla. 
Optimum products very rarely impress me on flavoring, and I think it's safe to say that their 100% Vegan plant-based offering did not impress me. The best flavor is the chocolate, but neither was particularly tasty, mostly due to a super gritty texture. Let's look at the ingredients in this Optimum Nutrition Protein to see what we can see. 
What's in Gold Standard 100% Organic Plant-Based Vegan Protein? 
You might expect the ingredients in this vegan protein powder to be super straight-forward, as it is an organic product, but it's actually a little bit more complicated than you think.
I'll share the ingredients list with you before sharing my thoughts on them: 
Organic Pea Protein, Organic Brown Rice Protein, Organic Sacha Inchi Protein, Organic Cocoa Powder, Natural Flavor, Organic Natural Flavor, Organic Stevia Leaf Extract, Organic Amaranth, Organic Quinoa, Organic Buckwheat, Organic Millet, Organic Chia, Organic Guar Gum, Xanthan Gum, Ascorbic Acid, Organic Gum Arabic, Salt, Organic Pomegranate Powder, Cyanocobalamin
NOTES: See what I mean? There are quite a few unexpected ingredients in this Gold Standard Vegan protein that I didn't anticipate. I think we all expected to see the pea and brown rice proteins in here, but probably not any of those 'grains'. Am I right? Of course I am. And I'm also PRETTY sure that I'm correct in assuming that those grains are part of what gives the Gold Standard Vegan protein such an odd texture. 
Let's see if there is anything funky going on with this protein from a macros perspective: 
Per Serving 
Calories 150
Total Fat 3g
Saturated Fat 0.5g
Sodium 210mg
Total Carbohydrate 7g
Dietary Fiber 2g
Total Sugars 1g
Protein 24g
NOTES: So actually nothing TOO funky to report from a macros perspective. You can see that the 24 grams of protein per serving is a little bit higher than we are used to seeing in a Vegan protein. The scoop / serving size is also quite heavy at 38 grams. I think it's interesting to note that the carbohydrate count isn't much higher than other vegan proteins that I've reviewed. Which leads me to believe that maybe there aren't a whole lot of those 'grains' in here. 
I'm going to give Optimum an 8/10 on their Gold Standard Vegan protein formulation. I'm not in love with this grain complex that they've added. I'd prefer added greens or fats or probiotics like you see in some of the other top vegan protein powders that I've reviewed. Okay. Let's conclude by talking about the Optimum Nutrition Gold Standard Vegan Packaging. 
Optimum's Vegan Protein Looks Rather High Tech. 
Some vegan proteins have opted to go for that 'crunchy granola' look. Companies like Bob's Red Mill, Aloha Protein, and to a certain degree Ora Organics, exemplify that sort of 'all-natural' design language that I think Optimum really missed out on with their Gold Standard Vegan product. This protein feels too glossy. Too corporate. Too 'Y2K'. And just. Well. Too high-tech to be attractive. There are too many sharp angles and too many futuristic fonts. I just don't think it's a great design. I will give it a C+ on packaging. Let's put the wraps on this one. 
Gold Standard Vegan Protein Summary  
– 100% Organic Vegan Gold Standard comes in two basic flavors. While the chocolate is the best flavor, both have poor texture that compromises overall enjoyability
– This protein powder is comprised primarily of pea and brown rice proteins. An odd inclusion of grains adds a curious twist to the formulation
– Gold Standard Vegan packaging is much too modern in my opinion. It comes at the expense of trustworthiness and implied quality
At $29 for 20 servings, Gold Standard Vegan is a better value than some, but at the end of the day, the flavor is just not good enough for this Vegan protein to earn a thumbs up from me.*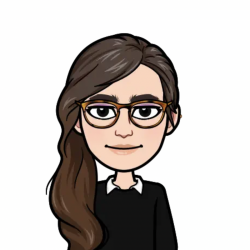 Latest posts by Allie Lewis
(see all)