Run Everything Labs Plant-Based Protein Reviews are all over my Instagram recently, and so I had to grab all three flavors and do a good old-fashioned Fit Life Allie review for you guys. In this Run Everything Labs Vegan protein review we'll discuss the flavors, the formulation, the packaging, and talk about where it stacks up against some of the other vegan protein powders I've reviewed in the past! I have been loving some of the other products from Run Everything Labs so I was super eager to get my hands on their Vegan offering. Let's get this vegan protein review off and 'running'. Get it? Lol.
Run Everything Labs Vegan Protein looks like it could be a winner. I have seen a few of my favorite fitties on the 'gram using Run Everything's new plant-based offering and I know that they aren't paid to use it either, so it might actually be a good one. 
This plant-based protein is just the latest in a whole SLEW of Vegan proteins that I have reviewed recently I mean. Just LOOK at this laundry list of competing products…
That's why I have declared 2018 as the YEAR of the Vegan protein. And I'm actually going to release my very first best Vegan Protein of the year in a few weeks. Maybe Run Everything Labs is going to throw their hat in the ring and go for that top spot! In this Run Everything Labs Plant-Based Protein Review, I'll discuss the flavors, the formula, and of course the packaging to come to the final review summary and conclusion. I've test-driven two REL products in the past and was super curious to find out what the plant-based product would deliver. Ready to find out? Me too. Let's begin the Run Everything Labs Plant-Based Protein Review.
I am only reviewing TWO more Vegan protein options before curating the first ever BPW Top Ten Plant-Based Proteins. The list of entrants is QUITE long at this point, as it feels like I've reviewed about a thousand plant-based, vegan protein powders in the last two weeks alone. 
This review of Run Everything Labs Plant-Based Protein, along with the Ghost Plant-Based protein, will be the final two. 
So. Where should we start with the Run Everything Labs product? Why don't we start with the nutritional information, in a real change of pace from my ordinary review flow. 
Run Everything Labs Formula Had Me Intrigued…
Many of these Vegan protein options are quite similar. They will feature a pea protein, followed by some other fancy-sounding vegan protein sources to sweeten up the formula. Often times, companies will also use some sort of coconut oil, or other superfoods to jazz up their vegan protein formulations. 
Run Everything Labs seems to have done just about exactly that in their Vegan Pro Protein. Here are the ingredients: 
Pea Protein, Brown Rice Protein, Pumpkin Protein, Cocoa, Coconut Oil Powder, Natural Flavors, Stevia, Digestive Enzyme Blend (Protease 1, Protease 1, Amylase, Lipase, and Lactase)
NOTES: So as far as the Run Everything Labs Vegan Pro formulation goes, I actually am pretty pleased and impressed with it, even. The plant-based protein basis is about what I expected, and that is pea and brown rice protein. 
The other surrounding ingredients are mostly for flavoring, but judging by the macros, there might be a little bit of coconut oil in here, possibly enough to make a different for your health. Speaking of macros, here is the macro breakdown, per serving: 
Per Serving
Calories 115
Total Fat 2.5g
Saturated Fat 2.5g
Trans Fat 0g
Cholesterol 0mg
Sodium 200mg
Potassium 463mg
Total Carbohydrate 3g
Dietary Fiber 2g 
Sugars 1g
Protein 20g
NOTES: The macros in the Run Everything Labs Plant-Based Protein are pretty consistent with industry averages for this type of product. I don't have a TON to note, other than the Fat might be a TOUCH higher than some of Run Everything Labs' competitors just because of the coconut oil. Protein measures in at 20 grams. 
From a formula and macros standpoint, this product checks the boxes for me. I like that Run Everything uses a combination of vegan protein sources, and I also appreciate that they fortified it with some Coconut Oil and digestive enzymes. Lord knows some of these Vegan proteins do NOT digest quite so nice. Just read my recent Vital Proteins Review. A few sips of that and you're clearing the room! Lol. But yeah. Run Everything Vegan Pro gets an 8/10 on this formulation. Let's talk flavors now!
What's the Best Flavor of Run Everything Labs Vegan Pro Protein? 
The best flavor of this vegan protein powder is, drumroll please, JK lol I ain't telling you quite yet! I'll describe each and then, well, it will be quite evident what my favorite flavor is. 
Espresso: I usually don't love coffee-flavored proteins, I'll just be honest about that. When it comes to Run Everything Vegan Pro's interpretation of the espresso flavor, well, let's just say I don't think 'Illy' would be very impressed with the job Run Everything has done. This Vegan Pro protein flavor tastes very bitter in my opinion and lacks the amount of sweetness that would make it something I would want to drink daily. 
Peanut: The Peanut flavor of Run Everything Labs Vegan Pro Protein is a little bit better than the Espresso, but still nowhere near one of my favorite tasting vegan options. I think the peanut had SOME okay flavors (some peanut buttery notes in there), but at the end of the day this one also lacked the desired sweetness and had the same 'vegan protein-y' texture. 
Mint Chocolate: I actually, to my own surprise, enjoyed the Mint Chocolate protein flavor more than the other two. This is a shock to me because I usually don't like mint-chocolate flavored things! But as you know from reading my Vega Sport Protein bar review, some mint chocolate flavored things have started to grow on me. This is one of them. 
In terms of texture, the pea and rice texture are still definitely prominent. But it's better than some others on the texture front. I'll give it a 7/10 on texture, and the overall flavors, well, they are varied. The best flavor of the Run Everything Labs Vegan Pro Protein is the Mint Chocolate. The second-best flavor is the Peanut, while my least favorite was the Espresso. So they stack up like this: 
Mint Chocolate 
Peanut
Espresso
And that's all there is to say on flavorings. Most, if not all three flavors could benefit from a little bit more sweetness, and just overall bolder flavor. Let's move on to the packaging. 
Run Everything Labs Packaging is True to Brand.
Run Everything Labs has a relatively basic brand identity and the products within the line reflect this. Much like the Run Everything EWP Pre Workout, or the REL PRO Protein, the Run Everything Vegan protein features a simple black jar, black label, and an overall dark color theme.
The Vegan PROTEIN features a more conventional font theme, and leaves the Run Everything 'Script' as more of a secondary feature. Some of the macros sit along the bottom edge of the label, and a rather handsome flavor graphic sits beneath the bold product title 'PROTEIN'. The words 'plant-based' are also paraded loud and clear along the top of the label. 
A subtlety that I like with this protein are the minuscule product attributes that are written in green beneath the word 'PROTEIN'. Not many brands will put their fine print in such a small, linear font. Because of the contrast with the font-sizes on this label, I think it really works out for Run Everything. 
While black isn't the most appropriate flavor for a Vegan protein in my opinion, Run Everything Labs did a nice job keeping the product on brand. I'll give them an 8/10 on it.
Run Everything Labs Review Summary
– These protein flavors are all okay. The Mint Chocolate Flavor is my favorite, while the Peanut and Espresso flavors come behind. The texture is definitely a bit grainy
– Run Everything Labs Vegan PRO has a well-made combination of ingredients in it's recipe. The main plant-based protein sources are pea and brown rice 
– Run Everything Labs packaging is pretty standard. They use black label themes and a variety of fonts 
– At $34 for 32 servings, this Vegan protein is one of the better VALUES in the plant-based realm 
Run Everything Labs has a little bit of work to do on the flavoring, but this plant-based protein is a buy at the low price that they have set.*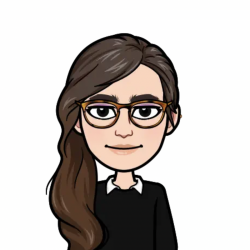 Latest posts by Allie Lewis
(see all)