Blessed Plant-Based Protein Reviews are easy to find on social media and other places, but I knew once I saw the Blessed Vegan protein on Instagram the other day, I knew I had to get some and do a complete review for you guys. I have been on a real vegan protein kick lately, and in this review I'm going to do what I always do when evaluating a new protein source. Tell you, A. What it tastes like and what my favorite flavor is, B. What is IN this vegan protein? Is it pea? Rice? Hemp? You'll find out. The last thing I'll do in this Blessed Plant-Based Protein Review is talk about the packaging before summarizing everything in one comprehensive review summary. Let's kick things off.
Blessed Plant Protein is the new offshoot protein by EHP Labs. I think what they've done here is really clever. Before I jump into the flavors and the formula, I'm actually going to start my Blessed Vegan protein review by tipping my cap to EHP Labs on the BRANDING and packaging of this plant-based protein. 
Blessed Protein is an Admirable Branding Effort. 
While their competitors through together just a 'vegan' line of proteins, using the same tired branding and packaging as ALL of their other products, EHP Labs took the time to set the Blessed Protein apart from the rest of their line. 
Why? 
Well. To be frank. Because the EHP line of products, full of fat burning pills like OxyShred (which I actually really like as you know from my Oxyshred Review), or the caffeine-heavy pre workout RP Max, looks frankly like stuff that could either make you fail a drug-test, make you run through a wall, or most likely, both. Lol
So instead of shoving a square peg in a round hole like their competitors (1Up Nutrition just released a dreadful Vegan protein which I reviewed here, and the same with PEScience, see that review here), EHP Labs made an effort to create a new brand. 
Blessed Protein then, looks nothing like the rest of the EHP line. It uses a more playful font, and some cleaner, more simplistic design elements. It's not quite as striking as Tropeaka's Lean Protein, and a far cry from the brilliant branding of Katy Hearn's Alani Nu proteins, but I DO think EHP gets credit for making the EFFORT to make something more wholesome. 
Now. Do I think they are really pulling the wool over anybody's eyes? No. This is not a truly authentic 'crunchy granola' product. It's a marketing illusion created by a very gym-focused, traditional supplement brand. Which isn't a crime. They're allowed to brand their stuff any way possible. I will say that the name 'Blessed' is trying too hard in my opinion, but that's being a little nit-picky of the EHP Plant-Based Protein. And you know what? The branding doesn't matter if the Blessed product is a great product on the inside. And so that's what we'll discuss now. 
What is in the Blessed Vegan Protein? 
Blessed Vegan protein powder is made from only a few ingredients. The main protein source (pea) dominates the majority of the blend and the rest of the contents are included for flavoring support. Here is the full list of ingredients in the Blessed protein: 
Pea Protein Isolate, Sunflower Oil Creamer, Natural Flavors, Inulin Fiber, Cocoa Powder, Gum Arabic, Rock Salt, Stevia, Rebaudioside A, Psyllium Seed Powder, Natural Annatto Seed Powder
NOTES: You can see that the Blessed Protein by EHP Labs uses just one protein source, which is pea protein. I'm not surprised by this, and I don't think it's a positive or negative thing. Most companies use pea protein exclusively because of it's flavor and texture. Other companies will add some other sources, in trace amounts to spruce up the formula and marketing, but they are mostly all pea protein anyways. All of these vegan protein powders are. 
So the Blessed Vegan protein source is fine. There are a FEW too many flavoring ingredients that I personally don't love, but I understand that they wanted to give it the best chance at tasting good as possible. But. To have the second most prominent ingredient be Sunflower Oil Creamer just seems a little iffy to me. I don't want a bunch of creamer in my vegan protein powder. 
In terms of macros, there isn't a whole lot to report as far as the calories, fats, etc within the Blessed Plant-Based protein. Here are the macros per serving: 
Per Serving:
Calories 120
Total Fat 2.5g
Sat Fat 0.5g
Trans Fat 0g
Cholesterol 0mg
Carbohydrate 4g
Dietary Fiber 2g
Sugars 0g
Sodium 320mg
Protein 25g
NOTES: While the sodium content scares me just a touch, I think the macros are fine. Interesting to note how MUCH protein per serving is in each scoop of the Blessed Protein. I actually think granted the scoop size (29g) that the protein count is definitely being overstated. Because pea protein itself is only like 85% protein by weight. So literally if there were 29g of ONLY pea protein you wouldn't even get 25g of protein. Plus there are flavoring materials in here. Probably upwards of 4 grams. So. Something doesn't add up here. 
To conclude my thoughts on the Blessed Vegan Protein from a nutritional standpoint, I would give it about a 7.5/10. They've used too many unnecessary flavoring ingredients in my opinion, and they've also MOST LIKELY exaggerated how much protein is in each serving. Let's talk about the flavors now. 
What's the Best Flavor of the Blessed Protein? 
There are three flavors of the EHP Labs Plant-Based Protein. I was able to find all three of them and so I have a great sense of which are the good ones and which are not quite as good. Let me describe each of them and pick my winner for you guys. Just as a quick note before I do that- the recipe I used for testing these Blessed Protein Flavors was simply one scoop mixed with a cup of almond milk. I used my trusty old blender because, well, it's awesome. Even if it's loud and makes my boyfriend want to dump me because it's so loud. Lol. Okay. Flavors. What do these Blessed Protein Flavors taste like? 
Chocolate Coconut: I actually just had a chocolate coconut flavored protein flavored Vega Sport Protein bar, and THAT flavor was so tasty that I'm firmly on the chocolate coconut train now! 
This flavor of Blessed Protein, however, was not QUITE as good as that bar. Now. That bar had like 17 grams of sugar so I would not expect this powder to be anywhere near that level, but sweetness depth aside, the Blessed Protein in the chocolate coconut flavor was very unimpressive. I found the coconut flavors to be more of an afterthought to the point where I personally could barely tell that it was even supposed to be coconut flavored at all. The chocolate is there, but even the chocolate was not prominent enough. All I could taste was pea. 
Vanilla Chai: I thought the vanilla chai flavor of the Blessed Vegan protein was a little bit better than the chocolate coconut. The chai spices are so strong and distinctive that you can pick them out very easily. I actually just reviewed another chai flavored Vegan protein called 'Revere Cardio', which you can read here. I thought the Revere Chai flavor was a touch better than this Blessed Protein. But back to chai flavor and why I think they work better in these Vegan protein powders. They certainly go a long way in standing up to that super strong 'pea' taste that so many of these vegan protein powders have. This flavor needed a touch more sweetness but it was okay. 
Salted Caramel: The Salted Caramel flavor of Blessed Plant-Based Protein was not good. I think that they just totally miscalculated SOMETHING in this flavor because it literally tasted like pool water. I seriously don't even know if it's just too much salt, or if I got a bad batch or what, but this Blessed Protein flavor was not drinkable.
The best flavor of Blessed Protein is the Vanilla Chai. There is such a wide margin between the Salted Caramel and Vanilla flavors that you almost have to double check that it is the same protein powder. And it definitely is. But it's just crazy how bad the Salted Caramel is and how, well, decent the Vanilla Chai is. I will give EHP Labs the benefit of the doubt and rank them based on the Chai. It's not great either don't get me wrong, but it's decent. Plant-based protein powder usually taste awful. Sigh. So. Blessed Protein. Where does this all leave us? Let's look at the review summary:
Blessed Protein Review Summary
– Blessed Protein comes in three flavors. The best flavor is Vanilla Chai, followed by Chocolate Coconut, followed by Salted Caramel 
– Blessed Protein is a bit overpriced at $50 for a 2 pound tub
– Blessed Plant-Based Protein is a great branding effort by EHP Labs, even if it is 'trying too hard' a little bit
– Blessed Protein is mostly pea protein, with a slew of flavoring and texturing ingredients along with it. The ingredients are natural, but it still feels a little 'overdone' in my opinion 
Blessed Vegan Protein Final Score: 7.8
The Blessed Vegan Protein is yet another in this 'year of the vegan proteins' which 2018 clearly is. I think they made a respectable effort, but as with all the other bodybuilding brands that have tried to make a sound vegan product, this Blessed Protein falls short like the rest.*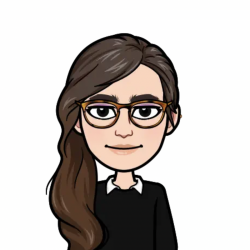 Latest posts by Allie Lewis
(see all)