Ambrosia Planta Protein is one of the most popular protein powders on Amazon, so I knew I had to try it, and post a review.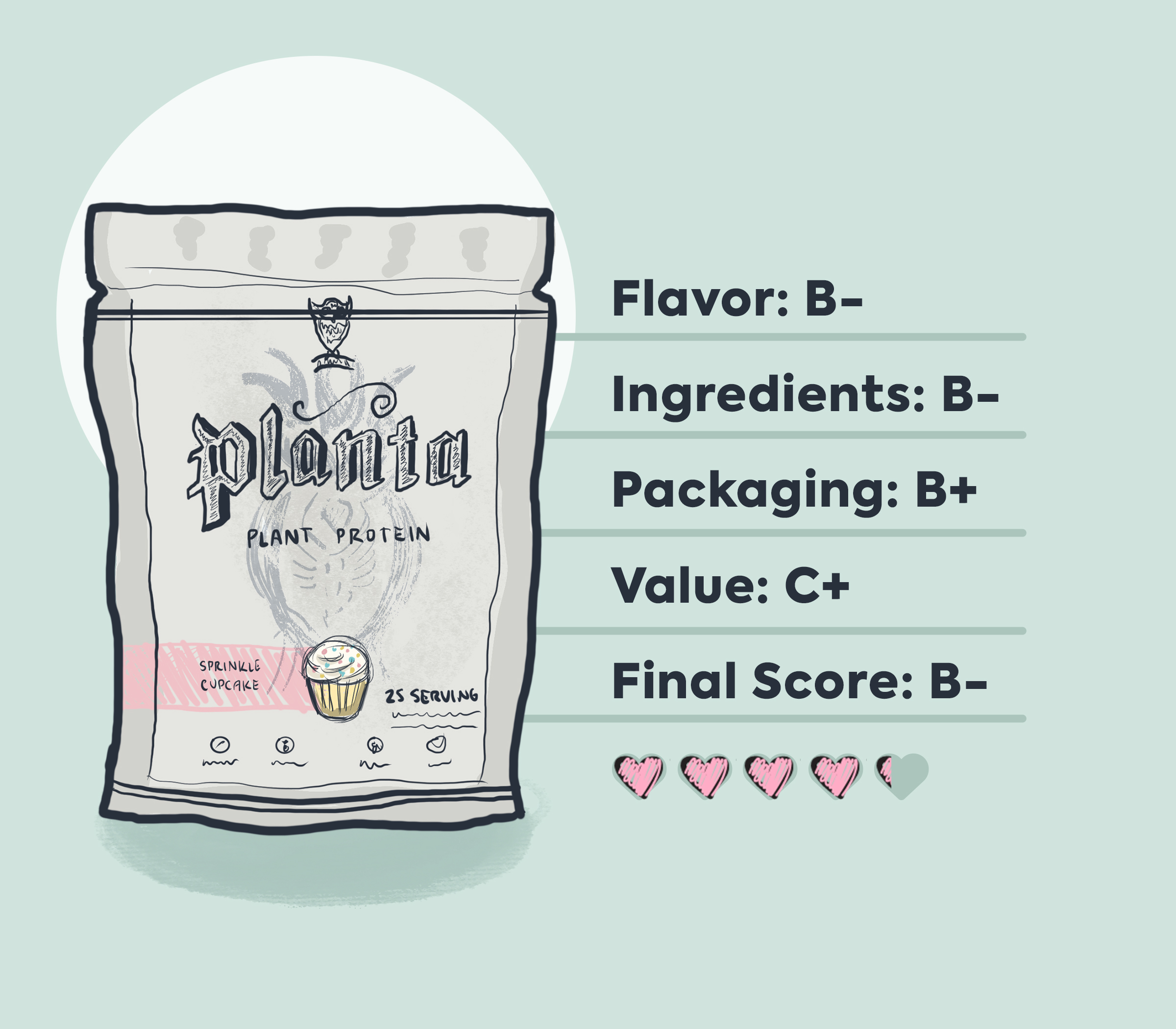 Welcome back to another of my NEW vegan protein reviews.
I just published my Honest Earth protein review yesterday, and I'm so excited to hear what you guys think…
But today, we're focusing on yet another plant-based protein.
Today's product is non other than the Ambrosia 'Planta' plant protein from long-time Instagram and youtube influencer Mike Rashid.
Here's what we'll cover today.
What To Expect In This Planta Protein Review:
It took me a little while to get the whole scoop on Ambrosia Planta Plant Protein, but after trying five of their most popular flavors, I think I've finally got this one figured out.
As usual, we'll start the review by discussing what we know about the Ambrosia brand and company.
Next, we're going to figure out the best flavor of Ambrosia Planta.
That's right, I tried FIVE of their enormous NINE flavor menu, and can tell you which I enjoyed the most.
The next thing we'll do is go over the Planta protein formula and even look at the macros.
It's always important to drill-down into those supplement facts, because, let's face it, we should know what we're putting in our bodies!
After taking a look at those technical details, I'll share my thoughts on packaging, before we assign a value score, and a final review grade.
Feel free to use the table of contents below to navigate to whichever section you are most intrigued by:
I know I ramble alot, and there is going to be a LOT of information in this review, so I don't blame you.
How I Found Planta Plant Proteins
Like almost everyone else, I found these guys first on Amazon.
As you know if you've been following my recent posts…
I've spent the past few weeks looking at the most popular vegan protein powders on Amazon, and reviewing them.
Truvani and Honest Earth have been my most recent vegan protein reviews, and this one will make three.
Amazon actually makes really good recommendations about what protein powders you might like, so when I saw it pop up, I bought it instantly.
While I waited for my Prime delivery to arrive, I set about researching the Ambrosia brand.
About Ambrosia Collective
The first thing that I noticed about Ambrosia is that they have multiple brands associated with them, all linked from their web page…
There is more of a bodybuilding-focused brand called HPN supplements…
There was more of a lifestyle one called 'TRU' supplements…
And then of course Ambrosia is more of a vegan, bio-hacking company.
After I read up on the brand a little bit more, I realized that this brand is actually the result of three well-known individuals in the supplement space:
Marc Lobline
Mike Rashid
Sean Torbati
These three have all had success in different ways in the nutrition space over the years, so I was excited to try this protein.
I will say going into my review I was NOT familiar with this brand at all…
But I noticed that they have a TON of reviews on Amazon for their product, so I had high expectations.
In about 24 hours, my Ambrosia order arrived, and I was ready to start testing each flavor.
Ambrosia Protein Flavor Comparison
As I mentioned earlier, Ambrosia had a really extensive menu of flavors.
I mean, check out all these options:
Banana Maple
Campfire S'mores
Chai Spice
Cinnamon Roll
Melted Chocolate
Peanut Butter
Peanut Butter & Jelly
Peanut Butter Banana
Sprinkle Cupcake
Of these nine flavors, I picked the five that I thought I would like the best.
I'm also pretty sure that based on the number of reviews on Amazon, that these are the five best, and most popular Planta Plant Protein flavors.
Here's what I thought of each of the five that I picked:
Sprinkle Cupcake
The first flavor I tried was the sprinkle cupcake, because, well, I'm a huge birthday cake fan. If there's a birthday cake flavor, I try it.
I thought this flavor was a bit of a miss for me thought, unfortunately.
I didn't really get much 'birthday cake' flavor as much as just standard vanilla…
But it could be that Ambrosia has the cupcake flavor act as their vanilla.
I noticed they actually don't have a vanilla flavor for sale on Amazon, so maybe this is the reason why.
To grade this flavor…I would have to give out a rather unimpressive 'C' on taste.
I hoped the second flavor I tried would be better….
Cinnamon Roll
The second flavor I tried was the cinnamon roll Planta Plant Protein, and I must say it was quite a bit better than the sprinkle cupcake.
This flavor had some stronger flavors, I believe from the cinnamon, and it just seemed to work better overall in this plant-based formula.
The cinnamon roll flavor was sweet, but still had a bit of a creamy texture to it.
Now, to be clear…this plant protein does NOT taste anywhere near as good as a real cinnamon roll…
But for a vegan protein powder, it was actually pretty darn good.
I will give the cinnamon roll flavor a 'B-' because I did like it.
Peanut Butter
The third flavor that I tried was the peanut butter flavor.
Oh- by the way- the way I tested all these protein shakes was just by shaking them up in 8 ounces of almond milk.
This allowed me to keep things consistent and really focus on the differences in flavor.
The peanut butter Ambrosia Planta protein was not my favorite though, unfortunately.
I didn't really like the direction they went with this one.
Yes, it did taste like peanut butter a LITTLE bit, but it was not a good peanut butter taste.
It almost tasted to me like burnt peanuts.
Yeah.
I would pass on this one for sure as there are other much tastier flavors on their menu.
Like the melted chocolate.
Melted Chocolate
Now this is what a plant protein should taste like.
The Ambrosia Collective melted chocolate flavor had some really nice notes of actual chocolate that made my taste buds very happy.
I am an absolute chocolate snob, so the fact that I liked this flavor says alot about how good it really is.
It was sweet, salty, and it really masked some of the unpleasant flavors that most plant-based protein powders have.
This one actually was almost as smooth as the Levels Whey Protein that I reviewed last week…
Now that's a big deal to compare a vegan protein to a dairy-based protein!
I give the melted chocolate flavor an 'A' on taste.
Campfire S'mores
Okay you guys know I couldn't pass on trying this one.
I am a huge s'mores lover and almost every weekend in the Summer my husband and I can be found grilling up s'mores for dessert.
I wasn't sure if I would actually like a s'mores-flavored protein powder though!
And I honestly was not all that surprised that this flavor of Planta plant protein fell short.
It did have a little bit of a chocolate flavor, and maybe a tiny bit of marshmallow, but it was not all working together.
I also didn't taste any graham cracker crust at all.
The worst part was that in this flavor the earthiness of the proteins came through in a big way as well.
I will give this one a 'C-' on taste.
What's the Best Flavor of Ambrosia Planta Protein?
The best flavor of this protein powder is the melted chocolate, and it's not really even close.
Now.
On Twitter I saw some people saying some good things about the chai spice flavor…
But I'm just not really a chai gal.
So I will stick with my melted chocolate.
If you are a chocolate lover like me, you should definitely give this one a try.
Real quick – before we move on from taste – let's go over texture.
Is Ambrosia Planta Protein Chalky?
I always touch on texture, because I know a ton of my readers are super sensitive when it comes to the texture and mouth-feel of these protein powders.
I found Ambrosia Planta protein to have a very standard texture for a plant-based protein.
So…what does that mean?
It means that you should NOT expect a milk-shake-like texture here.
You definitely get some of that granularity and chalkiness that almost all plant-based materials inherently have.
Now that we've discussed taste, let's talk about the Ambrosia Plant formula, ingredients, and macros.
Ambrosia Planta Protein Ingredients & Macros
The ingredients are the most important part of a protein powder.
I know flavor matters, and don't get me wrong, taste is a massive part in deciding which protein I take each day…
But if the product does not have healthy ingredients, I simply won't take it.
So let's take a peek under the hood of this Ambrosia protein and see what's actually in it.
Ambrosia Planta Ingredients
Organic Pea Protein
Organic Rice Protein
Peanut Flour
Natural Flavors
Organic Coconut Sugar
Di'Calcium Malate
Gum Blend (Xanthan Gum, Gum Acacia, Guar Gum)
Monk Fruit Extract
Sunflower Lecithin
Sucralose
Iron Bisglycinate Chelate
Vitamin & Mineral Blend
NOTES:
The very first thing I noticed is that this product has an absolutely enormous amount of added synthetic vitamins and minerals. This is not necessarily a bad thing, but just something of note. I did not list any of them above, but nearly every single vitamin is in here…including high levels of B-vitamins which boost energy. (I included the full list of vitamins and their amounts below in the 'macros' section.)
The second thing I noticed here is that this product includes a great deal of artificial flavoring and sweetener ingredients, like sucralose, and various gums. I don't think I would use this product every single day, as I am supposed to avoid artificial ingredients during pregnancy.
The last notable thing, which I probably could've included first, is the actual protein materials. This product uses a combination of organic pea protein and organic rice protein to provide the protein, which it delivers at 20 grams per serving. I like that they used organic for the raw proteins.
There are certainly some pros and cons to the Ambrosia Planta protein from an ingredient standpoint.
The organic proteins are great, but then the artificial flavoring ingredients sort of cancel out the all-natural vibe.
Overall I will give it a 'B-' on the formula.
Let's take a look at the macros now.
Ambrosia Planta Protein Macros
Calories: 110
Total Fat: 2.5g
Saturated Fat: 0.5g
Trans Fat: 0g
Cholesterol: 0mg
Total Carbohydrate: 2g
Dietary Fiber: 1g
Total Sugars: 1g
Added Sugars: 1g
Protein: 20g
NOTES:
There's almost nothing out of the ordinary to call out here – you have a standard 20g of protein per serving (a full 10g less than the Honest Earth Performance Protein), but very little carbs or fats to go with it… this is a very straight-forward macronutrient panel…
It's the micronutrients that really stand out with this protein. I referenced it earlier, but just look at all the added vitamins in this product…sheesh!
Now that we've covered macros, let's finish up with an overview of the Planta protein packaging.
Planta Protein Packaging Grade
You guys know I am a packaging buff, so I had a good time breaking down this product from a visual and tactile standpoint.
This product uses a stand-up pouch for the packaging, the way almost all of these brands are doing these days.
Ambrosia went with a sort of textured look for their pouch – with every single flavor sporting a brown/tan almost 'stone' looking appearance.
The main product title 'Planta' is stylized in a strange way…almost like a motorcycle brand…
The overall vibe of Ambrosia just kind of weird…
But it aligns with what I found in the ingredients section.
It is a plant-based protein but it sort of has this edginess (I.e. the artificial ingredients) that sort of make it a confusing product.
It's like a vegan protein powder that is having an identity crisis, lol.
The packaging isn't unpleasant to look at, it's just sort of unconventional and odd.
The Ambrosia Collective logo is also a stylized owl figure…which…yeah…
I don't know if that makes any sense for a protein powder.
But what do I know, lol.
I did like that each individual flavor had a large, bold flavor graphic printed on the front of the pouch to let you know what to expect from a taste standpoint.
Oh – and the last thing I'll say about the Ambrosia plant protein packaging is that I like that they used a standup pouch for the product.
This saves a great deal of plastic and reduces waste, which is great for the environment.
It's great to see the industry trending in that direction.
Overall I will give Ambrosia Planta a solid 'B+' on packaging.
It's not my personal favorite, but it'll do I guess.
On that note, let's summarize.
Ambrosia Planta Review Summary
Ambrosia Collective is a relatively new brand that makes protein powders, weight-loss supplements, and more. It was founded by three industry-veterans, and their most popular product on Amazon is a plant-based protein called 'Planta'.
I tried five flavors of Ambrosia Planta protein powder, and found the melted chocolate flavor to be the most impressive of the five. It was salty, sweet, and highly enjoyable. Flavor Grade: B-
The texture of the Ambrosia Planta protein is fairly standard for a plant-based protein. It's not the most chalky protein that I have tried, but it definitely has a bit of a grainy texture, due to it being entirely vegan.
From an ingredients perspective, this protein is somewhat of a contradiction. Ambrosia contains high-quality organic proteins, but then a ton of synthetic ingredients, gums, and artificial sweeteners. I don't understand why they went clean and natural with the protein, but then added a bunch of junk. (Actually I do – they wanted to make it taste irresistible!) Ingredients Grade: B-
The macros in this product are very standard for a protein powder – there are 20 grams of protein per serving, with virtually no fats or sugars or carbs to go along with it…again…very standard stuff from a macronutrient composition standpoint.
The Ambrosia Planta protein packaging features an odd, almost gothic-biker vibe…the fonts are very moody, and almost remind me of a motorcycle brand. This product comes in stand-up pouches as opposed to plastic tubs, which is great for the environment. Packaging Grade: B+
At $49.99 for a pouch containing 25 servings, Ambrosia is coming in at $2 per serving – which is basically on the more expensive side for vegan protein powders. In this day and age where prices are going up for literally everything, I guess it's not that crazily expensive, but it's definitely not a screaming hot deal for what it is. Value Grade: C+
So where does that all leave us?
Well.
Ambrosia certainly is a confusing one.
With it's combination of clean ingredients, 'dirty' ingredients, a wide discrepancy between flavor quality, strange branding, and a relatively high price point…
I have to give this protein a 'B-' overall.
It might be worth a shot to you, but it's just such a weird one IMO.*
Recommended Reading: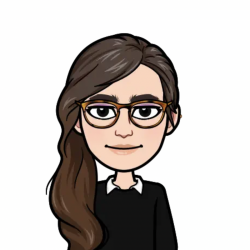 Latest posts by Allie Lewis
(see all)