Kos Organic Plant-Based Protein is the newest Vegan protein to go under the fine-toothed comb here on my review site. In this Kos Vegan Protein review, I'm going to do several things that you are really going to enjoy. The first thing I'm going to do is tell you what exactly the Kos Organic Vegan Protein tastes like. Does this protein taste good or bad? How is the texture? What is the best flavor of Kos Vegan protein? These are all things you and i are going to explore together. I've tried both flavors and can tell you all about the taste. Next, we'll dive into the supplement / nutrition facts of this plant-based protein to help you figure out if this protein is actually as healthy as it claims. The final thing we'll cover is the packaging before doing our final Kos protein review summary. So if you want to know if this vegan protein is actually any good, you are in the right place. Let's get started.
KOS is one of the proteins that I found on Instagram. I don't know why, but it seems like every single day I have been bombarded by ten vegan protein powder products. What is this world even coming to? These vegan proteins, for the most part, taste terrible and have much worse amino acid profiles than the dairy proteins. So what gives? I'm not entirely sure, but it seems like the vegan proteins, like Kos Organic, have benefitted (or reacted, more likely) to the cultural shift in our country where vegan lifestyles seem to be gathering momentum. But. Whether or not I prescribe to that shift is not important. What IS important is that I've tried SEVERAL of these vegan protein powders now. And I'm in a great position to talk to you about the good ones and the bad ones. So let's talk about the KOS Organic Plant-Based Protein. We'll start from the outside in. Because I'd like to delay talking about the flavor for as long as possible. And yes. That was intended to sound foreboding! Lol. But the looks. The Kos Protein looks great. Online…
Kos Protein is a Bait and Switch in Terms of Packaging. 
Yeah I said it. Never have I described a protein powder as a 'bait-and-switch' but if there was ever a vegan protein that is EXACTLY that, it is this Kos plant-based protein. What makes it such? Well. On the KOS website, or on Amazon, this protein looks absolutely gorgeous. It is minimalist like the Ora Organics or Alani Nu products, and then it also has lovely hand-crafted graphics like the Happy Way protein products. 
But here's the thing. In person, the label is crooked. It is not the same finishes or colors as it appears online, and it overall looks TERRIBLE in person. It literally makes you feel cheated. The label is some sort of shrink-sleeve that you have to rip off, which really does sort of compromise the overall aesthetic. 
The product graphics and label are beautifully designed, don't get me wrong, but this label is so poorly executed that it makes you almost feel cheated. It's a real shame. But it's also something that Kos could resolve if they were to use higher quality materials for their packaging. Okay let's talk about the formulation now. 
What's in Kos Naturals Protein Powder? 
The ingredients in this Kos Plant-Based Protein powder are a little it different from some of our other Vegan proteins. You guys that read my reviews regularly know that I have been reviewing TONS of vegan protein powders recently. And in this review I'll tell you about what is in the KOS product relative to what I have become used to finding in these Vegan protein powders. 
The KOS Vegan Protein uses a foundation of pea protein, just like almost every other protein powder I have reviewed. The other ingredients are: 
Flax Seed, Quinoa, Pumpkin Seed, Chia Seed, Cacao, Coconut Sugar, Acacia Gum, Agave Inulin, Himalayan Salt, Natural Flavors, Organic Stevia, Natural Fruit and Vegetable Flavor Blend, Monk Fruit Extract Flavor, Enzymes
So that is an interesting formulation, for sure. I can tell you my personal opinion that this product probably has a great deal of pea protein relative to the other ingredients. I actually hate that flax is the number two most prevalent ingredient in here because my stomach literally hates flax. Like. Really hates it. The other thing to call out here is that there aren't any superfoods in here like some of the other vegan products have (such as the Superfood Protein by Ground Based Nutrition. But overall I don't mind the ingredients here. They've included plenty of protein and the do use a decent amount of flavoring ingredients as well, which surprised me because the Kos protein literally tastes terrible. But. We'll get to that. Let me show you the macros in the Kos Vegan protein first: 
Per Serving
Calories 120
Calories from Fat 20
Total Fat 2g
Saturated Fat 0g
Trans Fat 0g
Cholesterol 0mg
Sodium 500mg
Potassium 240mg
Total Carbohydrate 5g
Dietary Fiber 2g
Sugars 2g
Protein 20g
NOTES: In terms of macros, there isn't a whole lot to report on the Kos Organic Plant-Based protein. The protein count is relatively high at 20 grams per serving, and the calorie count is very reasonable at 120. The one thing that sticks out to me a little bit is the sodium/salt which weighs in at 500mg- a significantly higher quantity than most other vegan proteins. 
Kos Vegan protein is a pea protein with some interesting ingredients like flax surrounding it. I don't think it's particularly remarkable from a formulation standpoint. I'll give it a fair 'B'. Let's let the cat out of the bag now and talk about Kos Vegan protein flavoring. 
What Does Kos Plant-Based Protein Taste Like? 
I'll say this. It does not taste good. I started with the vanilla flavor, mixed into cold water. So this is a tough test for any vegan protein because the water doesn't add any flavoring or textural benefits to the protein. 
The thing I did notice, fairly quickly, is that this protein powder has truly terrible texture. I found the texture to be grainy, gritty, and even a little bit 'oaty' and sharp. It is truly terrible. In almond milk, the Kos shake texture becomes very slightly improved, but overall, EEK. This is just not a great vegan protein from a texture standpoint. Let's talk about the two flavors of KOS Plant-Based Protein a little more: 
Vanilla: I did try the vanilla Kos flavor first. The flavors were not good. So you have bad texture and not great flavor on top of it. I found that there just wasn't much of a vanilla flavor at ALL to begin with! I tasted so much pea protein, and I could really taste flax as well. But almost no vanilla. It was a strange combination of murky, plant-y, flavors. I really enjoyed not one sip of the vanilla Kos protein. 
Chocolate: I wish I could tell you that the Chocolate flavor was much improved over the vanilla, but despite minor taste improvement due to the inherently stronger taste of cocoa, I didn't care much for this flavor either. It wasn't nearly as deep or strong enough of a chocolate flavor to get me excited about drinking more than just a sip or two. The texture is similarly unimpressive with the is chocolate flavor as well. 
So let's summarize this Kos shake now. 
KOS Plant-Based Protein Review Summary
Flavor: C
Formula: B
Packaging: C
Value: B-
Final Score: C
KOS Plant-Based Protein, unfortunately is nowhere near the top of the vegan protein market. The flavor and texture is lacking, the formula is uninspired, and the packaging leaves something to be desired. Thus, Kos plant-based protein is one to pass by.*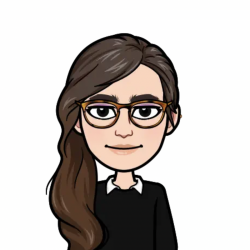 Latest posts by Allie Lewis
(see all)