Alright alright alright- my first LDNM Muscle Review is finally here! Woo! And in this LDNM whey protein review we're going to do a few things. First and foremost, we're going to talk about Matthew Mcconaughey. I think almost everyone should be talking about Matthew in their product reviews. I mean. After all, he is the made of protein, right? OMG. What a start. It's one of those nights people. LOL. Okay. But no. We're actually going to talk about LDNM, I promise. I know you've seen this protein all over your Instagram. So we know the LDNM Instagram models are cute, but are the products any good? We're going to find out. Let's talk about the flavors, formula, packaging, and of course the price and value. Ready to do this? Me too. Time to get this LDNM Whey Protein 80 review started. Not sure what the 80 means yet. Maybe we'll find out?
But yes. Let's start with Matthew Mcconaughey. I saw him on the Rockin' Christmas special last night (which I can't recommend highly enough, since it features the ROCK singing Elvis songs!).
But also Matthew. In all his Texan glory comes out and says some touching words about our troops. It was perfect. You're perfect Matthew. Never change. Never ever. Not even if there's a fire! (Step Brothers quote anyone?) Lol. I think I'm so clever sometimes. But. Clever. Protein. Hm no segue there. Let's start not babbling and actually talking about the product that your're here to learn about! 
SO. Like you, I saw LDNM Protein touted around my Instagram page by some of the hotties that I follow. Like. How bad could this stuff be if some of the fittest babes on the whole social media planet use it? Yeah. I don't know either. But anyways. Let's talk now. Let's talk about LDNM flavoring. The thing I love best about this protein powder is the taste. Well. Some of the tastes. I was able to get my hands on samples of the Maple flavor, the vanilla flavor, and the chocolate flavor. They also have berry flavors but for now I can also speak to the three that I tried. But. My friend told me that I have the three best so we should be fine talking about these for now. Ready to start things off with this very important question: 
What is the Best Flavor of LDNM Whey Protein? 
The best flavor of LDNM Protein, in my humblest of opinions (me, humble? LOL), but no really hear me out. The best flavor of LDNM Whey Protein is the Maple. Hands Down, close the book and seal it. There is no doubt in my mind because I can safely say this was one of the top protein powders I've tried in quite some time as far as flavoring goes. I was loving this LDNM Protein right from the very first sip! Let me tell you why. 
Maple Syrup: Maple gets the gold because it was the most terrific flavor from start to finish. The flavor is actually that of real maple, and there is no bad aftertaste to speak of. This is a protein powder that starts with great maple taste, and goes down the same way. It's just the right amount of sweet, but has a great smoothness to go along with it. Super good. 
Vanilla: The vanilla was PRETTY good, but not quite as good as that maple. I found the maple to have more sweetness up front, but then it sort of disintegrates into a more bland, boring type of flavor. It's not all that great to be serious with you. I think actually the SLAP vanilla was better than LDNM, and SLAP is one of the more boring tasting proteins as you know. But both of these were better than the LDNM chocolate. 
Chocolate: I'm not sure why or how the chocolate protein from LDNM was so boring, but it really is so much less good than both the vanilla and maple flavors of LDNM Whey Protein. Not really sure how or why. Like. It's chocolate. How can it be that bad. But there was no cacao bitterness that I would prefer to see, and very little dryness that you expect to come along with it and make your lips sort of pucker a little bit. Chocolate-face they call it I think. Or. Something. LOL. 
So that's the ordering for taste. The maple is really good, vanilla is okay, and chocolate-face is bad. Let's talk formula. 
What's In LDNM Whey Protein 80? 
The formulation can tell you alot about not just the product you're reviewing but also about the type of formulation talent and quality behind the brand. And so that's why I was very intrigued to find out if LDNM is a VERY GOOD company with GOOD products or just another European garbage company like LUXE, Women's Best, Shredz, Protein World, She Supps and basically all of those dumb tea companies. 
This formula passes the test of quality, but not by all that much. Here is the full ingredient list in their LDNM Whey Protein: 
Whey Protein Concentrate (Milk), Cocoa Powder (Chocolate Flavour Only), Natural Flavouring (Flavoured Options Only), Natural Colour (Beetroot Red [Strawberry Flavour Only] Caramel [Maple Syrup Flavour Only]), Instantising Agent (Soy Lecithin) (<1.5%), Sweetener (Sucralose [Flavoured Options Only]).
So what you see first, and what we would hope to see first since it goes in order of majority, is the primary protein source. Which also happens to be the only protein source in LDNM Whey Protein in this case. The protein source is whey protein concentrate. Thus the name. LDNM Whey. Okay got it. Makes sense. The secondary ingredients after that are all for flavoring. So. That's not all that bad. Except they say there are 5 grams of saturated fat in here and I see no source of that at all…so either they are not telling us what the source of that fat is, or I'm losing my mind. Either way is completely not fine. But anyways. 
Let's cut to the chase. The protein source, a whey concentrate, is perfectly acceptable as a semi-decent protein source. I would probably prefer an isolate, but whatever. This is fine. The only other 'booboo' in here would be the artificial sweeteners. I see no reason at all why LDNM Muscle should be using this harmful stuff in their health product. Said a few people, almost always. Lol. Including me, sometimes, including this one. I think I'm back on the hate-sucralose train, which is, well, probably not a great thing. But whatevs. Time to talk about packaging, I would give the formula a B minus, just to summarize. 
LDNM Supplements Packaging is Boring
And not in the cool way that some others have achieved. I think LDNM Whey is about as ugly as mouth folks teeth over there in the UK where these products are from…JK that's mean. But not really Jking when it's the truth. HA. I'm the worst. But no actually the four lads who started LDNM have perfect teeth and perfect bodies so I can't really call them out for anything. I think this protein would do well to take a page out of the boys books and turn over a brand new appearance leaf. Yeah. I said appearance leaf. I don't even know if anyone has ever said that in history never mind in conjunction with a terribly verbose LDNM Whey Protein Review. 
But seriously look how 'not good looking' LDNM protein powder is. The boring black label. The boring white blocky texts and fonts. The same old clear jar that we're just getting sick of at this point. There has to be just one manufacturing plant over there that makes ALL these artificially flavored protein powders. It's just not that great in any sense of the word. The looks are the worst part of LDNM Muscle Protein though. By far. Hands down. It's terrible. 
LDNM Muscle Whey Protein Review Summary: 
I'm out of words folks. I think I'm just going to go looking for some more Matthew Mcconaughey youtube clips like that speech that he gave that everyone is loving right now. But to recap: 
LDNM Protein tastes fine- Maple is actually quite good
LDNM Protein formulation is not all that great. Just average and has artificial sweeteners 
LDNM Protein has horrible packaging
So that's that what about price and value? I think when it comes to value, these are priced quite fair, and probably about 25% cheaper than a domestic protein. Shipping will probably cost you to get it here, but, I know I have a ton of European readers so you guys, yeah, I guess you would enjoy this one since you can't get all of our top ten proteins over there. And that's really it. LDNM is quite average, maybe a touch above. I'd be down to try some of their other products.*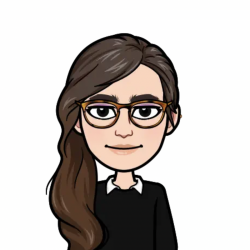 Latest posts by Allie Lewis
(see all)