Today I'm going to do a Women's Best Slim Shake Review. In this Slim Shake Review I'll tell you all about the flavors, the nutrient profile, and basically give you my overall assessment of if this is a quality protein supplement. You know I am your number one authority when it comes to evaluating these protein drinks so you can trust that I'm going to give you the best, most comprehensive information possible. I'll do my best to keep the review super informative but at the same time very digestible and light-hearted. Let's have some fun with this Slim Shake review! We might as well. You only live once. I'll start things off by talking about Women's Best as a company just because I think that's always the best way to kick these things off. After that we'll jump into the flavors of Slim Shake. I'll break each one down for you since I was able to try all three flavors. Then after that we'll talk about the nutrition profile. Here's a bit of a spoiler alert- things get ugly in this section! The third and final criteria for our protein review here will be the packaging grade. In the packaging section I'll evaluate the looks and physical appearance of Slim Shake. I think you'll appreciate my design analysis. I know that's what my readers often enjoy most about my supplement reviews. So. Does that all sound good to you? I thought so. Let's jump right into this Women's Best Slim Shake Review.
Women's Best is the latest and greatest 'Insta-Supplement' brand. What does that mean? That means that there is a brand new generation of supplement companies now-a-days that lives and dies by the Instagram. They are direct to consumer companies, meaning they are not sold in retail outlets. You may have heard of the other big-time 'Insta-Supplement' companies. Shredz, Protein World, and Fit Affinity to name a few. These companies pay Instagram personalities lots and lots of money to promote their products. I'm guessing that's actually why you are here, right? You saw Slim Shake on Instagram but weren't sure if it's actually legit or not, right? Well I hear you. I was in the same boat when I first saw Slim Shake. I had no idea what to make of the pink-clad protein supplement. So I was looking for reviews and couldn't really find any. That's why I decided to get my hands on all three flavors of Women's Best Slim Shake and do my review! So let's start talking about the product.
What is the best flavor of Slim Shake? 
The best flavor of Sim shake is Cookies 'N Cream. The vanilla and the chocolate both taste, well, kind of ok, but the Cookies 'N Cream was the only one that I found to be palatable. Here is my analysis of each of the three flavors: 
Cookies 'N Cream: I'm going to give Cookies 'N Cream an 8.4 on the flavoring because it was just average as far as protein shakes go. It's not as good as APOLLO Protein, which literally tastes AMAZING (and keeps me full forEVER by the way), but Slim Shake tastes ok, don't get me wrong. The cookies 'n cram flavor has some parts that remind me of oreo, but then unfortunately the whole taste does seem to get overwhelmed by the unmistakable notes of soy and stevia- two of my LEAST favorite tastes. But if you do buy Womens' Best Slim Shake, this is definitely the flavor to get.
Vanilla: The vanilla is getting a score of 8.2 in this review because while it was not quite up to the standard of the cookies 'n cream, it was certainly better than the chocolate. This flavor tasted strongly of vanilla bean, and was also very very sweet. I found it to be much sweeter than Cookies 'N Cream, but not in a good way. It was almost too much.
Chocolate: The chocolate flavored Slim Shake is not good. I think you would agree if you tried it. There's almost something fruity about this flavor of Women's Best protein shake that is very unpleasant. You can sense it right when you open the seal of the jar. Instead of a rich chocolate-y taste that you would expect from a chocolate protein powder, you get sort of a dusty, fruity sensation. It's not my favorite.
Speaking of not favorites- let's talk a little bit about the nutrient profile of Slim Shake. Because there's a few very important things about this supplement that you need to know. 
Women's Best Slim Shake Formula Grade: 7.0
The ingredient formula defines a protein powder. Anyone that tells you different is pulling the wool over your eyes. What you want to look, and what will define your protein as a high-quality product is one that has at least 22 grams of protein, is whey or casein based, and has low sugar. These are the basic elements of any quality protein formula. And unfortunately, Slim Shake meets zero of this criteria. Er. Actually one. Since there are 25 grams of protein per serving.  Of course if you are vegan or vegetarian you will want to look for a plant-based protein as opposed to dairy. Gardenia is a wonderful product that will fit the bill in this case. But getting back to Slim Shake. Looking at the ingredients I immediately dislike these three things about it: 
Soy-based:

I HATE soy because my stomach can not digest it properly. Soy is actually one of the worst things you can put in your body in my opinion. There is a great deal of research that has come out against soy that speak to the dangers of this protein source.

Sugar:

The second thing that I detest about Slim Shake is the sugar content. I'm all for natural sweetener, but you know what else is naturally sweentened? A can of coke. And I ain't drinking that stuff! Five grams of sugar is still too much for this lady. Sorry Women's Best.

 

Sodium:

1500mg is a pretty aggressive amount of salt to slug down at once for me. As someone who is very careful about my sodium intake, I really would prefer to keep the sodium at a more manageable level.

 
Honestly. The sugar and salt could be forgiven. But basing your whole shake on soy, which is cheap, and quite frankly not healthy at all is just not very excusable. There are so many other protein sources to choose from that would have made Women's Best protein an infinitely better product. But they didn't. And in my opinion this is just, well, a BAD product. But it looks kinda nice. 
Women's Best Slim Shake Packaging Grade: 8.8
I'll throw Women's Best a bone in the packaging review section. They did a good job at copying Protein World Slender Blend. Hehe. But seriously you can see the inspiration for this packaging is very closely related to Protein World. From the clear 'glass-look' jar to the silver aluminum lid, there are lots of similarities between the two. Even though the focus of the design is on the silver heart with the female face, there is still a certain minimalism that reminds me of the exact style used on Protein World's Slender Blend tub. 
But I'll give it to Slim Shake. Even if some elements were borrowed, this is still a handsome design. Plus. A great design is allowed to borrow from other great work. It's the way of the world. I like the shade of pink that Women's Best chose for the product. It's a nice, deep, wholesome color that looks rich. Unlike the trashy hot pink of products like Fitmiss and Nutrabio. And you know what? Come to think of it I'm starting to like the Women's Best logo, too. The heart has a sort of choppy, intricate beauty to it that I hated at first, but it really has started to appeal to me. Last things to point out are the really classic choice of fonts and also the tasteful background graphic on the main label area. All-in-all the design is very appealing.
Women's Best Slim Shake Review Summary:
Women's Best Slim Shake Flavor Grade: 8.4

Women's Best Slim Shake Formula Grade: 7.0

Women's Best Slim Shake Packaging Grade: 8.8

Women's Best Slim Shake Value Grade: 7.5
Value, to me, is the culmination of everything you know about a product, bundled into one big thing, and then compared against it's price. And to me, the value of Slim Shake is a 7.5/10. I'm just not willing to pay over a $1.50 per serving ($50 for 28 servings) for a soy-based protein shake. Soy is just cheap garbage. I love the packaging here, and the cookies 'n cream flavor is pretty good. But it's just not enough to overcome the main ingredient. I'd steer clear.*
Women's Best Slim Shake Final Review Score: 7.5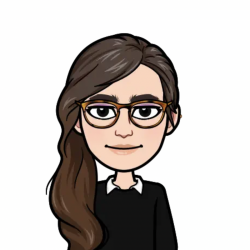 Latest posts by Allie Lewis
(see all)