NKD Nutrition Naked Energy reviews are tough to find so I'm glad that you were able to get your eyes on mine. In this review I'll do what I ALWAYS do- I'll tell you if this pre workout is any good or not. I'll go over the Naked Nutrition pre workout flavor, the formula, how it made me FEEL in the gym, and of course I'll go over the packaging as well. I'm pretty dang good at these pre workout reviews at this point since I've reviewed hundreds of them. So you can rest assured you're going to get the the inside scoop on NKD's new pre workout. Sound good? Ok. Get your reading glasses out and let's get started.
NKD Nutrition has a pretty good shtick. They follow that whole 'less is more' trend that you see more and more in this crazy sports nutrition world. I mean. Just look at the handful of reviews I've done recently. From Alani Nu to Tropeaka to some of these other 'clean' brands, they all have very few ingredients, fancy labels, and seem to vibe with this minimalist trend.
One thing I've noticed, however, is that the minimalist trend is making most of the products taste like, well, crap. I don't think it's possible to have both. So I wanted to start this Naked Energy review with an overview of the the flavor and taste. What does this product taste like? Is it any good even though it's 'Naked'? 
Does Naked Nutrition's Natural Pre Workout Taste Good? 
The answer is, quite frankly, no. 
This pre workout just doesn't taste as good as many of the others that I've tried. It does taste fruity, but the sweetness is almost non-existent, and the flavor itself has no real depth. There is some sweetness on the palette but it just disappears. It's weird because there are actually 9 grams of actual sugar in it but even that amount doesn't seem to hold up and provide actual sweetness. 
I was pretty disappointed with this flavor. I actually did review there protein a few months ago and thought one of the downsides of that NKD Whey protein was also the flavor. So it's a consistent theme with Naked Nutrition. Naked means it is also somewhat bare on taste too. But all of that can be forgiven if the product kicks butt in the gym. Is that the case though? 
Does Naked Energy Pre Workout Work? 
I tried this pre workout for two different workouts. One yesterday when I got it, and then again this morning. 
yesterday I used Naked Energy pre workout before a heavy weight day. The product gave me some energy up front, and I could feel the caffeine and the vitamins working on my brain to ramp up my energy levels. The caffeine was actually pretty strong in my opinion.
But. But. But. 
During my actual workout, I sensed that this pre workout wore off rather quickly. I noticed very little by way of strength or endurance improvement. Keep in mind this Naked Nutrition Pre Workout review is coming hot on the heels of my Modern Athlete pre workout review, and that product could provide enough energy and strength to the entire western hemisphere. It was insanity and as you know I thought it was TOO strong. But NKD's Natural pre workout is way too soft on the stimulants and energy. It did almost nothing once I got into my workout.
It was the same scenario for my endurance workout. I felt that initial energy rush,  but after that, about 3 miles into my run, I felt like I sweated the Naked Energy pre workout out of my body entirely and it left me feeling actually a little bit sluggish. My nutrition was totally on point both days too, so I know this pre workout was not fighting any dietary shortcomings. So. Yeah I was not terribly impressed with Naked Energy pre workout from a performance standpoint. Let's look into the supplement facts and see what's in this natural pre workout. 
What's in Naked Energy Natural Pre Workout? 
Again, this brand seems to keep their formulations very simply, possibly at the expense of some effectiveness, as was my experience with the product from a performance standpoint. 
This pre workout is unique in that it contains far LESS ingredients than most other new pre workouts that you see come down the pipeline. This pre workout is actually more like a vitamin powder with a couple of pre workout ingredients dumped in. Almost like an afterthought, to be honest. Let me list out the ingredients though, and then we'll go over my notes. 
Naked Nutrition Pre Workout Ingredients:
Vitamin A
Vitamin C
Vitamin B3
Vitamin B6
Vitamin B9
Vitamin B12
Calcium 
Beta Alanine
Creatine Monohydrate
Arginine 
Caffeine 
NOTES: So you can see that the last four ingredients are what you are used to seeing in pre workout. The bar bones. Creatine. Caffeine. Beta Alanine. And oddly enough, arginine. Arginine is an odd inclusion because most pre workouts do NOT use that anymore. It used to be used as a 'pump ingredient' way back when in the days of the original Cellucor C4 pre workout. 
The rest of this Naked NKD Energy pre workout formula is just sugar and vitamins though. Sugar and vitamins. Sound familiar? Sure does. That reminds me of VITAMIN WATER. The weirdest company ever that does hundreds of millions of dollars in revenue. 
The other weird thing about this pre workout is that there aren't any modern ingredients. Nothing like. Betaine. Or citrulline. You know. All the ingredients that are proven to work in the last decade or so. This NKD Energy pre workout is actually very similar to the Slimvance fat burner that I published my review on yesterday. Just a very old-time formula. And it leads to old-world results. Not really anything great. Okay. Let's move on to the packaging evaluation. 
Naked Nutrition Naked Energy Packaging Looks Fine. 
I actually do sort of envy this minimalistic packaging. There are some brands that go with this minimal 'super-clean' vibe but they just miss the mark. Brands like Soylent, or, hm, who else does this.. SFH protein to an extent. And there are others. But yeah this one looks okay. 
The name 'Naked' is edgy and cool. I think the NKD Nutrition logo looks a little bit, hm, 'off' or just too much like a video game logo or something. I think for a 'super clean' minimalist company they could have gone more the direction of Ora Organics. Their Renewable Energy pre workout product looks more like a cosmetic than a hardcore supplement. But. Yeah Naked looks cool. The yellow background is the primary design feature (there isn't a whole lot else ON here). I think the font used for the product title 'Naked Energy' is perfectly chosen. The information on the back is also perfectly designed. I'll give them a 9/10 on packaging. Let's summarize things now for you. 
Naked Energy Pre Workout Review Summary
– The formula is weird. Mostly sugar and vitamins with a few traditional pre workout ingredients mixed in
– The flavor is not great. It's just very weak no matter how concentrated you make it 
– The product does give some short-term energy, but nothing to write home about in terms of workout performance 
– The packaging is brilliant. Probably the best part of this NKD pre workout
Final Score: 8.0/10 
The price point is very in line with what you would expect from other pre workouts in it's category. But knowing what I know about this product's formulation, flavor, and performance, I just don't think Naked Energy is the best pre workout option. Even in the 'natural' category, there are better options.*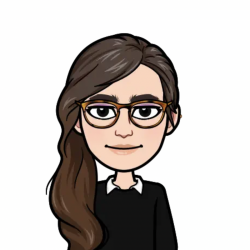 Latest posts by Allie Lewis
(see all)