Slimvance Reviews are easy to find these days because this is one of the most talked about fat loss products on the market today. I came across Slimvance at my local GNC when I told the rep that I was looking for weight loss products. He immediately showed me the Slimvance product, and well, he made it sound great. So I bought it. I have been taking it for about two weeks, and because I have some experiences with it, I figured I'd let you guys know how it works. In this Bodydynamix Slimvance Review I'll discuss the formula, the effectiveness, and even the bottle packaging. If that sounds good to you, let's kick it off right now.
Slimvance is the first fat burner I've done in a really long time- actually the last one that I did was way back in July. It was on the Lipocide IR fat burning POWDER. Not even a pill. But this Slimvance stuff. It is much different. It is a traditional pill. I took it for two weeks and let me start off with the part that you probably care the most about. 
Does Slimvance Actually Work?
Of course that is what you want to know. That's what we all want to know about these diet / weightloss products. I personally thought that Slimvance would be a huge waste of my money, and I was basically right. But let me just paste my 15 day log below and let you go through my Slimvance experience over the next few minutes, starting from the very beginning to end.
NOTE: I was about five to seven pounds over my usual weight of 127. I like to be somewhere between 126-130 but I actually did want Slimvance to help get me back down to where I wanted to be for Spring Break (Cabo coming up!). 
DAY 1: Okay so I bought this Slimvance today from GNC after I went in there looking for the new flavor of Oh Yeah One bar. I am actually pretty pumped to try Slimvance after the guy described it as stimulant free. It actually is NOT stimulant free first of all, but none-the-less I'm going to try it out for a few weeks. 
DAY 2: Okay so this was the first day that I'm taking Slimvance and obviously I haven't seen any real changes after ONE day but I am noticing that there is a very real energy component to this fat burner. I take Slimvance in the morning and notice within five to ten minutes my energy levels ramp up dramatically. It'll be interesting to see if that energy boost translates into weight loss. 
DAY 5: Fat burners always take at least a few days to kick in so I figured I'd give it a few days before my first REAL check-in. Not a whole lot to report in terms of fat loss or composition change. I think the thing I've noticed most is the appetite suppression, but that effect to wear off at night and leave me starving. And y'all know when I get starving I reach straight for the Ben and Jerry's. So my diet has not been perfect but I do feel like I'm eating less total at the end of the day, due to the Slimvance Core Slimming Complex.
DAY 10: Five more days of being on Slimvance, and I was down to 126.5 lbs this morning. Granted I had a glass of wine for dessert last night, but I do actually feel a tiny bit lighter than I usually do. This could be a tiny bit of placebo effect, but something tells me it isn't. I also see slightly more definition in my face and neck- which is usually an indicator that Slimvance is definitely doing something. A few more days and I'll wrap up this log and hopefully have even more of a pronounced result. 
Day 15: I've given Slimvance a pretty good little while to do it's thing now. The product has shown SOME promise in the sense that I have certainly gained a bit more structure and definition in my face and through my upper body. My arms and legs look mostly the same and I wish my butt was a little leaner but Slimvance didn't seem to do a ton for me in that department. My final weight is 126.2 after being on Bodydynamix Slimvance Core Slimming Complex for over two weeks. So I have lost over a real pound in about two weeks. Nothing crazy, but I did see that small change. Let's talk about the ingredients in Bodydynamix Slimvance to see what is actually in this fat burner. 
Bodydynamix Slimvance Ingredients: 
There aren't too many ingredients at all in the Bodydynamix Slimvance Core Slimming Complex. I'll list out all of them and then share my notes on if it's a good ingredient list or not: 
Garcinia Cambogia Fruit Extract 
Capsimax Fruit Extract 
Piperine From Black Pepper Fruit
Caffeine Anhydrous
And those are the only ingredients. I thought that we would see a few more, even if it wasn't the entire laundry list like you see in Muscletech's fat loss product or even that weird Royal 21 Queen product. I should note that Bodydynamix also makes a stimulant free version of this fat burner that I have NOT tried- but that one uses a combination of moringa and turmeric to provide the fat loss benefits.
But as far as this one I have tried- I think the ingredients are fine. But I will say that the Slimvance formula is pretty much the same formulation you would have seen several years ago. And from that standpoint I think this fat burner is a little bit dated. Garcinia. I mean. The jury is still out on whether or not that ingredient even works. 
I think the Capsimax fruit extract is a pretty decent choice for a supporting ingredient, as is the piperine. Caffeine is sort of a 'no kidding' add-in that rounds out the formulation. 
So. Yeah. The results that I got actually make a great deal of sense when you consider the Bodydynamix Slimvance formula. It's pretty standard with nothing in there that is REALLY going to get you shredded fast. But I've seen worse formulas in the fat burner category for sure. Let's close things out by discussing the packaging. 
Bodydynamix Slimvance Looks Boring. 
The color palette is borrowed from the Cellucor HD Fire packaging and I think it looks OKAY but nothing special. This packaging makes me feel the same way as the rest of the product- almost as if it was made in the early 2000s. That's the common theme for Slimvance. Nothing really is 'wrong' with this fat burner, but nothing is particularly exciting about it either. Aesthetically, you have a black jar with a 'flame' graphic slashing from left to right through it. The 'Slimvance' title is tall and narrow across the top. The Bodydynamix brnad name sits above. Some statistics that probably mean nothing provide persuasive data around the strength of the formulation. Again. Very old school and not nearly modern enough for me.
Bodydynamix Slimvance Review Summary
– I tried it for two weeks, losing a total of 1.2 pounds. I think most of that was fat. I was neither bitterly disappointed nor overjoyed with this result. 
– The Slimvance formulation is rather stale to me. Old time ingredients from several years ago. 
– The packaging is okay, but also seems like it was made a decade ago. 
– At $60 / jar, Slimvance is overpriced by about $28. 
Final Score: 7.5/10 
Bodydynamix Slimvance is a fat burner from the old times. Very few ingredients to get excited about, and in a retro bottle. For $60 there are MANY better options on the shelf.*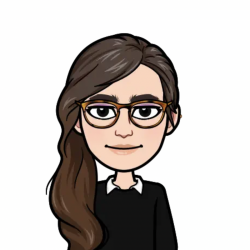 Latest posts by Allie Lewis
(see all)