PES Science actually makes a fat burner? Who knew. Up until a few weeks ago, I certainly did not. But you know I had to get my hands on this fat loss product once I did so that I could put together a sweet Norcodrene Review. How hard is that to say, by the way? PES Science Norcodrene Reviews are actually pretty tough to come by, believe it or not. I was surprised, since PES Science has come on VERY very strong in recent months. I'd even go as far as to say that this brand has evolved more competently than any of the other supplement brands in 2015. In this review, I'll tell you if this fat burner keeps in PES Science's tradition of excellence of making high-quality products for people of all fitness goals. My fitness goal over the last few weeks has been losing weight. So that is the lens through which I'll be reviewing the product. Did it work? Did I end up losing weight? I'll tell you. I'm also going to talk about the ingredients in this fat burner to make sure you know what you're putting in your system. The third and final section for grading is the packaging grade, so be ready for that as well. So if you're ready for another entertaining and awesome PES Science review, let's get cracking on Norcodrene!
Norcodrene is a product that has managed to fly a little bit under the radar as far as fat burners go.
PES Science has built a really strong foundation on their pre workouts such as High Volume, the creatine-free pre workout that I actually really enjoyed (you can read my full High Volume Review here).
PES also quite frankly stole my heart with PES Select- a protein that missed out on our Top Ten protein powders for women, but is an overall great find (read the full PES Select Review Here).
But the article is about fat burning. I know. What about their powdered fat burner? It was only a few weeks ago that I compared their Alphamine fat-loss/energy powder to some other popular fat loss powders. I found the product to be quite average, but that only further raised my desire to try their more traditional fat burning pills- Norcodrene. I almost can't even type Norcodrene with a straight face. After watching this evening's Republican Presidential Candidate debate, I feel like drugs and wars and bad stuff are still swirling around my head. And let's be honest, what's the first thing YOU thought of when you heard the word 'Norcodrene?'. Lol. Right? It sounds like a schedule 2 controlled substance! But does it perform like one?
Does Norcodrene Work?
I think the most important talking point when discussing any fat burning product is basically DOES IT WORK. We've all spent plenty of money on trying to improve our bodies. Actually that's ironic that I say that because PES actually stands for 'Physique Enhancing Sciences' – one of the most brilliant names in sports nutrition, I might add! But yeah, you know I was really, REALLY hoping this product would work. Coming off my experience with FitStrong, I was really sort of starting to doubt fat burners. I needed a product to restore my faith in the industry! So here is my 3-week log of PES Science Norcodrene:
Week 1: My protocol has been as directed- One capsule of Norcodrene on an empty stomach before breakfast, and then another one 5 hours later. This first week has shown me a little bit of promise, actually. The caffeine content kicks in really pretty quickly, and makes me 'feel' the product right from the get-go. Standing here in front of the mirror, although I am slightly hungover and de-hydrated, I feel like my body looks more aesthetic than it did 7 days ago. I have much more definition in my lower abs. Interested to see if that's because of dehydration or if that is real.
Week 2: Ok, the ab thing is real! I'm actually not hungover today, and honestly this is the first time post-Thanksgiving week that I feel like my body looks somewhat respectable again. As you know my entire Thanksgiving week was disastrous between the feasting, drinking, and no exercising, my body was quite frankly a disaster. I've been down on my body ever since, but with the help of Norcodrene I seem to be getting some of it back.
Week 3: Well, the results seemed to have slowed a little bit, but they've held steady and further convinced me that the product is/has worked. Often times with these products there is a point of diminishing return, and it seems that I found it around day 17, which isn't too bad. I'll probably go ahead and finish the bottle just to confirm. But overall I've been satisfied with the results. My lower abs are starting to 'pop' again, and my butt seems to have better shape than usual.
As you can tell reading through my log, I'm going to chalk this product up to a success. With virtually ZERO side effects to speak of, I really couldn't be much happier with PES Science Norcodrene. As is such, I will give it a 9/10 for performance overall. This product works for me. Let's take a peek at the ingredients in Norcodrene.
PES Science Norcodrene Formula Grade: 8.6
This fat burner is a perfect example of a diet product that seems to almost outperform what you see on paper. On paper, the product is broken into two separate matrices (I love that plural form of the word 'matrix' for some reason). The two matrices are the TGR5a-Infused Matrix, which is a horrible name, and then the Thermo Energy Matrix- another sort of poorly-worded name. I don't really like these concentrated fat burners because you can't tell how much of each ingredient is included. But it's not that big of a problem I guess. They DO tell you the exact amount of caffeine, which is 200mg. Let's list out the rest of the ingredients:
Cirsium Oligophyllum Extract

Japanese Thistle Extract

Grapefruit Extract

Selaginella Tamariscina Extract (Amentoflavone)

Yohimbe

Higenamine
So as you an see, the list of ingredients isn't terribly complex. Compared to something like Animal Cuts, which seems to leverage every fat loss component EVER made, this formula seems so basic. But from what I experienced, the benefits of this product were right there with Animal CUTS. I think the combination of Amentoflavone, Higenamine, and caffeine are incredibly impactful ingredients within this formula. I know they certainly gave me energy, and ramped up my metabolism to the point where I saw those nice changes to my physique. I like how PES Science kept the Norcodrene formula relatively simple.
PES Science Norcodrene Packaging Grade: 8.5
I'll give PES a middle-of-the-road 'B' on the aesthetic side of things here. The product has somewhat of a dated look in my opinion, but the design is sort of timeless. They've clearly gone with that almost 'clinical' look. Not quite to the extent as the really gimmicky products like Natural Science Creations CUTS, which tries so hard look like a pharmaceutical that it's borderline deceitful…scratch that it IS deceitful and I also hated that product. But Norcordrene is somewhere between that and a traditional sports supplement in terms of appearance. The product features a really unorthodox shade of forest green / teal that I find to be quite refreshing. The product name is clearly printed across the top portion of the label, and the words 'Breakthrough Thermogenic' offer clear clues as to the product's purpose. I think I would've added some language around 'fat burning' to the label…but that's just me. Overall I do like this product from a design perspective. Like. Not love. It's pretty good.
PES Science Norcodrene Review Summary
PES Science Norcodrene Performance Grade: 9.0

PES Science Norcodrene Formula Grade: 8.6

PES Science Norcodrene Packaging Grade: 8.5

PES Science Norcodrene Value Score: 9.0
Norcodrene is a really well BALANCED fat burner. I think this product has a nice combination of effectiveness, strength of formula, and attractiveness. In many ways I wanted to give a higher grade than I have. I think with a SLIGHTLY more robust and high quality ingredients panel, this product has the makings of a true fat burning superstar. Nicely done once again, PES. You've come up with yet another well-priced, upper-mid-tier product that stands above average.*
PES Science Norcodrene Final Review Score: 8.9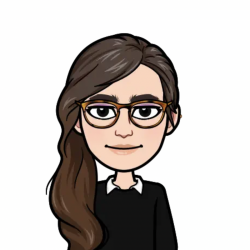 Latest posts by Allie Lewis
(see all)