Happy Thanksgiving to all of you and welcome to my PES Alphamine Review. In this Alphamine review I'm going to do all kinds of things. The first thing that I'm going to do is tell you how the product works. That's right. A fat burning powder review should, if it does just one thing, provide you the information you need to make the most informed purchasing decision. That's what my review blog is all about. Helping you make informed decisions. Informed, as it relates to fat burning, means that you know if it works, what's in it, and then some extra goodies as well. You'll see what I mean by that later in the review. So bear with me during this Alphamine review if it is a little bit disjointed. I'm trying bake a pie simultaneously while crafting the article. But I'll do my best to make it as informative, entertaining, and eloquent as possible. Eloquent. Not exactly how anybody would describe my ramblings on these fat burning products. But entertaining, yes. You shall see. Now where the heck do I keep my 3/4 measuring cup? Ugh. It's nowhere. Ok. Why don't I sit down, put on my favorite Christmas CD, and crank this review out for you? Yes. That is exactly what I'll do. Let's begin the PES Science Alphamine Review.
There is only one question that matters when crafting a fat loss product review. The PES Science website states that Alphamine is the #1 Most Versatile Powder. Whatever that means. It says it has thermogenic igniting technology, a powerful stimulant system, and a hardening agent. A hardening agent…err…LOL. Can I slip some into my boyfriends breakfast cereal? LOL I'm the worst. I know. Ok lastly the site claims that Alphamine has amazing taste. Hm. I know the PES Protein Powder tasted amazing so it's not that hard to believe. (read my full PES Select Review Here). Ok. So actually why don't we start with the taste before we get into the results…
What is the Best Flavor of Alphamine?
The best flavor of PES Science Alphamine might just be Appletini. I actually got to try three of the other flavors as well: Pina Colada, Cherry Limeade, and Strawberry Pina Colada. Those four flavors are still just part of the full Alphamine menu. The full menu includes Margarita and fruit punch as well. I didn't bother to taste the margarita and fruit punch because 1. I'll get nauseous if I have something that even remotely tastes like margarita's ever again, and 2. I'm so sick of fruit punch at this point that I'd rather get punched in the face than drink more fruit punch flavored stuff. But yeah, the Appletini flavored Alphamine just has a super-unique taste that makes it the top flavor in my book. There are definitely strong apple influences in this flavor (obvi) but what I like best about it is the sort of citrus-y complexity that comes with it. I don't know if the 'tini' is supposed to mean 'apple martini' flavored, but whatever it is, it works. It's sweet and sour and smooth all at once. It's really, really good. Of the other three flavors, I would rank them in order of best to worst:
Strawberry Pina Colada

Pina Colada

Cherry Limeade
The strawberry Pina Colada was super tasty, and so was the regular pina colada. Both are super tropical and fun. The strawberry gets the edge in my book because I am a huge strawberry lover as you know. The cherry limeade flavor was not very successful in my opinion. Maybe steer clear of that one in favor of one of the other 8 flavors. You should be able to find something you like. My official recommendation is the Applietini. Ok let's talk performance now!
Does Alphamine Work?
I should really start a new category of reviews that are for these thermogenic powders. These are basically energy drink powders and seem to be less for fat loss and more for just giving a kick of energy. Inspired 3Mber is another one of these thermogenic powders that I reviewed and really liked. Motiv8 Burn is another one that I've reviewed but didn't like quite as much. I've also authored a review on Metabolic Spike which actually did help me burn some fat. With the emergence of this new category of fat loss supplements, it comes as no surprise that PES Science would enter the arena as well.
I've been taking Alphamine for the last three weeks to see if it would in fact create some fat loss and physique Enhancing results for me. I have not changed my workout schedule in any way- I've just started taking Alphamine instead of my usual morning coffee. I've even been using it as a pre workout. I'm going to tell you that this product works exceptionally well for pre workout. It also has shown me some promising results in terms of shaping and toning my body. Let me blow that out into some more detail. How about I tell you the top three effects of PES Alphamine that I've noticed during these first three weeks on the product.
Overall Body Conditioning: I think this is a combination of a couple different things that Alphamine does. The product is certainly having an impact on my body-fat percentage, and then also it seems to be pulling some water from the cells of my body. There doesn't seem to be extra water covering the muscles, so literally everything seems to just be popping more. My abs, my shoulders, and my hamstrings in particular are all coming through much clearer than before.
Energizing: I take a scoop of Alphamine first thing in the morning before breakfast, as prescribed on the label. Within ten minutes I feel like I am on cloud nine. The product has the strange ability to both energize and improve the mood. Only a handful of products that I've tried can do this in my opinion. One of those is the Neon Sport Volt pre workout, which always gave me that uplifting feeling. I always feel full of positive energy after taking Alphamine. Maybe my favorite benefit of the product, actually.
Focus: I know that PES Alphamine is a thermogenic and stimulant, but I personally found two of the strongest effects of the product to be the energy and focus system. I will probably keep a tub of Alphamine around just because of the way it gets me dialed in to complete my work. As your resident stimulant junkie, it was so interesting to try yet another product that had been able to dial me in this way. I was stoked to take a peek under the hood and analyze this product formulation. And that's what we're going to do now:
PES Science Alphamine Formula Grade: 8.7
The PES Science Alphamine Thermogenic powder consists of just two very small combination blends: The Lean Performance System and the Ergo-Thermogenic System. The Lean Performance System consists of:
Choline Bitartrate

Alpha-Hydroxy-Isocaproic Acid

Eucommia Ulmoides Leaf

 

Olive Leaf Extract
This is for improving the fat burning metabolism within the body while at the same time elevating cognition and focus. The second complex is the Ergo Thermogenic System, which includes:
Caffeine Anhydrous

Nelumbo Nucifera Extract (Higenamine)

Yohimbe
The cool part about the Ergo-Thermogenic System is actually the yohimbe. PES claims to have synthesized a special form of Yohimbe called SA2-A. This is supposedly a form of Yohimbe that gives a much smoother feeling of energy. Some think that the SA2 is also what gives Alphamine the feeling of well-being. I've also become quite fond of Higenamine lately, which is another of the feature ingredients within Alphamine.
PES Science Alphamine Packaging Grade: 7.4
The packaging is certainly not the strongest point of this product. Unlike the PES Select Protein, Alphamine looks more like High Volume. It's boring. The white and red label pasted over the black tub is not the most attractive product on the shelf of your local supplement store. There is nothing remarkable about what they've done with this design. The shades of red remind me of that terrible biosteel drink. The name Alphamine, while not completely off-putting, is displayed in a very thin font that in my opinion is poorly chosen. If I had to choose some strong points of this design, it would have to be…hmm…the 'NEW' emblem is not so ugly. It contrasts nicely with the rest of the package and draws your attention. I think the company name and logo of PES 'Physique Enhancing Science' has also really grown on my lately. The concept of improving the physique is one that resonates with a great majority of people. I think that's why PES has really established itself among the top companies in the modern day sports supplement marketplace.
PES Science Alphamine Review Summary
PES Science Alphamine Flavor Grade: 8.4 (avg)

PES Science Alphamine Performance Grade: 9.0

PES Science Alphamine Formula Grade: 8.7

PES Science Alphamine Packaging Grade: 7.4

PES Science Alphamine Value Score: 8.8
The PROS of PES Alphamine are the energy and focus, the taste of some flavors, and also the reasonable price point. It's a very small jar for some people to pay around 40 bucks for, but it will last forever since the scoop is so small. The CONS of Alphamine are that it looks ugly, and might not be totally worth it to some people. I think it's a good product at a good price though.
PES Science Alphamine Final Review Score: 8.8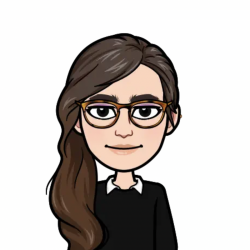 Latest posts by Allie Lewis
(see all)