Sexy Strong Fuel Pre workout is my first pre workout review in quite some time, and I must say that I am very excited to be able to share my thoughts with you. S3xy Strong is one of those brands that has remained off of my radar from quite some time, so I'm glad that I finally got a chance to experience this brand and what it is all about. In this Sexy Strong (or S3xy Strong) Fuel Review, I'm going to grade the product on four separate criteria. The first category we will discuss is the flavoring and taste of this pre workout for women. The second category we will dive into is going to be the performance grade. I'll help you iron out if Sexy Strong Fuel Pre Workout actually works. Following the performance grade we're going to discuss the supplement facts and ingredients panel to determine what goes into each serving of Sexy Strong Fuel. The fourth category is of course the label design category where we will dive into the the label and overall aesthetics of the product. We'll conclude the review with a review summary and assign a final score to this pre workout. So take a swig of coffee and get comfortable because it's time to get his in-depth Sexy Strong Fuel Pre Workout Review started!
So I have been on a really good kick lately of having my affairs in order and being able to get in the kind of shape that I want to be in. For the most part. I still do have those late night hunger pangs when I go to the Cheesecake Factory and get the Grilled Steak tacos and totally pig out. But you know what? That's just my body telling me that I was still not at a caloric intake level that was even close with my output for the day. I needed those calories in the worst way. Keep telling yourself that Allie. Lol. But yeah. Things have been good. I am all settled into my new apartment. And by settled I mean that the TV and internet is hooked up and that all my stuff is still in boxes. I don't know what it is about me where I am so afraid of committing to anything. Like. It's just a 12 month lease Allie- you can do this. Geez. But besides the TV and internet being setup, the other thing that is setup is the supplement bar in my kitchen. What. You don't have a supplement bar? It's an absolute necessity. And I was particularly excited for this mornings workout because there was a shiny new inclusion to my supplement bar sitting right there waiting for me. Yes. You guessed it. The Sexy Strong Fuel Pre Workout. This stimulant-free pre workout got the full treatment from me this morning so why don't I stop the chit chat and tell you all about it. Time to get down to business on this pre workout. And the first line item? The flavor.
What's the Best Flavor of Sexy Strong Fuel Pre Workout? 
I actually think the Bangin' Blue Raspberry is the best flavor of the Sexy Strong Fuel pre workout. I think the name is, well, interesting, but the flavor itself isn't so bad. As you know from reading my other pre workout reviews you know that I actually hate blue raspberry flavored things (except of course for the PES High Volume pre workout blue raspberry flavor which is stupid good). But I actually think that the blue raspberry-flavored Sexy Strong Fuel might be right up there alongside it. This flavor has a nice amount of sweetness that is good enough to mask any unpleasant-tasting ingredients in the formula without making you feel like you just drank fifteen diet Coke's worth of artificial sweeteners. Some pre workouts are like that, you know?! 
The second best flavor of Sexy Strong Fuel is the only other flavor that they make, which is the Pink Lemonade. I really wasn't a huge fan of this flavor, or really anything pink lemonade flavored for that matter. I don't even know what it is about making the lemonade 'pink' but whatever they do add to make it that way really compromises the taste of the product in my opinion. Unlike the Bangin' Blue Raspberry, the Pink Lemonade IS super sweet, and it doesn't tickle my fancy the same way. Whereas the blue raspberry had a surprisingly refreshing and strangely authentic berry taste to it, this one was opposite. You could almost smell the lab where this artificial flavor was cooked up as you drink it. Do you know what I mean? Like as the liquid is rushing down towards your mouth your nose is just filled with the strangest, most man-made, gross smell you've ever smelled. And it fills your senses so that even as the liquid flows into your mouth you are still just surrounded by that one strange aroma. It's not pleasant at all. But I would have to give the Sexy Strong pre workout a 8.9 (B-plus) on the flavoring just because the Bangin' Blue Raspberry really is quite good. So the taste is alright. How about the performance?
Does Sexy Strong Fuel Work? 
I'm going to give Sexy Strong Fuel an 8.3 on the performance side of things because quite frankly it was an inconsistent performer for me. I ALWAYS, always, ALWAYS struggle with these stimulant free pre workouts because it's impossible NOT to compare them to the ones that do have stimulants in them. Products such as Onnit's T Plus, About Time AUX, and Evogen's Carnigen have ultimately failed to impress me because, well, there's just no 'oomph' behind them. It's really hard for me to get that same sort of intensity from a pre workout that has no stimulant power at all.
But I'll try and describe what this product DID do for me, because it definitely did help me perform better than taking nothing at all. And that counts for something.
I took two scoops of Sexy Strong Fuel before my 'big cardio' day today, which consists of about 35 minutes of stretching warm-ups and then 75 minutes on the elliptical. I figured that this product would be a good fit for my cardio day since the intensity was relatively low and I didn't need to have that insane level of energy. So warming up and stretching I was waiting for some kind of sign that I had taken anything at all- and thankfully I did get that sign in the form of the beta-alanine tingles. On the S3xy Strong Fuel label it does say 'individuals may experience a mild flushing/tingling of the extremities'  which is of course addressing the effects of beta-alanine. I'm glad that they did include this ingredient because without it, it would be very difficult to feel the product working. The beta-alanine kicked in at the right time, and from that point forward I really could feel some endurance benefits starting to kick in. I felt like my isometric holds and planks had greater overall form and shape to them, and even on the elliptical towards the end when I feel like my body is just collapsing over itself I could tell that I was able to hold myself upright in a good strong position. Was Sexy Strong a total game changer for me for endurance the way some other pre workouts are? No, not really. But it was certainly better than nothing and I would probably take this one again if I ever do another stimulant break. So let's look at the ingredients.
Sexy Strong Fuel Formula Grade: 8.8
I've got to give S3xy Strong a B plus on the formula because they've done a nice job creating the ingredients panel of this stimulant free pre workout. They are quite transparent in the labeling too, so that each ingredient is itemized with the exact quantities included per serving. It's always refreshing when brands go out of their way to disclose the ingredients completely. It makes a difference to me and gives me the peace of mind to know exactly what is going into my body.
With this pre workout, you are getting basically a heavy dose of amino acids. The amino acids basically help your body provide energy to the cells without the need to utilize existing muscle tissue for that energy. So by supplementing pre workout (or intra-workout which is another popular time to take BCAAs), you are giving your body the optimal nutrients that it needs to improve your physique. Here are the key amino acids in the 'Forbidden Fruit Proprietary Blend' (great name LOL):
Leucine

Glutamine

Leucine AKG

 

Beta Alanine

Arginine AKG

 

LCLT

Isoleucine

Valine

Lysine

Glutamine

Threonine

Lemon Bioflavonoids

HIstidine

Phenylalanine

Methionine

 
So what you can see is that Sexy Strong is mostly, well, a BCAA supplement. You have the majority of the the 10 gram scoop (or 20 grams when you take 2 scoops) coming from the three Branch Chained Amino Acids. The rest of the formula is filled in by other aminos such as beta alanine and lysine. To round out the product you have Vitamins B6 and C to provide energy and then also some electrolytes to assist with hydration. Actually the more that I look at this product the more it makes me realize that this is ultimately an endurance product that you are probably best served taking during your workout. That's doesn't make it any less of a good product it just means I think they would be best served marketing it as the ultimate intra-workout or even post workout product. Let's chat packaging now. 
Sexy Strong Fuel Packaging Grade: 8.7
I'm honestly kind of liking the packaging of Sexy Strong. First of all they product is more of a large scoop size so you end up getting a slightly taller tub than usual. The bigger tub gives way for more room for the labeling graphics and design elements, which I really actually like. I appreciate that this is the sticker label that doesn't come entirely off when you open up the package. The product name 'Fuel' is laid out nicely in a square vertical arrangement. Some people will complain that this makes it less legible, but who cares. It looks nice. The Sexy Strong logo is featured nicely above the product title so that you can instantly associate the brand to the product. 
The color palette is a little too 'Musclepharm' for me, just because MP has totally commandeered the black and neon green color scheme for all time. I think if I were Sexy Strong I would've gone with an alternative color scheme just so that it wasn't confused for a tub of MP Assault. But I think they've done a decent job making it look unique to their own brand. This pre workout label has some nicely chosen subtle background graphics of the Sexy Strong 'eye'. This adds some depth and complexity to the design without making it a big jumbled, exhausting mess. I do enjoy this design and think it adds value to Sexy Strong Fuel as a product overall. A job well done, in my opinion. It doesn't blow me away, thus the grade just below an 'A', but it's solid.
Sexy Strong Fuel Review Summary
Sexy Strong Fuel Flavor Grade: 8.7

Sexy Strong Fuel Performance Grade: 8.3

Sexy Strong Fuel Ingredients Grade: 8.7

Sexy Strong Fuel Packaging Grade: 8.7

Sexy Strong Fuel Value Grade: 7.0
Ok so here's the thing. At the full 2 scoop dosage, you are getting 17 servings per jar with this stuff. 17 servings for $60. You do the math. That's MORE than $3 per serving. I mean. Guys. GUYS. This product is ok for an amino product, but $3 per serving is like more than a premium protein powder. Like alot more. I just can't give this product any higher than a C because the value just doesn't line up for me. If you are going to be charging Shakeology prices, you better have the best, most innovative product on the market. And this certainly is not. So for that reason, I have to give Sexy Strong Fuel a final review score of a C minus. Lower that price, guys.*
Sexy Strong Fuel Final Score: 7.3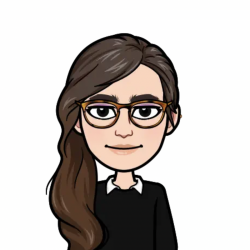 Latest posts by Allie Lewis
(see all)