If you're like me you've been waiting patiently for EHP Labs RPM Max Reviews to come trickling out. Should I buy RP Max or should I go with something with a more proven track record? For me, I don't really have that luxury. Because my fans want to know what a pre workout is like from the very second that it becomes available. And that's why right when it came out, I shelled out for my tub of RP Max. In this pre workout for women review I'll tell you about RP Max and if it's worth a buy. Er. I guess it's not exactly a pre workout for women specifically- but judging by EHP Labs Instagram I'm guessing they are mostly trying to reach a female demographic. As usual. But in this review I'm going to give you a full EHP Labs RP Max portrait. From the flavor, to the formula, to the performance, and finally to the packaging. That's a great deal of ground to cover, and I'm super hungry, so let's jump right into things, shall we? Yes. We shall. Let the RPM Max Review Begin!
I follow EHP Labs very closely on Instagram because let's be real- they have the sexiest team of athletes of any brand around. Yep, I'm saying it's even better than Shredz. Even better than 1st Phorm. Even better than that other crappy company with that guy with the cool hair…wait for it…wait for it…1Up Nutrition, that's it! My memory is starting to worry me. How could I forget about 1Up when I literally just reviewed their night-time fat burning product 'Beauty Sleep'? Anyways. EHP Labs has been on a crash course for global domination from the land Down Under (that's Australia, to those of you who live under a rock). EHP has made some interesting products in the past that I've actually enjoyed quite a bit- most notably the OxyShred Fat Burning powder. And now finally a dedicated pre workout. I wanted to give RP Max a really good try so I could compare RP Max and tell you the difference between RP Max and OxyShred. So let's start with taste! 
EHP Labs RP Max Flavor Grade: 9.0
I'll give EHP Labs some props- they've nailed the flavor of RP Max pre workout. I'll give them an 'A' in this review on the taste. I would expect no less from a company that has pockets as deep as these guys. I honestly can't believe it took them this long to make something that tastes this wonderful, but I'm glad they did. The flavor that I tried is the Citrus Margarita flavor. In many ways this tasted like the old Orange HI-C drink that we used to binge drink back in fourth grade- remember that isht? I would literally live off Orange Hi-C. And then an hour and a half later my blood sugar would drop to absolute zero and I would fall asleep immediately no matter where I was. That's an interesting lifestyle we used to live as children. Our diets played such a big part in that…but anyways back to EHP Labs pre workout. Citrus Margarita is tangy, sweet, and even though it uses two different artificial sweeteners, it doesn't have that 'diet' taste that some artificially sweetened products have. It's really tasty. I'm looking forward to trying some of the other RP Max flavors, especially the Strawberry Daiquiri! (yeah, yeah laugh at the alcoholic…ok Lol). So flavor is on point. But how does EHP Labs RP Max perform? 
Does EHP Labs RP Max Work? 
The age old question that my entire blog is devoted to. Does (blank) work? Does this pre workout work? Does that pre workout work? Work, work, WORK! I must say, it gets a little repetitive I feel. Some of my reviews I think are almost word for word. But that's because, you have to understand that almost all of these pre workout supplements are the same. Once we get into the supplement facts review you will notice that you start to see the same ones in various products. There are probably 75 different pre workout additives that the supplement companies use to give energy, focus, endurance, and sometimes a 'pump' feeling (see Controlled Labs White Rapids). So let me tell you how RP Max performed across all of those criteria. 
PUMPS: I didn't get any sort of 'pump' from this pre workout- which is fine. Other than my one high volume day, I don't care so much to get that really 'swole' feeling. Bro. Lol. But there's really none of that at play with RP Max. Because it's mostly positioned as a 'thermo activator' aka a fat burning pre workout. 
ENERGY: I think I'll give RP Max an 8/10 on energy. There's a good bit of pop right when you start, and it lasts for ALMOST the duration of your workout. Well. An Allie Lewis workout is longer than yours, you can bet. Lol. So if you workout for under two hours you're fine. 
ENDURANCE: This one sort of goes hand in hand with energy. It's good, but it's not great. I found that some of my shorter workouts were my better workouts with RP Max because there really is a point where you almost crash. You can totally tell when the pre workout effect is over and done with. You just want to go to bed. Lol. 
FOCUS: I found that EHP Labs RP Max made me super focused at the outset of the workout, and sometimes even like, right before the workout. I was able to maintain that level of concentration for about 35 minutes tops before I could tell it was no longer an impact. 
Overall I really enjoyed this pre workout by EHP Labs. I've used it all week, so four workouts, and will probably finish off the tub. It's an 8.5 out of 10 on the performance. It's a '50' scoop / serving tub, but trust me you are going to want to use two scoops, which makes it more of a 25-serving jar. Let's have a look at what exactly is in each one of these scoops of pre workout. 
EHP Labs RP Max Formula Grade 8.3
The formula of EHP Labs RPM Max is a little bit less impressive than the taste, and the resulting workouts from that formula. I'm not sure what the explanation for the results are, since I frankly am not too crazy about this formulation. I was under the impression that the days of the proprietary blend were over. Sigh. But. Alas. The biggest companies are still using them. Basically it means we don't know exactly how much of each ingredient we are getting in each serving. It's not a HUGE deal, and I'm not going to cry home to Mom about it, but it's definitely something that would be nice to know. Here are the ingredients in EHP RP Max pre workout: 
Beta Alanine
Taurine
L-Tyrosine
Choline Bitartrate 
Caffeine 
Guarana Seed Extract
Yerba Mate Leaf Extract
Bitter Orange Extract
Higenamine
Black Pepper Fruit Extract 
That's one of the more basic supplement facts panels that you will find. The energy comes from your caffeine, while the higenamine and bitter orange provide a little extra stimulant kick of their own. I love the usage of black pepper fruit for uptake of the nutrients, although I think most companies have shifted more towards Astragalus. 
The only thing I don't like here is the overall dosage- it's a 4 gram (giving them the old round up trick), scoop, which isn't a whole heck of a lot of product per serving. But. Again. It's essentially a '2-scooper'. All that means is you aren't getting quite the 
'bargain' you thought you were. But. Let's talk labeling now. 
EHP Labs RP Max Packaging Grade: 8.8
It's a handsome devil, I'll give it that. I bet you've never heard someone compare a pre workout to an ex-boyfriend before! But that's exactly what I'm doing here in the RP Max Pre Workout review. I don't always get that excited about the appearance of a pre workout package, unless it looks sweet like this one. They use a really fun color scheme that you don't often find in the supplement space. It's a dark blue and dark red (almost maroon) color scheme that I think has to be the Australian official colors. Anyways. It looks neat just because nobody else really uses them. Everyone else uses super loud colors.
They've done a sort of BPI Sports look by tilting the product title 'RP Max' on an angle, and laying the other information down beneath it. The coolest part about the EHP Labs RP Max packaging is the bright, shiny, foil elements that adorn either side of the main title strip. They reflect all nice and shiny and cool. I love it. The other nice thing is the jet of liquid that underscores the EHP Labs RP Max title. It morphs into a liquidy mass that is so realistic you can almost taste it jumping off the label and onto your tongue. Another brilliant label element is the car gauge / RPM gauge that is an homage to the name 'RPMax' or RP Max. Whatever. It's a nice touch. Very creative. I give them a high 'B' on this packaging. Ok. I think we have enough data to wrap this pre workout review up!
EHP Labs RP Max Review Summary
EHP Labs RP Max Flavor Grade: 9.0

EHP Labs RP Max Performance Grade: 8.5

EHP Labs RP Max Formula Grade: 8.3

EHP Labs RP Max Packaging Grade: 8.8

EHP Labs RP Max Value Grade: 8.2
The pros of EHP Labs RP Max are the taste, the packaging, and the performance to a certain degree. The cons would be that the formula isn't all that great, and since it's really a two-scoop serving, this means the value isn't crazy good either. I do like the product overall though. I'll give EHP Labs RP Max a 'B plus' overall.*
EHP Labs RP Max Final Review Score: 8.6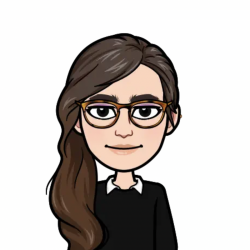 Latest posts by Allie Lewis
(see all)