Prosupps MyBar reviews are tough to find out there in cyberspace, because these bars are legitimately BRAND spanking new. I think that's why I knew I had to take it on myself to write out a nice shiny MyBar protein bar review for you today. I have tried all four flavors of this bar and can tell you with absolute certainty that these bars are, well, you'll see. Lol. Teasing you, I know.  But like any good storyteller I need to build up some drama and then bring you in close before I whisper in your ear what these ProSupps MyBars are all about! And yes, I see my reviews as stories. Why should a review be boring. We're going to make this MyBar review fun. I'll talk about the flavors, including which flavor of MyBar is best. Then we'll talk ingredients to determine if these protein bars are actually healthy. We'll finish up with an analysis of the packaging before wrapping things up with a value grade and final review score. Ready to get crunching? Me too. Let's get it started!
ProSupps is one of those companies that I do have some familiarity with after reviewing their pre workout, Mr. Hyde, and their fat burner called Vanish. I found both products to be a little bit, well, 'much' for me. Which is surprising because I can handle a LOT of stimulants. So the fact that both of these products had me crying for Mommy says alot about ProSupps. But now they have these bars. Now. I have reviewed a ton of protein bars from supplement companies at this point now, and so I wasn't totally sure what to expect from MyBar with regard to the taste, and also the nutrition. I've found that many of these bar brands that branch out from beneath supplement companies are more often than not filled with all sorts of garbage that you just don't need in your body. Andd, well, why don't we actually start right there with ProSupps MyBar. Are they actually full of a bunch of junk? 
Are MyBars Actually Healthy? 
So there are a few things that I'm looking for here. First is what sort of preservatives or sweeteners are in here that might not be that good for you. And right off the bat you see sucralose, which is an artificial sweetener, and also some soy ingredients, which I really don't like. I don't see TOO much in terms of preservatives and metals though, so all in all that's not too bad. 
From a nutrition facts standpoint, ProSupps Mybar could use some work too. The amount of saturated fat is WAY too high at a big old 5 grams per par. Couple that with 6 grams of sugar, and you have 11 grams of stuff that your body HATES. Now. It's one thing if the fat is from coconut oil or almonds or salmon, but I can assure you, in ProSupps MyBar, it is NOT coming from any of those places. It is coming from margarine or butter or something. Actually 'Palm Kernel Oil'. Which is not a great source of saturated fat, I can assure you.
The sugar thing– I'll leave that up to you to decide, but just know that 6 grams is too much for almost all of us to be consider these truly 'health food'. 
Now. That all being said, I don't think these are the WORST protein bars I've tested either, nutritionally speaking. If you read my Soylent bar review, you know that it can actually get MUCH worse! So I'll give ProSupps a 7.8/10 on nutrition here. Not a fail, but much room for improvement. Let's talk taste now though. 
What is the Best Flavor of ProSupps MyBar? 
I have tried all four flavors of ProSupps MyBar and I can tell you that the best flavor is, drumroll please, the, hm, well, let me see, they were actually ALL pretty decent! Let me describe each and then decide. 
The 'iced cinnamon crunch' flavor was the first one I tried and honestly this one might just be my favorite MyBar. The taste was bursting with cinnamon flavor and there really was a fantastic consistency to it that had my taste buds smiling from ear to ear. If taste buds have ears. Lol. So good job to Prosupps MyBar with that flavor. 
The Peanut Butter crunch was probably my least favorite one of the four. The peanut butter tends to get over-ruled by the taste of soy, if soy is present, which it is in these bars. So I can't really give them a great score on the peanut butter flavor Mybar. It was okay but not my favorite. 
The Ice Cream cookie crunch was alright but, the chocolate flavor, similar to the peanut butter flavor, isn't quite as, well, 'chocolate-ey' as you want it to be. The artificial sweeteners block the chocolate flavors of MYBAR from really shining through. So this one was just okay for me. 
The last flavor I tried was definitely my second favorite behind the cinnamon roll, and it is the salted caramel peanut crunch. This flavor kind of reminds me of an actual Snickers bar, which, if you've been reading my reviews for awhile, you know that is my all-time favorite candy. This flavor had a nice salty-ness to it that made me so incredibly happy.
All in all, I would give a thumbs up to these bars on taste. The cinnamon roll is the best flavor of MyBar, followed very closely by salted caramel, and then the other two after that. I would rank them as such:
Cinnamon Crunch
Salted Caramel Peanut Crunch
Ice Cream Cookie Crunch
Peanut Butter Crunch
Just like that. I think you will be happy with either of the top two. The others I would pass on. Not a bad flavoring undertaking by ProSupps though. There are so much worse. I think I'd probably even choose a MyBar over a FitJoy bar too, just to give you some context.
ProSupps MYBar Packaging isn't so bad…
If you read my Shredz protein bar review, you know that protein bars that are designed by supplement companies can go very, VERY wrong. The MyBars are actually not that bad visually, though. The bars utilize a white backdrop, with the signature ProSupps color palette weaving in with various silver backgrounds and food-colored bar graphics in a comprehensive design that is soft on the eye, and inviting. I think they used appropriate variance in font sizes to guide the eye through a very uniform design, that really needs those bigger graphics to bring your eye towards them in the absence of sharp color contrasts. I like the name 'MYBAR', and think they really did a nice job with their bar pictures as well. It all looks professional and tasty and good. I actually think the best part of ProSupps MyBar could very well be their packaging. 
ProSupps MyBar Review Summary
Nutrition: 7.8
Taste: 8.5
Packaging: 9.0
Value: 8.5
Final Score: 8.4
ProSupps MYBAR is priced about in line with all the others like Quest and FitJoy and BPI Best Bar all the rest. I think the two flavors that I called out are quite good, as is the packaging. The nutrition COULD be improved, but probably at the expense of taste, which I don't think is a worthy trade, so, I think these bars are about as good as they can be and I'd put them immediately within my top ten protein bars available on the market today. Nicely done. For a supplement company.*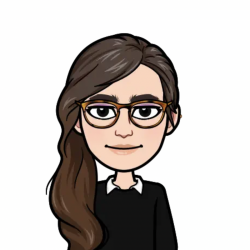 Latest posts by Allie Lewis
(see all)