Ritual protein powder is quite the product, let's start with that.
In this Ritual protein review I'm going to tell you exactly why, and you better be ready for a GREAT review today.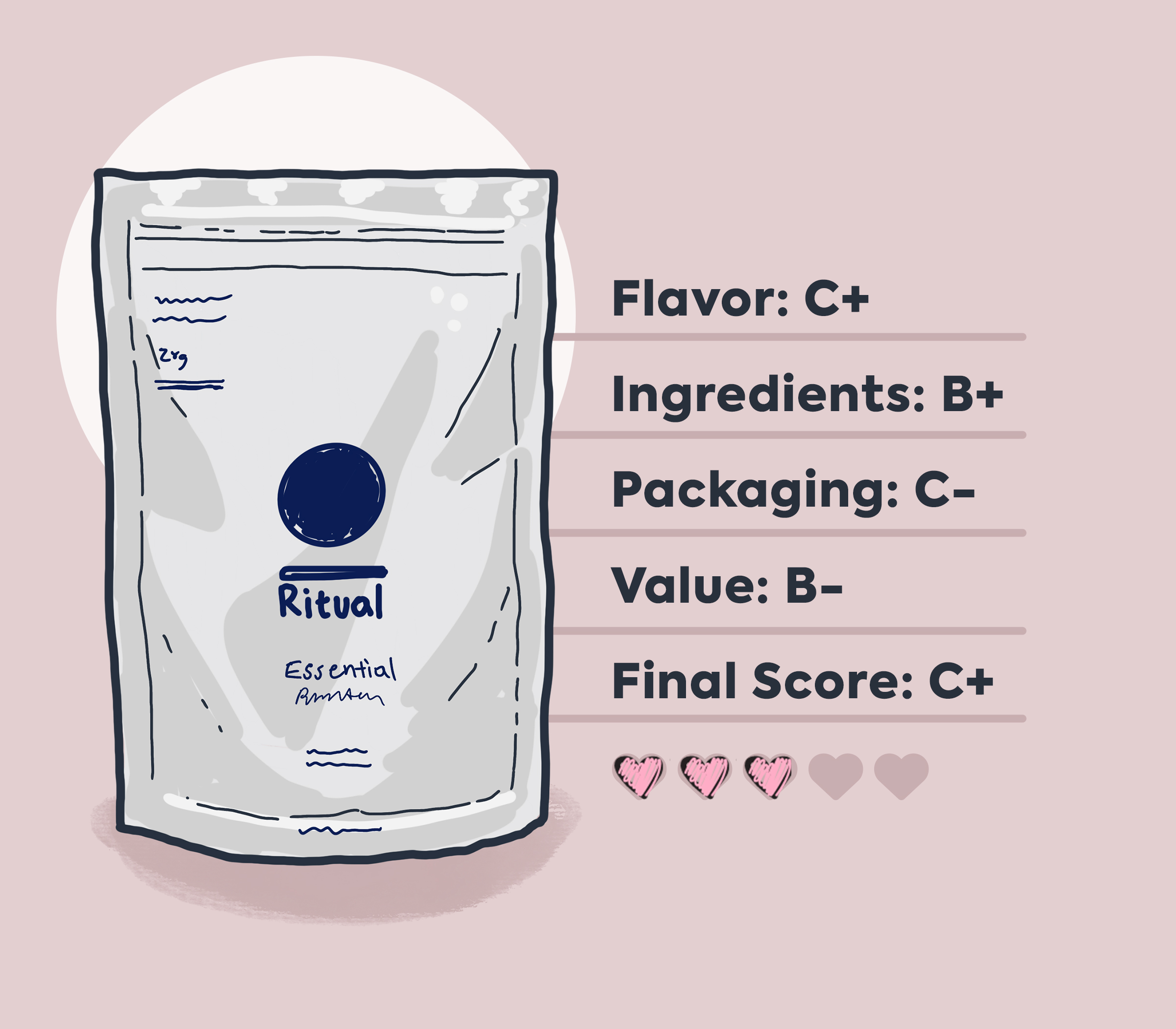 I'm strapped in, and feeling it, after the triple shot of espresso I just had.
I will be able to give you the full run-down on this silver-clad protein powder.
(And yes, Ritual Daily Shake 18+ is vegan, like all the rest of their products!)
Here's what you can expect in today's vegan protein review:
What You Can Expect in This Ritual Daily Shake Review
The first thing I like to do to start each review that I did is discuss where I found this product.
I love hearing people talk about where they find their go-to products, and so we'll open with that as usual.
In last week's hi! protein powder review you learned that I actually found out about that protein powder from my surfing friend on tik-tok, and today's story is almost as good.
The next thing I do, is talk about flavor, texture, and taste.
I only had enough money to try one flavor of Ritual protein powder, but I'll give you a good run-down on that for sure.
The next thing we do with our protein reviews is talk about the ingredients to make sure you know exactly what you are putting in your body.
We also talk about the nutrition facts and make sure everything checks out on that front.
The next part consists of a packaging review because, well, I'm a design nerd.
So it's always fun to talk about the aesthetics of these protein powders.
The last thing we'll do before we summarize our overall score is to talk about value.
In this economy, we all want our dollar to go a long way, and so it's important to talk about whether or not the product is holding up to its cost.
And that's it guys!
Let's get this Ritual review underway.
Where I found Ritual Daily Shake
I have had Ritual on my radar for quite some time.
Their original product line was vitamins, and they have always done a really good job at targeting me with ads, so I have actually had a level of familiarity with them for a few years.
What I knew about the brand is that they really focus on being transparent with where their ingredients come from, and what they do.
I have always loved that about Ritual, so when their product popped up on my recommended Amazon listings, I knew I had to take the plunge.
Now, we'll talk more about this later, but you should know that this plunge is going to be about a $44 dollar one.
So if you are looking for a low-cost protein powder, this one is not really for you.
In that sense, this product is not really all that accessible, which is unfortunate, but I guess it is what it is.
Let's talk about how this Ritual Protein powder tastes, and give you a sense of the flavor.
How Does Ritual Daily Shake Taste?
So, since there is only one flavor of Ritual protein powder, I did something a little bit different with this flavor test.
Instead of just testing it by myself (or with my husband, like I did in my Levels protein review from a few weeks ago), I decided to give this one a try at the girls dinner I hosted with my friends last Friday.
And what I did was collect all the notable feedback from my three closest friends.
My Friends Said…
Here is what they had to say, followed by my own thoughts:
Allison said: "This protein actually is not bad – I can definitely tell that it is vegan from the texture, but I could totally drink it every day."
Tamara said: "I think I've only ever had just one of my girlfriend's protein powders at her CrossFit gym so I don't know if I have enough experience, but I think it tastes okay.. I have had worse drinks!"
Evelynn said: "The vanilla flavor is there for sure, but I notice that it is settling more towards the bottom more than my whey protein. I bet it would be good in smoothies though."
We actually had a great time testing out the Ritual protein shakes.
Each person, as you can tell, has different experience levels with protein powders, and so it was funny to hear them describe their thoughts.
It was notable that each of us noticed the texture of this shake first and foremost.
My Thoughts on Ritual Protein Taste / Texture
I personally think that the Ritual protein powder has a pretty average flavor.
The branding gave me really high expectations, and I do think I was somewhat disappointed with the taste on some level.
It did not lack sweetness, but I don't think it had quite the right vanilla flavor that I was looking for…
Similar to my friends, I thought the Ritual protein texture was also a bit lacking.
It was much grainier / grittier than some of the other vegan protein powders that I have tried.
For those reasons, I have to give it a C+ on the flavor side of things.
But let's get into the strength of the Daily Shakes and talk about the ingredients and macros.
What's In the Ritual Daily Shake?
As I said earlier, the very best part about the Ritual Daily Shakes may very well be the ingredients and the nutritionals.
I was not crazy about the taste as you know, but I do like how clean the ingredients are in this product.
Just look at this list and you will see what I mean – there is nothing artificial and there are no hidden ingredients.
Ritual Daily Shake 18+ Ingredients:
Organic Pea Protein
Natural Flavors
Organic Coconut Oil
Xanthan Gum
Salt
Sunflower Lecithin
Reb-M
Mixed Tocopherols
Organic Monk Fruit Extract
Choline bitartrate
L-Methionine
NOTES:
— I love how there are less than 15 total ingredients in the Ritual Protein powder.
— Most of the Ritual protein powder is pea protein, which is accentuated by added methionine, which is the limiting amino acid of pea protein.
— The ingredients are pretty straight-forward, and the macros are also on point here.
Ritual Protein Supplement Facts
Calories: 115
Total Fat: 2g
Saturated Fat: 0.5g
Total Carbohydrate: 3g
Dietary Fiber: 3g
Total Sugars: 0g
Protein: 20g
Choline: (as Choline bitartrate) 150mg
Calcium: 120mg
Iron: 3mg
Sodium: 290mg
NOTES:
The protein is nicely dosed at 20g per serving, and there are 0 sugars which is great
There are only 115 calories per serving, which should fit within most folks' macros
I don't really know why choline bitartrate is in this product as it is usually used in most pre workouts, but I am assuming it's because some vegans are deficient in it
The brand added L-Methionine to the formula because pea protein is notoriously devoid of this essential amino acid
Overall the Ritual protein formula is pretty well thought-out.
I do wish they had combined some other vegan protein sources in their product, because without it, this stuff is very 'pea-focused', but the fact that they added in the extra nutrients to balance out the pea is a nice touch.
I will give them a 'B-' on the formula because again, I think it is a little too heavy on the pea protein, whereas they could've benefited from using some other pea sources.
Let's talk about packaging.
Ritual Packaging is NOT User-Friendly.
Okay hear me out.
When I saw this protein powder online for the first time, I was super impressed.
The product is minimalist, in the best ways possible.
It is mostly a silver color, which I assume is the color of the naked recyclable metallized bag.
It has some basic graphics and information about the product, but beyond that, it is just beautifully devoid of any excessive graphics.
The single-color graphic print is delightful, and allows the customer to gather all the information needed about the product, without any distraction.
Now.
Here's where things get interesting.
Ritual uses a zip-lock, almost 'velcro-style' closer on the top of the pouches.
And while this is innovative, and great in theory…
It literally doesn't work.
From the very first time I opened the pouch, I have not been able to close it at all since.
The powder gets stuck in the gaps of the velcro material, making it impossible to close.
I'm not even exaggerating, you will not be able to close this pouch at all.
For that reason, I have to give Ritual a rather weak C- on packaging.
It looks great, but has a supremely poor customer user experience.
With that being said, let's talk value.
Ritual Protein is Not a Great Value, IMO
Okay so given what we know, here is my unfiltered opinion of Ritual shakes.
For like $35 bucks?
Maybe it's a buy.
But for $45, I'm taking my money elsewhere, maybe to a better tasting product like Hi! Human Improvement protein.
Ritual just lacks the right texture, and honestly the fact that I can't close the bag is a total deal-breaker for me.
That being the case, let's summarize our findings.
Ritual Protein Review Summary
– Ritual Protein comes in just one vanilla flavor, which is average at best. The flavors themselves are okay, but the texture is super chalky
– The Ritual Daily Shake is made from pea protein with some added nutrients to cover the nutritional gaps that most vegans are deficient in
– Ritual protein macros are in-line with most vegan protein powders, featuring 20 grams of protein, and around 100 calories per serving
The worst part about Ritual Daily Shake 18+ is the packaging – it has a terrible velcro-style closure that simply does not work at all
Flavor Score: C+
Ingredients: B+
Packaging: C-
Value: C+
Final Score: C+
Recommended Reading: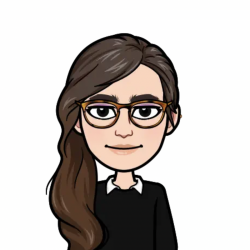 Latest posts by Allie Lewis
(see all)