Ryse Loaded Protein reviews are becoming more and more prevalent as this young brand starts gaining some traction, but I can assure you THIS will be the most thorough run-down you will find. In this review I will do what I ALWAYS do in my protein powder reviews, and that is grade the product from the inside out, all the while adding my own unique flair. In this review I will discuss the flavors, the formulation, and the packaging to piece together the ultimate protein powder review. I was super curious to get my hands on Ryse Loaded Protein after some positive Instagram reviews- but let's see how Ryse stacks up to the competition. Let's put some yeast in this thing, pop it into the oven, and let the Ryse review, well, RISE!
Ryse is the new brand from long-time Shredz promoter 'Joey Swoll'- a guy with very large arms. Lol. He gained a massive following from the Shredz brand back when Shredz was still poppin' off- and it looks like he has at least somewhat successfully transitioned that into a supplement brand of his own called 'Ryse'. I hopped on over to their website to find that Ryse does indeed have a full line of supplements- crowned by the protein powder 'Loaded Protein'. Whenever I am evaluating a new supplement brand, particularly the supplement companies of influencers (Like Katy Hearn's Alani Nu, or Cass Martin's WRKETHIC) I start by reviewing the pre workout and the protein. You can tell alot about a company by it's protein powder. That's for sure! So let's cut to the chase and start breaking down Ryse's Loaded Protein. Why don't we start with flavors first. 
What is the Best Flavor of Ryse Protein? 
Ryse Loaded Protein comes in two flavors. And guess what? They are NOT the two that you would expect! I expected a chocolate and a vanilla, but what I got was a chocolate peanut butter and a cinnamon roll. Pretty cool! I actually have had some really good experiences with both flavors from other brands so I was curious to see how Ryse could stack up. Why don't I describe each of these two flavors and then I'll pick out my winner.
Cinnamon Toast: The first flavor of the Ryse Protein that I tried was the cinnamon toast. This flavor was actually really really good. I don't know that it tasted QUITE like the Cinnamon Toast Crunch Cereal after which it was most likely named, but I do think that it had some really nice 'cozy' sweet cinnamon notes. I would compare it actually to those 'dunk-aroo' snacks that we used to get as kids…if you know what I'm talking about then yes we are getting old, and yes you will love this flavor. Lol. 
Chocolate Peanut Butter Cup: The Chocolate Peanut Butter Cup flavor was a total hit for me and my son. I gave him a little sip after he was whining and pointing (you Mom's out there know the whine and point very well, come on now)…and yeah he was ALL smiles while of course whining and pointing for more and more. So when Mommy finally got a chance to try it- there was only a little bit left but I made another  batch because this Ryse flavor was actually SUPER duper good. I really found it to be fabulous. There was an element of actual real peanut-saltyness that I found to be quite tasty. There was also a great depth to this flavor that I didn't get in the Cinnamon flavor that made this my favorite Ryse Loaded Protein flavor. I would actually put this up against many of the top 5 proteins on my best proteins list. 
The flavors of Ryse Loaded Protein are impressive. There is more than enough flavor to cover the 'chalkyness' that most proteins usually have. If I did have one critique it would be that there is just a tiny bit of that chalky texture at the end. But, overall Ryse protein tastes phenomenal. The chocolate peanut butter cup is by far my favorite. Okay let's talk about the Ryse Loaded Protein formulation now.
What's in Ryse Loaded Protein? 
The ingredients in a protein powder are pretty much the most important thing that matters. They determine whether a protein powder is healthy or not depending on what proteins are in it, what sweeteners are used, etc. The ingredients also determine the macros. And macros are important. So let's look at both the ingredients and macros of Ryse protein, and then we'll talk about my thoughts on whether it is a successful formulation or not. 
Ryse Loaded Protein Macros: 
Calories 140
Calories from Fat 25
Total Fat 2.5g
Saturated Fat 1.5g
Cholesterol 35mg
Total Carbohydrate 5g
Dietary Fiber 2g
Sugars 1g
Protein 25g
NOTES: These macros are pretty standard for a protein powder. I've seen calories come in a little bit lower than 140 with some proteins, but I'll tell you why Ryse Protein is slightly more caloric in the section below. (Hint: it has to do with the fats!)
Ryse Loaded Protein Ingredients: 
Instantized Whey Protein Isolate, Instantized Whey Protein Concentrate, MCT Oil Powder, Organic Agave Inulin, Natural & Artificial Flavor, Cinnamon, Sodium Chloride, Gum Blend (Cellulose Gum, Xanthan Gum, Carrageenan), Sucralose, Acesulfame Potassium 
NOTES: So the ingredients in Ryse Loaded Protein are pretty standard but you do have a few interesting things to note. The most remarkable aspect is that this protein powder has included MCT Oil Powder and prebiotic fiber to aid in cognitive energy (mct) and digestive health (fiber) respectively. I think these two additions are super basic but thoughtful. The biggest downside of this product in general comes from the presence of artificial flavors and sweeteners. I have never been a fan of products that use the artificial ingredients and unfortunately that is the achilles heel of the Ryse product. It's super hard for me to really get behind an artificially sweetened and flavored product no matter how great it tastes. But. Let's look at the Ryse packaging and finish up the review. 
Ryse Loaded Protein Looks Pretty Nice. 
On first glance, Ryse protein reminds me alot of a few other supplement brands- namely MyoBlox and Inspired Nutraceuticals. The white vibe with the gray subtle graphics reminds me alot of those other brands. Ryse features a large gold foil Ryse logo with the company name dominating the majority of the front panel. The flavor graphic sits along the bottom edge, while a large graffiti graphic reads boldly 'fuel your greatness' along the side. 
I think that this Ryse protein packaging is good but not great. It is definitely modern, which I give them credit for. The product does certainly borrow inspiration from numerous other supplement brands like I mentioned- and come to think of it, it seems as though Ryse Loaded Protein borrows some graphical cues from the Ghost Whey protein as well. In particular the graffiti elements remind me of Ghost. 
I will give Joey Swoll and the Ryse team a solid B on design. It has to be tough to innovate in the scene these days. But they've done a nice job. Okay let's summarize things and get out of here. 
Ryse Loaded Protein Review Summary
– Ryse is the new brand from influencer Joey Swoll of Instagram notoriety
– Ryse Loaded is the protein offering, and comes in two flavors: cinnamon toast, and chocolate peanut butter cup. Both flavors are quite tasty, with the chocolate variety being the best
– Ryse Loaded Protein features a whey isolate/concentrate blend, combined with MCTs and prebiotic agave fiber. The product is naturally and artificially flavored/sweetened
– Ryse Loaded Protein design resembles some other brands on the market but is original enough to support the Ryse brand
So what's the bottom line on the Ryse Loaded Protein? Well. At $40 for 27 servings, Ryse is priced quite competitively. The product tastes great, and is of adequate quality. I'm irked by the artificial ingredients but at the end of the day, Ryse Loaded Protein is a decent buy.*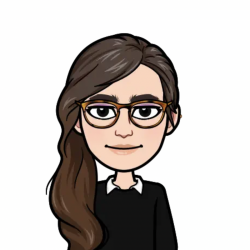 Latest posts by Allie Lewis
(see all)