Bloom pre workout reviews are tough to find since this brand is SO new…but I am super pumped to be able to share my own authentic thoughts with you (well, aren't ALL thoughts authentic?)…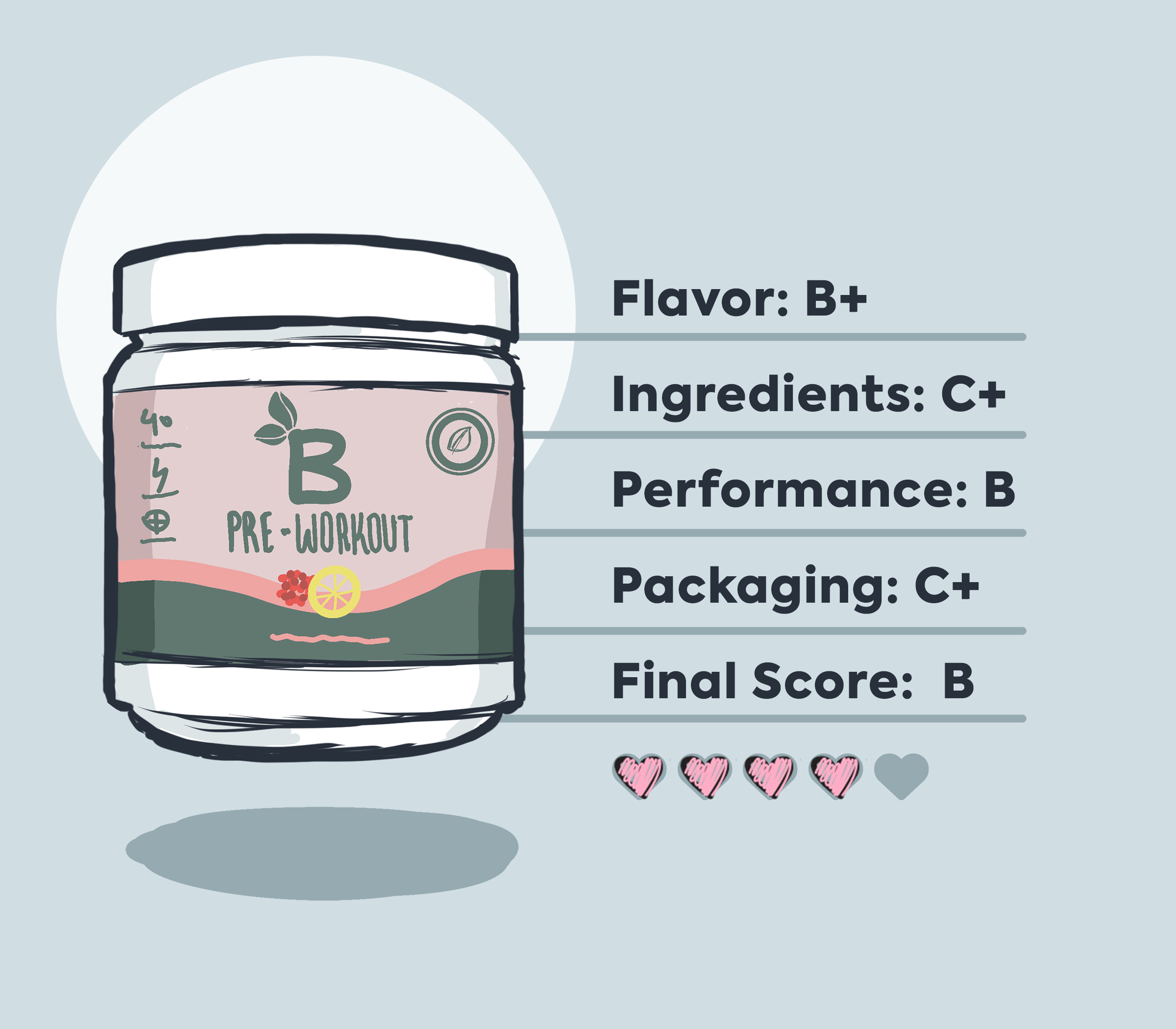 But yes I am going to share my thoughts on this new Bloom pre workout.
I have had the pleasure of trying a handful of the Bloom flavors, and together we'll go over a handful of important things.
As you guys know from my hundreds of other pre workout reviews, I typically review and rate on five criteria:
Performance
Flavor
Ingredients
Packaging
Overall Value
So if you're looking for EVERY single detail about how the Bloom pre workout stacks up- you came to the right place.
Let's smell the roses in this Bloom review! (see what I did there?)
Bloom Nutrition is a brand new supplement brand from Instagram influencer and v-logger Mari Llewellyn.
Mari sells weight loss programs designed to help folks lose weight…
And while I can't relate directly to her journey, it looks like she has personally undergone a really impressive transformation, which is super cool!
The fact that she has some actual authenticity behind her message means a lot to consumers like me.
So I was really excited to try some of her Bloom products.
You guys know pre workout is my favorite type of product so it should come as no surprise that I tried the Bloom Nutrition pre workout first and foremost.
Let's start by looking at the flavors.
Because that's the most fun, right? I think so too.
Bloom Pre Workout Flavors
Bloom pre workout comes in an expansive menu of SIX different flavors…
Which is pretty impressive for what seems to be sort of a smaller brand.
So yeah it is actually really cool that they offer so many fun flavors!
I had the benefit of my husband's credit card last week (he got to go to Vegas, I got to go shopping, LOL)…
So I got to grab all 6 Bloom pre workout flavors and compare them.
Here are my thoughts on each flavor:
Mango Tango
The first Bloom pre workout flavor that I tried was the Mango Tango.
This flavor had a REALLY classic, bold, pre workout flavor.
It tasted just about the same as several other mango pre workouts that I have tried…
It actually reminded me alot of the 1st Phorm product taste now that I think of it..
…but yeah it's not bad! It's very tart and bold. I'll give it an 8/10.
Cherry Lime
The second flavor that I tried was the Cherry & Lime flavor.
I was hoping that this Bloom pre workout flavor would taste like the classic Pre Jym Cherry Limeade flavor (still one of my favorite pre's)…
But unfortunately it fell a little bit short of the Jym standard.
It was okay but wasn't sweet enough for me.
Green Apple
The flagship Bloom flavor seems to be the Green Apple.
I see it all over their social media and so I had high hopes (high high hopes for a livin'!) (where are my Panic at the Disco fans at? LOL)
But back to pre workout- this flavor was actually really good.
I'm usually not a huge Green Apple gal to be honest…
but this was actually super refreshing and tasty.
I'll give it an 8.5/10.
My favorite so far.
Pink Grapefruit
Okay so you know how every record has a few really BAD songs on it? (Well, except Taylor Swift's 1989, that is)...
Well, Pink Grapefruit is that really bad song but it's not a song, it's a Bloom Pre Workout flavor.
Yeah. Don't get this one it's nasty.
And not 'nasty' in a good way the way we used to use it in 5th grade.
Pina Colada
Remember how I said 'a few really bad songs'? Yeah this one too.
Summer Lemonade
The Summer Lemonade Bloom pre workout flavor is actually quite nice.
I like how this flavor had a nice balance of sweet and tart, which sometimes is hard for these lemonade flavors to really find that balance.
But Bloom did a good job with this pre workout.
It's sweet and tart. I enjoy it actually!
What's the Best Flavor of Bloom Pre-Workout?
The best flavor of Bloom Nutrition Pre Workout is the Green Apple flavor.
The Best Flavor of Bloom Nutrition Pre Workout is the Green Apple"

– me
The green apple has the best combination of sweetness and real fruity notes…
I actually really like it.
Relative to other pre workouts like some of my recent favorites like Alani Nu, or Ghost…
I think Bloom still has some ground to make up…but it's pretty good.
Let's move into the most important grading criteria though, and that's the pre workout performance.
Does Bloom Pre Workout "Work"?
Bloom pre workout has some fun flavors, but it's really the performance that can make or break a pre workout.
Let's look at how this Bloom pre workout worked for me.
Here are my notes from each of the three days that I took the Bloom pre workout.
Day 1:
Okay so I took Bloom before my burn and sculpt class and holy COW did the instructor kick our butts today.
I literally was shaking by the end. Having involuntary muscle spasms that I haven't had since my honeymoon- if you know what I mean. Lol.
So bad. But Bloom did it's job!
I had about a scoop and a half before the class, and it really did whip my butt into shape for the workout.
This product gave me good energy, decent focus, and felt pretty energized the whole way.
I don't know if my endurance was QUTIE where it has been with some other pre workouts, but all-in-all it was pretty nice.
I may up the dosage to two scoops for tomorrow to really get the full experience.
Day 2:
Okay so two scoops of Summer Lemonade and I was READY to crush my spin class.
We had the super-gay super-fun super-amazing trainer today and he made it SO much fun.
I was totally feeling the music with my Bloom pre workout powering me. It was so legit.
Once again my energy was on point and I absolutely worked harder during my workout than I would have without it.
Day 3:
I took just one scoop before my lift today because I had a HUGE cup of coffee with breakfast but I still felt really nice lift of energy.
The thing that I did notice more prominently today with Bloom is that the endurance and strength benefits are definitely a little bit lacking with this pre workout.
But for a simple energizer (and maybe a little bit of a pump) Bloom does do an okay job.
So for the performance, this pre workout does help give energy, and it's a smooth energy that lasts.
But the endurance and strength are not quite up to the level of some of my favorites.
I'll give Bloom pre workout an 8/10 on the performance.
I'll give Bloom pre workout an 8/10 on the performance."
Let's look at the ingredients and see what's actually in this pre workout.
What is in the Bloom Pre Workout?
The ingredients in Bloom are fairly straight-forward.
I think that this product has some good things, and also some things I don't think are that important to the product.
But let's have a look at the full ingredient list:
Bloom Pre Workout Ingredients:
Vitamin C
Vitamin B6
Vitamin B12
Beet Root
L-Arginine
L-Carnitine
Beta Alanine
L-Tyrosine
Ginseng Root
Rhodiola Root
L-Theanine
Caffeine
NOTES:
Like I said- Bloom has some highlights and some low lights to the formulation.
The highlights to me are the L-Carnitine, the B-Vitamins, and the theanine.
The caffeine too, of course (which is naturally sourced from Green Tea which is cool).
The things that I don't care for are the Arginine (pretty much proven useless in pre workout at this point), and ginseng has never been my favorite.
Overall the formula doesn't surprise me.
You can tell that the main emphasis is on providing energy, which the product DOES do.
But to me there is more to a pre workout than just energy. What about strength?
What about endurance?
These elements are somewhat glazed over in this formula, tbh.
And the last thing that I can't help but notice…
Is that the Bloom pre workout is comprised of two main proprietary blends that together total about 3 grams total.
I mean. That just is not much raw material for a $40 pre workout.
We are used to pre workouts with a 14 or even 18 gram serving size.
I'm not crazy about the overall value of the product.
And as you guys know- the fact that proprietary blends are still being used is just silly.
It's 2019. I think. Lol. I give Bloom a 7/10 on the formula.
Let's finish up by looking at the packaging.
Bloom Nutrition Pre Workout Packaging is Interesting.
Interesting doesn't always mean good.
But I think that 'interesting' really is the best way to describe the way the Bloom pre workout looks.
It has some cool elements- like the hand-drawn illustrated pattern that covers the left side of the jar.
I do really like that analog, playful look. Actually it reminds me of the Kura Be Alive Protein (Read my full Kura Protein Review Here)…
But then you have the main label panel that has just a huge Bloom 'B' logo.
I don't understand the logo which has a little leaf coming out of the 'B'…it just looks like amateur-hour to be frank.
And the other thing, while we are ripping on the logo…the Bloom products do use artificial flavors and sweeteners…
So I'm not sure I agree with them using these natural indicators as if the product is so squeaky clean.
It's just not.
So. There's that.
And yeah.
Other than that…the product looks oKAY (you can tell I say that with a groan)
…but you can tell that it's just not the work of a high-end designer.
But. It's serviceable.
7/10 on packaging.
Let's wrap this review up, shall we?
Bloom Pre Workout Review Summary
The Bloom Nutrition pre workout provides lasting, smooth energy, but is lacking in the strength or endurance departments
The Bloom Nutrition pre workout comes in 6 different flavors, of which the best are the Green Apple and Summer Lemonade
Bloom Pre Workout has a very light formulation centered around energy-boosting ingredients and vitamins
Bloom packaging could use a refresh. Like my Summer cocktail wardrobe
The bottom line here is that Bloom Pre Workout is a very generic, cookie-cutter esque pre workout.
It's not taking many risks.
It's not stepping on toes.
The formula is very not remarkable.
It just is.
It's okay for an entry-level pre workout.
But, like my second husband….
It's nothing special.*
Recommended Reading: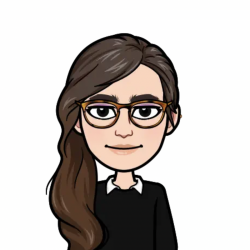 Latest posts by Allie Lewis
(see all)