Innermost lean protein reviews are actually somewhat difficult to find at this time, since this brand is relatively new.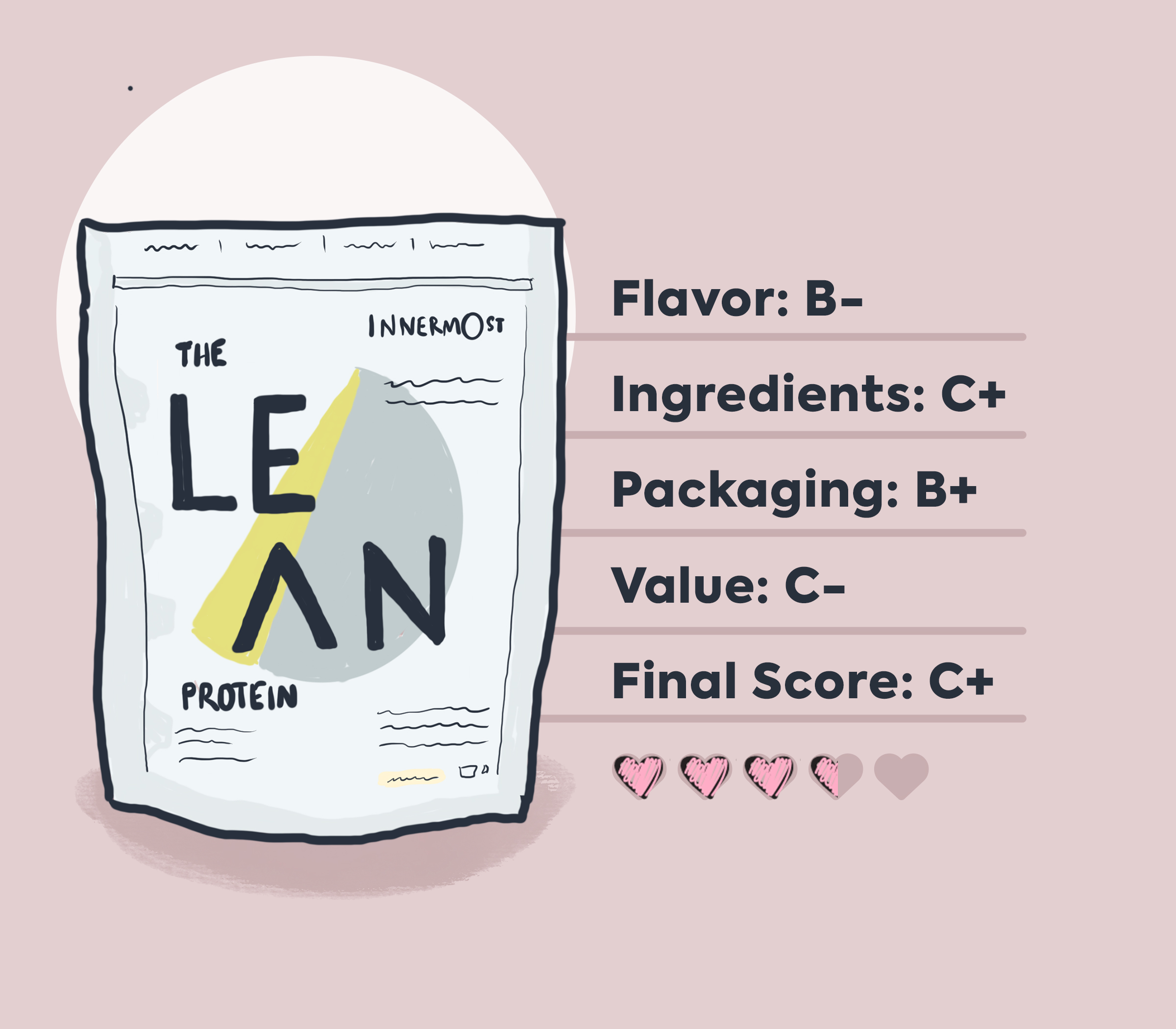 But once I found them in a blog post I read recently, I knew I had to dig deeper into this product and figure out if it was worth trying.
Innermost has some fresh branding, some tantalizing flavor options, and an impressive website, but is this product any good?
We're going to find out in this comprehensive review.
As you guys can see, I have tried hundreds of different protein powders, and I will give you a great feel for how this one stacks up.
Here's what you can expect in this review:
Let's get things started, by going over the Innermost company and brand.
Where I Found Innermost Protein
So, I first found this brand on a blog about the best protein powders for women.
The article was one of those 'top ten' style posts, with about a million affiliate links to Amazon…
For the record, you can't really trust those 'top ten' sites, because they're all getting paid off to say which is 'best'…
But that's neither here nor there.
Innermost caught my attention because it was ranked as the number one best protein for women, according to this article…
The weird thing is that I had never even heard of the Innermost brand at all, despite my decade of monitoring the space.
I did a little more digging to see what I could learn about the Innermost company.
About Innermost
It only took about five seconds on the Innermost website to learn everything I needed to know about this brand.
This is not a small business.
This is not a start-up.
Everything is not what it appears to be.
I have not confirmed this suspicion entirely, but I'll actually bet you a LOT of money that this brand is an off-shoot brand of the Hut Group.
The Hut Group is the conglomerate that owns the 'MyProtein' brand, among others.
They are a U.K.-based monster that is one of the most dominant players in the nutrition space.
You can tell just from the expansive 'Innermost' product line, that there were millions of dollars involved in bringing this brand to life.
So.
With that as the backdrop for my Innermost Lean Protein review, I felt conflicting emotions.
The first was that I felt somewhat deceived that a massive brand was masquerading as a small brand.
Quickly followed by another thought…
That if there was a ton of money and experience behind this brand, the product is probably pretty good…
With that as the back-drop for my review, I eagerly ordered both flavors of the Lean Protein.
My Initial Thoughts
When my package came from Innermost Lean Protein, I was impressed with both the packaging and also the shipping speed.
The branding for this product is just as good as it appears on the website, and it really did make me want to try the product even more.
I will admit that after trying a bunch of exotic flavors (see my Ambrosia Planta review), the vanilla and chocolate flavors of Innermost Lean protein seemed a little uninspired…
But nevertheless, I had high hopes for Innermost.
Here are my thoughts on the Innermost Lean Protein flavors.
Innermost Lean Protein Flavor Review
Most of the time, flavor is what determines whether or not I will re-purchase a protein powder.
If the product does not taste good, I generally won't order it again.
On the flip-side, if a product has excellent taste, I am usually prone to re-purchase – especially if it has other cool flavors to try.
As far as this review goes – I tried both flavors mixed into 8 ounces of almond milk.
This seemed to give me the most pleasant texture, and consistency.
Creamy Vanilla Flavour
The creamy vanilla flavor is most likely the more popular of the two Lean Protein flavors, so it seemed like a good place to start.
I used my trusty shaker to mix this protein powder up, and it combined evenly, and quickly with just a few shakes of the wrist.
So my very first thing to note was that this flavor mixes up really easily.
I cracked open the bottle and took my first sip of Innermost Lean Protein.
What I tasted, was somewhat surprising.
This flavor is incredibly sweet.
Like, syrup-y sweet.
I almost could not believe how sweet it was.
Then I proceeded to mix up a second shake, using 12 ounces of fluid this time.
Maybe it just needed more liquid, I thought.
So I repeated my mixing process and noticed that it was still unusually sweet!
If you are going to try this protein powder, you better be prepared for something that is very very sweet.
The vanilla flavor itself is pretty good, but it just gets over-powered by the sweetness.
I will give this flavor a C+ on taste, because it truly was just too sweet.
Next up was the chocolate.
Smooth Chocolate
The 'smooth chocolate' flavor was quite a different experience.
But then again, chocolate and vanilla always are.
The chocolate flavor was much more bitter, and also saltier than the vanilla flavor.
This Innermost protein flavor was a little more drinkable in my opinion, than the vanilla.
It was still sweet, but it wasn't as overpowering.
There were certainly some sips that contained too much sweetness for me, but overall I found this flavor to be much more drinkable.
It was more of a dark chocolate than a milk chocolate, which I think worked really well in a protein shake.
Lean Protein did a good job selecting the chocolate flavors included in their Smooth Chocolate flavor, but would've benefited from using less sweetness.
I'll give this flavor a 'B-' overall.
What's the Best Flavor of Innermost Lean Protein?
The smooth chocolate is the better of the two Lean Protein flavors.
The smooth chocolate is the better of the two Lean Protein flavors.

– me
It is not as overly sweet as the vanilla is, and the chocolate notes make it more drinkable and dynamic.
Relative to some other protein powders that I've tried recently, the Lean Protein is a bit disappointing.
I would say even the Levels Protein that I reviewed a few days ago was even better-tasting than this one.
The product is too sweet overall…
One of the weird things about this protein is that even thought it's made by the same people that made MyProtein's flagship Impact Whey Protein, this product doesn't taste as good as that one.
In fact, Impact Whey received a 9.3 in my Impact Whey review from 2015, whereas I am giving Lean Protein a rather meager 8.6.
But let's take a look at the ingredients and nutritional info and see if Lean Protein gets some better marks there.
The Lean Protein Formula Analysis
The Lean Protein Formula Analysis
So the flavors were not the best, but what about the ingredients, and nutritional info?
Could this protein make up some ground on that front?
Let's explore, starting with the list of ingredients.
The Lean Protein Ingredients
Whey Protein
Inuin
Acetyl L-Carnitine
Pomegranate
Yerba Mate
Bilberries
Sunflower Oil
Guar Gum
Sucralose
NOTES:
The first thing to note is that this product uses whey protein entirely. The better weight-loss protein typically include a blend of both whey and casein to provide more effective results, so I'm surprised to only see whey protein featured
The list of weightless add-ins is not particularly impressive. Only 1 gram of inulin fiber is included in each serving, while the pomegranate and bilberry powder are used in only trace amounts as well.
Acetyl L-carnitine is the only thoughtful dietary ingredient in this formula, as it is involved in energy metabolism and other important weightless processes.
I'm not crazy about having Yerba mate in my protein powder, since it is a powerful stimulant which includes caffeine, which many people are very sensitive to. Yerba mate makes more sense in a pre workout formula than a protein powder.
This product uses artificial sweeteners like sucralose to provide the sweetness levels. I think they used way too much of it, per the above flavor analysis.
So I have to say that after reviewing the ingredients in Innermost Lean protein, I am not terribly impressed.
I would have liked to see them use a blended protein to improve the weight loss quality of their product.
The inclusions that they chose were also rather underwhelming as well.
I'm going to give the Lean Protein a C+ on ingredients.
Let's take a look at the nutritionals and see if things look better on that front.
Innermost Lean Protein Macros
Calories 148
Protein 31g
Carbohydrates 2g
Sugars 1.1g
Fats 1g
Saturated Fat 0.4g
Fiber 1.5g
Salt 200mg
NOTES
The macros are very straightforward for this product – it is almost entirely whey protein, so nothing particularly remarkable stood out to me on the nutritionals.
The one callout which is important to note is that the protein amount is actually really high at 31 grams. This is probably more than you really need per serving, but at the end of the day better to have too much than too little. This does drive up the per serving cost in a big way however.
Let's talk packaging.
Innermost Protein Packaging Analysis
The Innermost branding and packaging honestly might be the strongest suit that this protein powder has to offer.
I appreciate the light color scheme of the white background, which gives me a very natural, transparent vibe.
The graphics are modern, nicely-spaced, and modern.
Innermost is clearly targeting a bit of a younger demographic with this product, as it clearly has more of a youthful feel.
I would have liked to see Innermost use some larger, more dramatic graphics for their flavor callouts, to get the user more intrigued by the taste.
But other than that, I think everything is tastefully designed…which makes sense seeing as this brand has the backing of one of the world's largest protein brands.
I will give them an 'A' on packaging.
This is the strongest suit for Innermost.
Now before we compile what we've learned here today, let's talk about value.
Is Innermost Lean Protein Worth the Money?
These days, value is incredibly important.
At $45 for just 13 servings, the Lean Protein is one of the most expensive protein powders that I have ever tried.
And based on what I learned from analyzing this product from top to bottom, I can confirm that it is absolutely not worth this extremely expensive price point.
I will give the Lean protein a 'C' on value.
Innermost Lean Protein Review Summary
The Lean Protein is a primarily whey-based product from new sister brand to the U.K.-based juggernaut 'MyProtein'.
Innermost appears to have been a significant investment by the Hut Group, as they have a full line of supplements, including the Lean Protein, which is one of four different protein powders that they offer.
The Lean Protein comes in two flavors – chocolate and vanilla. Both flavors are overly sweet in my opinion, with the chocolate being the best flavor of the Lean Protein. Flavor Score: B-
Innermost protein is made from whey protein, and includes other subtle amounts of 'weight loss' ingredients like acetyl l-carnitine, bilberry, Yerba mate, inulin, and pomegranate. Ingredients Score: C+
The Innermost packaging is the strong suit of this product. With nicely designed graphics, and plenty of white space and padding, I think Innermost nailed the design of this product from a visual standpoint. Packaging Score: B+
At almost $3.50 per serving, the Lean Protein is extraordinarily expensive. Given the lack of imagination that went into this formula, Innermost protein is not a very good value at all. Value Score: C
So where does that all leave us?
Well, I think you have to look at value.
This is one of the most expensive protein powders that I have ever tried.
And given that the formula is super generic, and the flavors are not all that great, I am suggesting that you take a pass on this one.
Final Score
Innermost Lean Protein Final Score: C+
Recommended Reading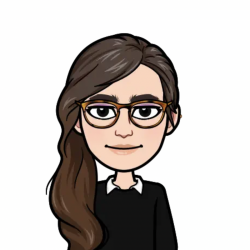 Latest posts by Allie Lewis
(see all)