Hello friends and welcome to my official Dymatize Nutrition ISO-100 protein review! In this review I plan on telling you almost everything you could ever want to know about Dymatize Nutrition and it's protein product. Eh. Scratch that. I am going to tell you ABSOLUTELY everything you could ever want to know about ISO100 Hydrolyzed Protein Powder. That's right. I'm going to cover all five flavors. I'm going to cover the formulation, the packaging, and the price point. I'm going to cook all these different elements of ISO100 protein into one big Dymatize Nutrition ISO100 Protein review pie. And feed it to you. So open your mouth and let's do this.
I know you loved that intro. Haha. Ugh. I'm such a nerd. Alright let's start giving you what you came for. You want to know if you should buy ISO-100 protein in the first place, and then secondly, if you SHOULD buy ISO100 protein, which FLAVOR of ISO100 protein to buy. And we can't really get to whether or not you should buy it until we flush out one key thing- if it actually tastes good. 
Does Dymatize ISO100 Protein Taste Good? 
Great question, and thank you for asking. I think this protein powder tastes pretty darn good. You guys know I've reviewed literally hundreds of these protein powders over the past several years, and I think the one thing you need to keep in mind is that nobody knows protein powders like I do. I know these things inside and out. So when I tell you this protein powder is pretty darn good, I really mean it. The flavors are bold, sweet, and true to their name. Sometimes a cookies and cream will be too vanilla-y, and just be more of a vanilla than anything. This is not the case with Dymatize Nutrition. Overall these flavors are all really quite tasty, but what I want to tell you now is…
What is the Best Flavor of Dymatize ISO-100 Hydrolyzed Protein? 
The best flavors, from best to worst, are here below. I'm going to list them in order of my favorite to least favorite, and give you a quick overview of the taste. 
Cookies 'n Cream

: I think cookies 'n cream is a really difficult flavor to really NAIL down, but they've done a great job. Near perfect balance of cookies 'n cream. 

Chocolate Peanut Butter

: Another tricky one in my opinion, and one flavor that Dymatize Nutrition did a nice job with. This flavor has really authentic peanut butter taste, that I truly enjoy. 

Birthday Cake

: I wasn't expecting to like this flavor of ISO100 protein as much as I do, but it really does taste like vanilla cake. Super good. 

Vanilla Ice Cream

: It's a testament to how good this protein really is that I have the vanilla listed so far down the list. I think this flavor, while basic, is still very tasty. 

Chocolate Decadence

: I thought this ISO100 protein flavor would be a little better to be honest with you. The flavor was a little bit more shallow than the others. Still very drinkable though. 
And there you have it- the top flavor of ISO-100 protein is the Cookies 'n Cream. Let's discuss the nutrition facts a little bit now, shall we? 
Is ISO100 Protein Good for You? What is in it? 
Sometimes these protein powders can be so loaded up with added aminos and synthetic ingredients that the net ends up being something that altogether is not that great for you. ISO-100 Protein sort of rides the edge, but stays on the side of being overall good for you. The protein is made up of multiple sources that digest at different rates, which will keep you more full that a standard whey. The product includes: 
Hydrolyzed Whey Protein Isolate, Whey Protein Isolate, Natural and Artificial Flavor, Salt, Soy Lecithin, Sucralose, Steviol Glycosides (Stevia). Dymatize ISO100 protein does include both artificial sweeteners sucralose and acesulfame potassium. Which, isn't my favorite aspect of the product, but I'll deal with it. The macros are as follows: 
Calories: 130
Fat Calories: 20
Cholesterol: 75mg
Sodium: 80mg
Total Carb: 4g 
Sugars: 3g
Protein: 25g
That's not so bad for macros. Very compatible with athletes and casual fitness enthusiasts all the way to your super choosy bodybuilding types. So I'll give them a solid grade on formulation. It's pretty good stuff. Let's now talk packaging. 
ISO100 Protein Looks the Part. 
I sort of like Dymatize Nutrition's products from a packaging standpoint. They seem to stand apart from many of the others, while generating a look that still looks legitimate, and, in it's own way, quite classic. I think the new re-branded Dymatize look is nice. It's much more American looking with it's nice red, white, and blue color scheme. It also looks more upscale and legitimate than the old black and silver branding. 
The looks. The looks are nice. They navy and red are handsome without being too intimidating, while the sort of cracked 'Dymatize' signature font has always been dynamic to my eye. I think they do a good job with hierarchy and label organization- making all the key information very clear. It's really a nice looking tub of protein. Alright so where does this all leave us? Should you give ISO100 protein a shot? 
Dymatize Nutrition ISO100 Protein Review Summary
Flavor: 9.3
Formula: 8.8
Packaging: 8.8
Value: 9.2
Final Score: 9.1
My verdict on ISO100 Protein, is simply, yes. I think this is a product that has it's strengths and weaknesses like any, but the net is very positive. Dymatize ISO100 Protein tastes wonderful, it looks great, it is priced very fairly at 28.99, and has sound macros. Highly recommend.*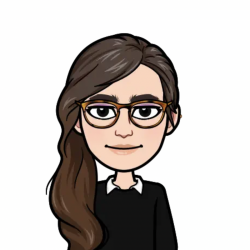 Latest posts by Allie Lewis
(see all)