In this comprehensive review of NLA Her Whey, I'll arm you with all you ever need to know about this popular protein powder. As always, I'll start with a narrative of my experience with the product (focusing on the taste, mixability, and flavor profile). Then we'll take a deep dive into the supplement facts so that we can get a better sense of what's actually in this powder. I'll close things out with a light-hearted review of Her Whey packaging- and of course roll things together in a closing assessment of this products value. My goal is to help you decide if NLA's protein supplement is worth a place in your supplement stack!
NLA For Her Her Whey is going to be the third nominee for this year's inaugural Top Ten Protein Supplements for Women of 2015. And I must say with the likes of Shredz Thermogenic Protein, Jamie Eason Signature Series, and Trutein– the competition is incredibly stiff! With the amazing reception that NLA for Her has received during their short time in the business so far, I thought it only necessary to give their 'Her Whey' protein powder a shot at the title. After all, NLA's pre workout 'Uplift' remains a steadfast part of my pre workout arsenal, and even though the name is awful, 'Shred Her' took home a respectable sixth place in last year's BPW Top Fat Burners for Women…so how bad could their protein be? Let's get down to business and tell you all about NLA Her Whey.
Shortly after running through my supply of Shredz Thermogenic protein, and the delicious blueberry muffin flavor, I knew it was time to hit up bodybuilding.com for a new option. As I was browsing through the site, a few things caught my eye. BB.com is not only the world's largest and most successful online sports supplement retailer, but it is also a BPW preferred stomping grounds for identifying new products! So when we figured out that NLA had expanded their product line to include a protein- it was a no-brainer.
I got my hands on a tub of both flavors so that I could give a great comparison and have more material for this review of course. After all, it can be tough to go as in-depth with the proteins as I do with the pre workout supplements because there is very little 'experience' to speak of. With a pre workout, you drink it and then you have all of these very real sensations to talk about, and an ensuing workout from which you can judge the product's performance. With a protein, it's basically you drink it, and, well, you have no idea if it's really working. LOL. That's probably why all these companies are trying to get into the protein game, right? Right. 
What's the Best Flavor of NLA Her Whey?
The best flavor of NLA Her Whey is Chocolate Eclair. I had my bff order these flavors for me so that I couldn't even be phased by any pre-tasting notions of which of the two was better (by looking at the reviews on BB.com). Here is my in-depth analysis of both the Chocolate Eclair and Vanilla Cupcake flavors of Her Whey:
Chocolate Eclair: This chocolate flavor is the bomb. I went into it expecting just a standard milk chocolate, or chocolate milk sort of taste. But what NLA has done with their chocolate eclair flavor is really superb. To be honest it's quite unlike any chocolate protein that I've ever had. The funny thing is that I've never had a chocolate eclair, nor do I know what it is (some kind of doughnut?). But now that I've had NLA Her Whey chocolate flavor, I'm actually going to seek out an eclair. Because now I need to know what this deliciousness is all about. Getting back on track- let me tell you how I interpreted this flavor.
I mixed one level scoop with about 6 oz of ice cold whole milk – which is the way protein powders should always be taken in my opinion. Yeah, whatever, you're not lactose intolerant you're just afraid of dairy calories. I ended up just dumping the milk and powder into my blender bottle because my main bullet bit the bullet. Insert frowny emoji. The powder blended up beautifully with only minor sinkage and residue during the final sip. The initial taste on your tongue is like a chocolate sprinkle on a Summer ice cream cone. It's sort of malty and smooth. At the end a hint of bitter and authentic cacao hits you. And hard. I love that about this flavor. You get some of that sweet 'manmade' as I would describe it, flavor of chocolate jimmies, and then you also get some real actual chocolate notes. It's a beautiful harmony of flavors that highly entertained my palette.
Vanilla Cupcake: Ok I'm not totally sure where the cupcake part comes into play here. I get the vanilla. Sure. It looks like vanilla, smells like vanilla, and tastes like vanilla. But cupcake? Not so much. I want to give NLA the benefit of the doubt and say 'oh, well that's just a creative way to describe vanilla'. And the reason why I can't do that is because I've actually had protein powders that are labeled as vanilla cupcake and they actually do taste like cupcake. They have that corn muffin sort of granular taste and even consistency that give you a sense that you're really drinking a mushed up cupcake. With this flavor it's just like a pure vanilla shake. I mixed the Vanilla Cupcake flavor up the same exact way that I did with the chocolate so as not to compromise the validity of the test- 1 (one) scoop alongside 6 ounces of cold whole milk. This flavor is good, I don't mean to misrepresent. But I just don't think I would have called it vanilla cupcake. 
Now that you have a good sense of what flavor to get- let's take a peak at the ingredients and talk about what is in NLA Her Whey.
NLA Her Whey Ingredients & Formula Grade: 7.8
I've taken a good long look at this supplement facts panel- and here is my overall interpretation. In one sentence- this is a whey protein only formula with a pretty significant amount of other… stuff. It takes a little while to go through line by line and add up the quantities of said 'stuff', but once you do, you end up with a few interesting questions. Let me walk you through it (offers hand).
So in my instance, I used just one scoop – which is the way all supplements should be designed. Don't give me any of this one serving = two scoops crap. In ONE scoop of Her Whey – you're getting about 14 grams of protein. And a single scoop is 25 grams. So let's take our shoes off and do the math. What is the other 9 grams? Now it's pretty to easy to see you've got an entire Vitamin Shoppe packed in here- everything from A-Zinc. But we're talking cents on the dollar here. All the micronutrients combined make up less than one of those extra 9 grams. Which is where the 'other ingredients' come into play. You'll notice I skipped over the 'Lean Mass Promoting Fatty Acid Complex' because they don't even tell us how much of that 'complex' is in each serving! A girl can only assume it's minimal!
Looking at the other ingredients, it's pretty easy to understand what's going on here. You've got your whey isolate. You've got your cocoa powder. Then you've got good old fashioned polydextrose, maltodextrin, and silicon dioxide. Yuck. I'm going to guess that there are about 6 grams of that crap in each single scoop of Her Whey. Double that to the recommended dosage (the two scooper), and you've got roughly 12 grams of filler to go along with your 28 grams of whey isolate. Now I'll let you decide whether this is worth it for, let's be honest, a basic whey isolate product. If I'm gong to use a whey isolate instead of a blend (which I wouldn't because blends are better), I would probably go with Gold Standard. It's way cleaner in my opinion.
NLA Her Whey Label Grade: 8.9
Ok I went a bit hard on the pink and black in my Uplift review. After going back and re-reading that review, I think I must have woken up on the wrong side of the bed that morning! But you know what? Everyone gets a second chance. And while I'm clearly not in love with Her Whey's formulation- I think the packaging is brilliant. The flat labeling works 1000% more effectively when it's put up on a matte black tub instead of a white tub. Just look for yourself. The Uplift pre workout label looks horrid framed up against that cheap white tub. But Her Whey looks astonishing. The pink pops so much more when it's set against the all black framing of black tub above and black label below. Even the semi-awkward visual of Jessie Hilgenberg looks more graceful on the Her Whey label. I think the designer did a nice job with the layout, making the core feature central and prominent. I also don't mind the 'Her Whey' font and think the flavor is also smartly communicated. All in all this is great labeling. Props to NLA on the packaging front.
NLA Her Whey Value and Final Score: 7.9
Sigh. This is is the tough part. The competition for BPW Best Protein Powder for Women is going to be incredibly competitive this year. And sadly, with that our sugar-coating ability is abolished. Are there things about Her Whey that I adore? Yes. The label is beautifully executed, and the Chocolate Eclair flavor is literally to die for. But we're fitties here. We're not in it for the flavor and the packaging. It's on the inside that matters. And NLA Her Whey just isn't an award-worthy formula. It's a very basic whey isolate product with a generous amount of fillers around it to help give it that great taste. NLA Her Whey is therefore getting a C plus in this Official BPW Review.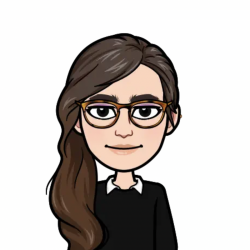 Latest posts by Allie Lewis
(see all)