Fitmiss Delight Bars are the latest creation from the Fitmiss brand, and today I'm going to do a full review on them. In this Fitmiss Delight Bar Review, I'll tell you all about the flavors that I tried, and specifically answer what is the best flavor of the Fitmiss Bar. I know there is probably alot of confusion around these bars, and if they are the same as the Combat Crunch Bar. But I'm here to tell you that there ARE some differences, so we best jump on in and figure them out together. In this Fitmiss Bar Review we'll also discuss the formulation of them. In other words- are the Fitmiss Bars actually healthy? That's something we'll go over in painstaking detail. Well, not painstaking. And not that much detail. But we'll go over it. The last thing we'll do is discuss the Fitmiss packaging. I think we're going to learn a great deal about these bars together. So let's begin this Fitmiss Delight Bar review.
I'm not going to waste too much of your time discussing the Fitmiss brand. You guys all know almost everything about the pink and black brand that sells several women's sports nutrition products. You also know that I've reviewed ALL of these four Fitmiss products:
Fitmiss Delight (Protein Powder) Review
Fitmiss Ignite (pre workout) Review
Fitmiss Tone (fat burner) Review
Fitmiss Burn (fat burner) Review
Well. Actually you probably didn't know that unless you are a loyal reader of mine. But you better believe that I've been pretty impressed with most of their products. I just don't think that Fitmiss is the rockstar of the scene that they once were. In some ways I think they are tapped out and have their best days behind them. But. The thing about Fitmiss that you have to keep in mind is that most folks probably have never tried supplements before so they think 'oh here's a women's brand I'll try that'. And sometimes they will stumble on something that isn't that great, but often they will find Musclepharm's Fitmiss line. Geez. I am rambling like crazy. Why don't I just shut my mouth and start telling you about this Fitmiss Delight Bar. Let's start with flavor.
What's the Best Flavor of Fitmiss Delight Bar?
The best flavor of Fitmiss Delight Bar is the Salted Caramel. I knew I would like this flavor right from the get go. The caramel taste is very strong, and it has a nice bit of saltiness. This is by far my favorite flavor of Fitmiss Delight Bars.
The second best flavor of Fitmiss Delight Bars is the Lemon one. I thought it could've used a little bit more sweetness to balance out the sour/citrus-y-ness, but it wasn't so bad. The thing that I want to keep an eye on is if these bars start to sell well and people like the lemon flavor. I thought it was just okay but maybe some others will think it's better. What a horrible sentence. Ugh I'm so hungry!
Okay the worst flavor of Fitmiss Delight Bars is the Chocolate Peppermint. I have never been a big fan of minty-flavored supplements, so you shouldn't be surprised that I rated this one as my least favorite. But. I mean. It was still very edible just not something I would've picked out for myself.
In summary, these bars taste pretty good. They aren't as good as those Source bars that I had the other day, and these Fitmiss Bars definitely aren't as good as my favorite Oatmega bars, but they are okay. I'm not going to complain too much. Let's talk about the formula now.
Are Fitmiss Delight Bars Actually Good For You?
That's a great question. And one that is of course difficult in this day and age when everyone has a different version and definition of 'healthy'. Let's start by listing the macros in Fitmiss Delight Bar:
Calories: 170
Total Fat: 6g
Sat Fat: 3.5g
Monounsaturated Fat: 1.5g
Sodium: 95mg
Potassium: 80mg
Total Carbohydrate: 22g
Dietary Fiber: 12g
Sugars: 5g
Sugar Alcohol: 1g
Protein: 15g
So these macros are pretty good, really. I think the total fat and saturated fat is a little bit high for my liking, but they are still reasonable enough to where I think the macros can fit in most people's diet no matter what.
My biggest problem with the formulation and nutrition of the Fitmiss Delight Bars are in the ingredients – the actual composition of what's in these bars. You have the following ingredients that I don't think are very healthy:
Palm Kernel Oil
Sugar
Tapioca fiber
And that's really it. Honestly these bars are way cleaner then they seem. I thought to myself when I bought them- here we go again another artificially flavored and sweetened product that is going to just be disgusting. But that's just not the case. These bars are actually delicious and relatively healthy. Are they the best protein bars I've ever tasted? No. But Fitmiss Delight Bars are much better than they look on the outside. Which, speaking of appearance…
Fitmiss Delight Protein Bars Look Bad
Fitmiss is just not my favorite brand in terms of aesthetics. As you know from my dearth of Fitmiss reviews, I've been a fan of almost every product of theirs that I've tried including now these bars, but honestly I've never been a fan of this look. It looks sort of cheap and tacky and not something that vibes with me in the right way. I don't like pink and black. That combo has just never done it for me. But. I guess Fitmiss has had success with it so who am I to judge and say that the Fitmiss Delight Baked High Protein Bars are not pretty. Clearly someone thinks they are!
Fitmiss Delight Bar Review Summary
Taste: 8.2
Formula: 9.0
Packaging: 8.0
Value: 8.8
Final Score: 8.8
I'm going to give the Fitmiss Delight Protein Bars a final score of B+ because while I think they COULD improve just a touch on the taste, they actually have a nice combination of solid ingredients, good texture, and honestly are priced right, so I have no problem recommending these Fitmiss Delight Bars to you. They're alright by me.*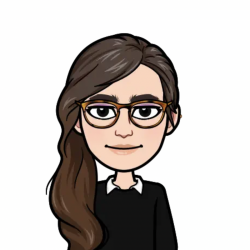 Latest posts by Allie Lewis
(see all)