Earth Chimp protein powder reviews are not hard to find – in fact their are literally thousands of them on good old Amazon.
But this review is going to be a little different.
Because unlike a two-sentence Earth Chimp review on Amazon, we are going to go in-depth on this vegan protein shake mix,
We are going to get a little crazy, or 'chimpy', if you will, and really give this product a close look.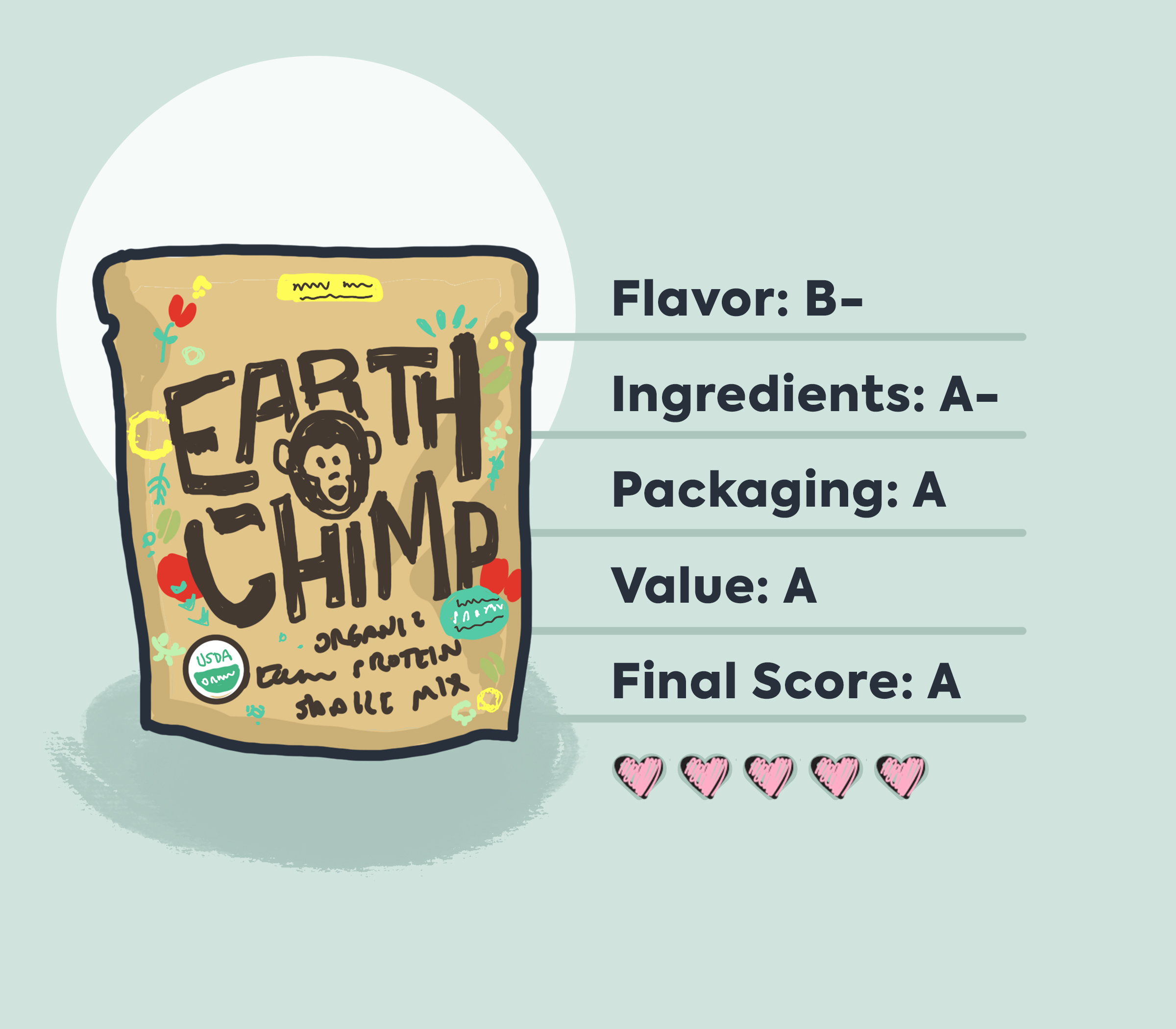 Here's What You Can Expect in This Review
In this Earthchimp protein review we are going to go over the most important things that you should know about your vegan protein powder.
But before we even get into the product itself, we are going to do what I always do in my protein reviews and talk about the brand, and where I found it.
It's fun to hear where people find new products, so that is something I'm definitely going to do in this one.
The next thing we do after that is talk about flavor.
I known taste is important to you guys — that's why I tried all nine flavors of that Bloom protein powder the other day!
So we will definitely talk about flavor, and I'll tell you what I think the best Earth Chimp flavor is.
They make chocolate, vanilla, and unflavored, and I've tried all three of them, so I'll definitely give you the full scoop on the flavor front.
After that, we'll go into the 'nuts and bolts' of this protein powder– meaning we'll talk about the ingredients, the nutrition facts, and all the technical specs of this protein.
I'll be sure to share any comments and/or concerns around the formula, before we talk packaging, and overall aesthetics.
The last thing we do, and what I do with all my reviews, is assign a value score to the product, so that you know if this is a good value or not.
Now that you know what to expect in this EarthChimp review, let's stop 'monkey-ing' around, and start the review.
About Earthchimp
This brand seems to have a fun vibe, and I did a little bit of homework on the brand while I waited for my three flavors of protein powder to arrive.
My homework was a relatively short-lived process, as it seems that Earthchimp is more focused on their Amazon operations than their own website, which is rather straight-forward and rudimentary.
It is clear that Earthchimp pays close attention to making sure that their product is super clean, as their website calls out competitor brands like Orgain and Vega Sport for using gums, artificial sweeteners, on top of being owned by large conglomerates like Nestle and Dannon.
So, so far we know that Earthchimp is a brand that takes pride in their vegan, clean-ingredient ethos, and is likely a small, independent brand.
Although as we know from other vegan protein brands like Ambrosia, sometimes there is more than meets the eye with these brands when you peek behind the curtain.
But anyways.
That's about all I know about Earthchimp.
There just isn't alot of info out there about this company as of right now.
Let's talk about where I found this protein.
How I Found EarthChimp
I found Earthchimp on Amazon, which is actually where I found several of my most recent protein powders that I've reviewed, like Ritual protein, Hi! Protein, and of course the Wellious protein.
Since I've actually really enjoyed a lot of the proteins that I've found on Amazon lately, I was excited to try out EarthChimp.
The best part about this protein powder might just be that it is on Amazon Prime, and has same-day shipping as an option.
I ordered all three flavors, and had them within just a few hours.
My husband was working from home, so we immediately set up a testing station and mixed up all three flavors.
Here's what we thought of each one.
EarthChimp Flavor Analysis
Our testing protocol consisted of putting two scoops (which equals one serving), into 10 ounces of our favorite almond milk.
We considered using dairy milk to make things even tastier, but we figured that we should keep things vegan after all.
Let's start with the unsweetened option…
Unsweetened
I guess I can't even really call this one a 'flavor', because it had none, but let me tell you…
Unsweetened does not mean that it doesn't have a flavor, if you know what I mean.
This flavor tasted like a very mild, well, dirt.
It tastes like dirt, people, I am not gonna lie.
It has very little sweetness, no saltiness, and overall just does not satisfy your taste buds in any way.
This powder mixed into almond milk is just not a very drinkable concoction – definitely would NOT recommend, unless you plan on putting it into smoothies with other ingredients.
But, I guess what else did I expect from a vegan, unsweetened protein powder?
Vanilla
The vanilla was like a breath of fresh air, after drinking the unsweetened version.
This one did have a vanilla note, although it did not completely mask the flavors of those raw proteins, which were so prominent in the unsweetened version…
I think Earthchimp did an okay job of sweetening this flavor, so while the vanilla notes were rather subtle, at least it was nice and sweet.
Chocolate
The chocolate flavor was pretty good, but much too smooth, in my opinion.
The flavor was sweet, similar to the vanilla, but I think a chocolate protein powder needs to have a bit of a 'bite'.
It needs to have some bitterness to make it really taste like a chocolate protein powder.
Similar to Truvani protein, they sort of missed the mark on the chocolate flavor.
What's the Best Flavor of EarthChimp Protein?
The vanilla flavor is the best flavor of Earthchimp protein powder.
It had the best balance of sweet, real vanilla flavor, and saltiness.
Don't get me wrong – it is not a perfect protein powder by any means when it comes to flavor, but if I had to choose one of these three flavors to drink regularly, it would absolutely be the vanilla.
EarthChimp Protein Technical Specs
So we have a good sense of this vegan protein powder from a flavor standpoint, but what is actually in the Earthchimp protein?
Let's take a look…
EarthChimp Ingredients
Pea Protein
Pumpkin Seed Protein
Coconut Protein
Sunflower Protein
Frut Blend (Datę, banana, baobab)
Agave Fiber
Flax Seeds
Probiotics
Monkfruit Extract
Cinnamon
Turmeric
NOTES:
I actually really, really like this formula, especially since it's organic. The inclusion of probiotics, and some superfoods is really well thought-out
I appreciate that Earthchimp uses a combination of vegan protein sources in this product. They have pea, pumpkin, coconut, and sunflower, which gives a good range of nutrients beyond just using one single source
Using digestive enzymes in a vegan protein powder is very smart, as sometimes those plant-based proteins are difficult to digest
So far, so good from an ingredient standpoint.
Let's see how the nutrition facts stack-up…
EarthChimp Nutrition Facts
Calories 120
Total Fat 2g
Saturated Fat Og
Trans Fat 0g
Cholesterol 0mg
Sodium 240mg
Total Carbohydrate 11g
Dietary Fiber 5g
Total Sugars 3g
Protein 20g
NOTES:
Calories are very much inline with most vegan protein powders at 120 per 2-scoop serving
It's always interested to note how much material you actually need, in order to deliver a significant amount of vegan protein – this product is a 35 gram serving to yield 20g of protein
I like how they use nearly 20% RDA of fiber per serving. 5 grams is much more fiber than you usually get from a protein powder
Overall, I really gained some new respect for Earthchimp after doing this deep dive on their product from a technical perspective.
They clearly have put some thought into their ingredients and their formula.
They also clearly put some thought into their packaging, which gives a really nice playful vibe.
EarthChimp Packaging Review
The word 'playful' is the what first comes to mind when I look at these Earthchimp packaging pouches.
The material is a sort of brown craft paper, which gives me the feeling of a very natural product.
The graphics are fun, whimsical, and perfectly match the product name and branding, which are genius, in my opinion.
The name 'EarthChimp' is the perfect name for a natural protein powder.
It evokes both nature and the essence of a fun, playful monkey, which is represented perfectly with a cartoon-ized monkey face.
The fonts are chunky and imperfect and natural, and also match the overall product beautifully.
Overall it's one of the most tightly-aligned packaging efforts that I've seen.
It's not a knock on the product quality at all, but the packaging really is the best part of this protein powder.
EarthChimp Protein Powder Review Sumamary
Earthchimp Organic Vegan Protein Shake Mix is a plant-based protein made from pea, pumpkin, coconut, and sunflower protein sources, with added probiotics and superfoods
EarthChimp protein comes in three flavors – vanilla, chocolate, and unsweetened. The Vanilla flavor is the best flavor of Earthchimp protein, as it has the most balanced flavor profile of the three options
The EarthChimp formula is nicely-designed, and features probiotics and digestive enzymes alongside their main protein ingredients. It has 20 grams of protein, and about 120 calories per serving
The best part of this product is the packaging, which is bright and playful while still giving a very natural vibe
Is EarthChimp Worth the Money?
I know I said that the best part of EarthChimp organic protein powder is the packaging, but I must say that the price point is a close second.
For under $40, you are getting a whopping 26 servings per container.
That's a significantly better price point than most of the other proteins that I've reviewed lately like Ritual, Wellious, or Ambrosia.
At 26 servings per container, this pouch will also last you a good long time so that you don't have to order again every two or three weeks.
I think this product is absolutely a great value for the cost, and I would recommend it if you are looking for a new vegan protein to try out.
Flavor: B-
Ingredients: A-
Packaging: A
Value: A
Final Score: 9.3
Recommended Reading: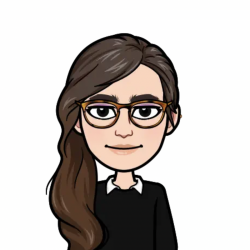 Latest posts by Allie Lewis
(see all)