Livwell is one of the newer vegan protein powders out there, so I had to get my hands on it for a review.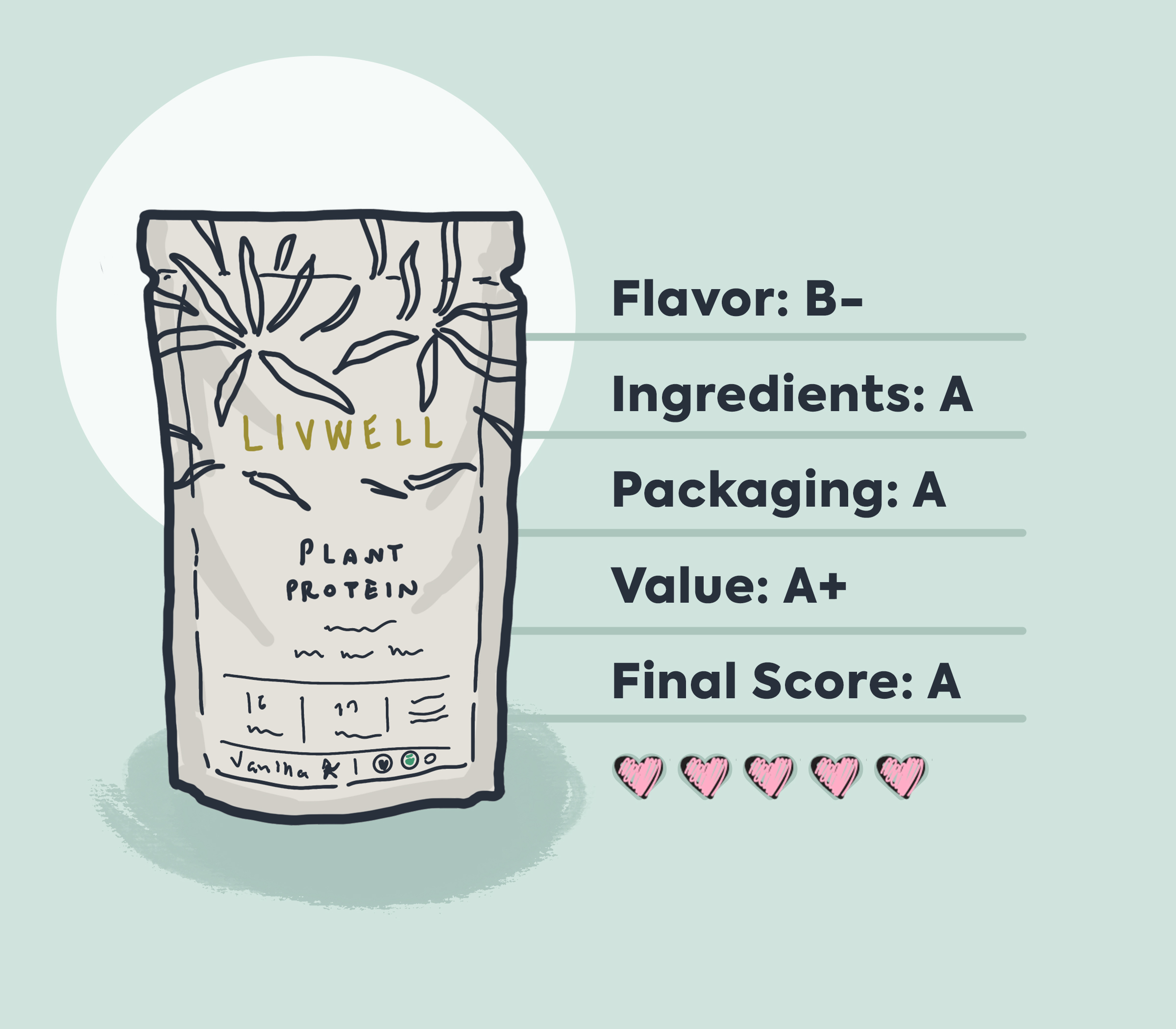 In today's deep-dive, we are going to explore the Livwell product from the inside out.
That's right, we're going to talk taste, texture, and of course what my weekend plans are, because, well, I know you are probably so interested.
No really, I'm going to tell you what I'm doing this weekend because it's super exciting!
But of course we are going to spend the majority of the post talking about Livwell and what I like, and dislike about it.
Here's what you can expect in this Livwell protein review:
What To Expect in this Livwell Protein Review
The most important thing you are probably going to takeaway from this review, other than being massively entertained by my amazing writing, is basically if you should try this protein.
There are obviously SO many different new vegan protein powders to try out.
I mean, even in the last few weeks alone I've treid some awesome new vegan proteins like Hi! Protein and Honest Earth, and then some not-so-great ones like Ritual's terribly-packaged protein…
Then of course there was the Wellious almond protein and the super-fun Earthchimp protein.
Literally SO many different options to choose from these days.
I want you guys to know if Livwell is on par with some of those other competitors and if you should give it a shot.
And then if you DO want to try it, I want you to know what flavor to get first.
So after we go over some brief brand intro stuff (about Livwell, where I found out about them, etc) I'll tell about each of the four flavor options because I got a chance to try all four.
The next thing we'll talk about is the nutritional info and the ingredients.
These vegan protein products have a lot of discrepancy between what is actually in them, and it's important that you know what you are putting in your body.
One of the last things we'll do is talk about packaging.
If you read my Clean Simple Eats review the other day you know I am no push-over when it comes to packaging integrity.
After that, I'll tell you if I think this product is worth the price point.
I.e. is it actually reasonably-priced or not?
The end of the review will feature a review summary where I consolidate ALL of this info, before assigning my final review score.
If that all sounds lovely to you, let's dive right in.
About Livwell
This section is going to be relatively short because I have really struggled finding out all that much information about the Livwell brand or company.
Could it be that this is a sub-brand of one of the larger conglomerate brands, like how Ambrosia Planta is a sub-brand?
It's always possible.
The brand's 'about us' page leaves more questions than it answers, and features a brand story write-up that is quite generic and lacks detail.
I turned to social media to do some more digging, but that returned very little additional information either…
Just that the brand has about 40k instagram followers, and is based in Miami.
Called me geographically-biased, but I don't trust anything that comes out of Miami.
But I set my biases aside, and ordered one of each of the 4 Livwell flavors to test out.
Where I first Discovered Livwell
I honestly do not remember where I first found out about Livwell proteins…
Maybe it was in fact on Instagram, where I spend any minute of my free-time browsing around for new products to try..
Or maybe it was even on Tik-Tok, where I had first found the Bloom protein.
Either way, I'm sure you found them in a similar way on the good old social media…
Let's cut to the chase now and talk about the actual product now, starting with their flavors.
Livwell Flavor Analysis
As mentioned, I bought each of the 4 Livwell flavors on their website, and they did manage to ship them over to me relatively quickly.
Oh gosh I just realized that I forgot to tell you guys what I'm doing this weekend!
I'll make it quick and then we'll dive into these flavor reviews, I promise…
But guys, I am going to Seaworld for the first time since I was a little girl, and I am legitimately SO excited!
I am taking my daughter and Sean is coming too (he's never been, despite being a native Californian and being stationed near SeaWorld his entire career, so he's pumped too!)
Ugh so excited.
Anyways.
Back to the Livwell content that you came here for, lol.
Let's talk about these flavors, one at a time.
Vanilla Bean Protein Blend
The first flavor of Livwell protein that I tried was the vanilla, and I have to say it actually tastes pretty darn good.
Vegan proteins can be really challenging to make taste good, and I was impressed by how easy this was to drink.
It had a nice texture, not much chalkiness, and a relatively bold vanilla taste, which I enjoyed.
I thought it could have benefited from a little bit less sweetness, but overall it was pretty good!
Raw Cacao Plant Protein (Chocolate)
The chocolate flavor of Livwell protein was slightly less impressive than the vanilla, but still really good.
I thought it tasted like a dark chocolate bar, just in protein shake form…
Trust me, I have had way, WAY worse chocolate vegan protein powders that this one.
I'll have to give this one a solid B+ on taste.
Coconut Protein Blend
Okay so the chocolate and vanilla were both pretty good, but the coconut was not my favorite.
I usually do enjoy more tropical-flavored things- and I will go for a Pina Colada any day of the week.
But this flavor did not translate very well to a plant-based protein powder.
I'm not sure if it was some of the ingredients that made this one harder for me, but I really did not enjoy it.
It tasted much, much more earthy than the other two flavors, in a bad way.
Natural Protein Blend
Since I didn't really like the coconut flavor of the Livwell protein, I sort of knew that I would not enjoy the unflavored, or 'natural' flavor as they call it.
I get that you are probably supposed to drink this flavor more in smoothies and other concoctions with sweet ingredients, but, I didn't think the natural version would taste THIS bad.
It was super earthy, and even had a worse texture in my opinion that the other flavors that I liked.
I would not recommend this one at all.
What's the Best Flavor of Livwell Protein?
The best flavor of Livwell protein is without a doubt, the vanilla bean flavor.
The chocolate was a close second, but it was clear to me that the vanilla was something I could enjoy multiple times without getting sick of it, while the others just didn't have that same effect.
If you are going to give Livwell vegan protein blend a try, I highly recommend the vanilla.
Is Livwell Protein Good? And Is it Healthy?
Okay so we know now which flavors are the best, but it's pretty important to talk about the nutritional value of the product.
After all, a lot of things TASTE good, but are terrible for you.
Actually most things that taste great are terrible for you.
But I digress.
We are looking to see if these protein powders are going to provide the nutrients that our bodies need, because if they don't, we really don't need to spend so much money on them.
Right?
Right.
Let's take a peek at the nutrition facts first, and then below I'll share my notes:
Livwell Nutrition Facts
Calories 91
Total Fat 1g
Cholesterol 0mg
Sodium 114mg
Total Carbohydrate 6g
Dietary Fiber 1g
Total Sugars 2g
Added Sugars 2g
Protein 17g
NOTES:
– The first thing I notices was how few calories are in this protein. With only 91 calories the first thing I then checked was how much protein, and found there are only 17 grams of protein per serving, which is rather light for a protein product
– The sodium content is only 114 mg, or 4% of the recommend daily intake. I think this is a great amount for a protein – you do not want much more than this because it's easy to just drink away your total sodium content for the day
– The added sugars is just 2 grams which is not bad, and I would much rather drink something with 2 grams of real sugar in it, than something that is loaded with artificial sweeteners
Livwell Ingredients
Organic sprouted brown rice
Organic yellow peas
Organic sacha inchi
Organic hemp
Organic vanilla bean
Organic coconut sugar
Organic cinnamon
Xanthan gum
Pink sea salt
Organic stevia
NOTES:
– Very interesting to note that Livwell uses four different protein ingredients to make up their protein composition. I think they picked four good sources, although most of the formula is likely to be pea protein
– The flavor system does not use any 'natural flavors' at all, but rather real ingredients that you would recognize in your kitchen, like vanilla bean, cinnamon, and organic coconut sugar.
– Overall I think this is a brilliantly simple protein formula, and I would have to take my hat off to the Livwell development team for coming up with such a balanced, and natural formulation
Is There Caffeine in Livwell Protein? What About Creatine?
There is no caffeine, nor creatine in the Livwell plant protein.
I always double check for stimulants in every supplement that I take because many of them do contain different ingredients to make you 'feel' something, but this product does not have anything sketchy in it.
Livwell Packaging Analysis
The packaging is always one of my favorite parts of a new product to review, and I will gladly give you my thoughts on Livwell's competency in that department.
So, the new trends are definitely in creating a natural, almost 'organic' feel, and I think Livwell has accomplished just that.
They made their product packaging feel very wholesome, and very natural.
I think they are going for the 'Truvani' look with this product – where they want to attract a customer who really cares that what they are putting in their body is natural and safe.
Looking at the vanilla packaging for example, the pouch is very distinctive in a cream-colored color palette.
The Livwell logo is a gold color, which looks rich, and high-end to the eye.
Some hand-drawn plant graphics adorn the top half of the packaging, as background imagery, while the key information is called out handsomely in dark script.
The mixture of ornamental, and basic, almost militant, fonts create a modern contrast.
What they have done very well is give all the information enough room to breath, with lots of padding and properly-spaced graphics.
I think the Livwell packaging is a job well done, I really do.
Is Livwell Worth the Money?
Okay the question you have all been waiting for…
Is Livwell protein worth the cost?
Well, let's take a look at that cost first of all.
Livwell costs just $30 for 15 servings, which means even I can do that math.
This product is charging $2 per serving.
Guys.
Girls.
That is NOTHING in this economy.
We are seeing brands charge upwards of $3.00 to nearly $3.50 and close to $4 per serving of the premium protein brands.
I think given the product quality and taste, this is an extremely fair price point.
Livwell Protein Review Summary
Livwell is a relatively new brand, which makes 4 different plant-based protein powders – chocolate, vanilla, coconut, and unflavored.
After trying all four flavors, I picked out the vanilla as the best-tasting of the lot. The chocolate was also good, although I did not much care for the coconut or the unflavored.
Livwell protein features a simplistic formula with a blend of four different vegan protein sources to provide a more diverse spectrum of amino acids
The product is sweetened naturally with organic coconut sugar and stevia, and uses only natural foods as flavor materials. It contains no caffeine and no creatine.
Livwell packaging is modern, sleek, and very refined. I found the artistic approach to match the product within very well, although it did seem to copy 'Truvani' a little bit too much
At $30 for 15 servings, this product is priced very fairly, and is an excellent value.
So where does that all leave us?
It's simple, really.
Livwell is one of the best values in vegan protein powders that I have seen come along in years.
I would steer clear of the coconut flavor, but the vanilla and chocolate are both excellent options that I will surely be purchasing again.
Certified Lovely, in my book.*
Flavor: B+
Ingredients: A
Packaging: A
Value: A+
Final Score: A
Recommended Reading: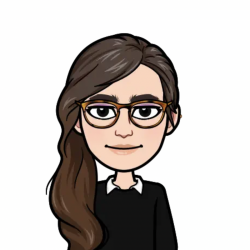 Latest posts by Allie Lewis
(see all)